Air Quality Project
Air quality is a growing problem worldwide. DesignSpark has developed an approved and certified open-source, cloud-connected, sensor platform and we'll be sharing some exciting projects from our network of engineers. Stay tuned for details about how you can also get involved!
Find out more
Meet the Project Influencers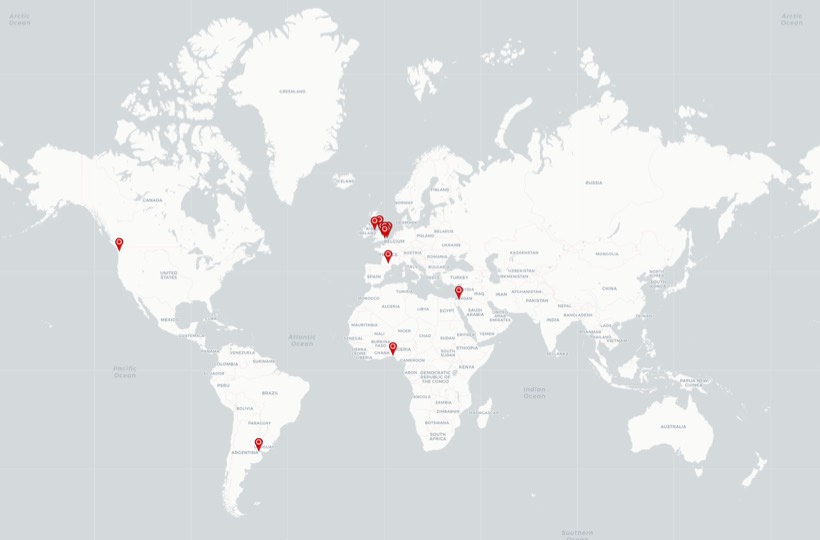 Join our Global Community
Engineers across the globe have now been selected to receive our Air Quality Kits. Very soon these kits will be deployed in their locality, thus creating an active air monitoring network.
This sees DesignSpark moving into a new phase of activity regarding air quality monitoring. Together with our original influencers, these new beta users will deliver a host of exciting new applications that you can follow on DesignSpark. Their project data will be shared on our cloud and dashboards for you to view and comment on.
Stay informed and up to date with all developments by joining our community and signing up to our weekly newsletter.
Sign-up here
From the Air Quality Forum
Join the conversation
Whether you are one of our 50 lucky beta testers or just simply want to introduce yourself and share what you would do with our Environmental Sensor Development Kit, feel free to do so in this forum. Also, if you are building your own project, looking for help or want to share information and opinions then post your details here.

Join in on the Air Quality Forum
How our members are getting involved.
Our first initiative in our #ActivistEngineering agenda is to raise awareness and understanding of the Air Quality where we live, work or commute and how to make a positive change.
In this first step, we have selected a global team of DesignSpark members to receive 50 of our Environmental Sensor Development Kits. They will be sharing their projects and data with us so you can follow them right here on DesignSpark.
Become a DesignSpark member and stay fully up to date with the Air Quality Project activities and also forthcoming developments within #ActivistEngineering and help drive real change.  
Register Here
More on the Air Quality Project
Spread The Word - #activistengineering