Dave from

DesignSpark
How do you feel about this article? Help us to provide better content for you.

Dave from

DesignSpark
Thank you! Your feedback has been received.

Dave from

DesignSpark
There was a problem submitting your feedback, please try again later.

Dave from

DesignSpark
What do you think of this article?
Understanding Clean Air Day
Clean Air Day serves as a powerful reminder that air pollution is a global issue that requires collective action. The Mindful Droid aligns perfectly with this mission, aiming for community and global adoption. As more individuals and schools embrace this technology, a network of mindful communities dedicated to clean air is formed. By sharing data and experiences, these communities can amplify their impact, working together to advocate for cleaner air policies and making positive changes in their local environments.
On Clean Air Day, I had the privilege of being among the judging panel for a IVEstudio labs School competition - A Born in Bradford and Bradford Council partnership working together to deliver New Ways to Reduce Air Pollution in Bradford involving schools and children.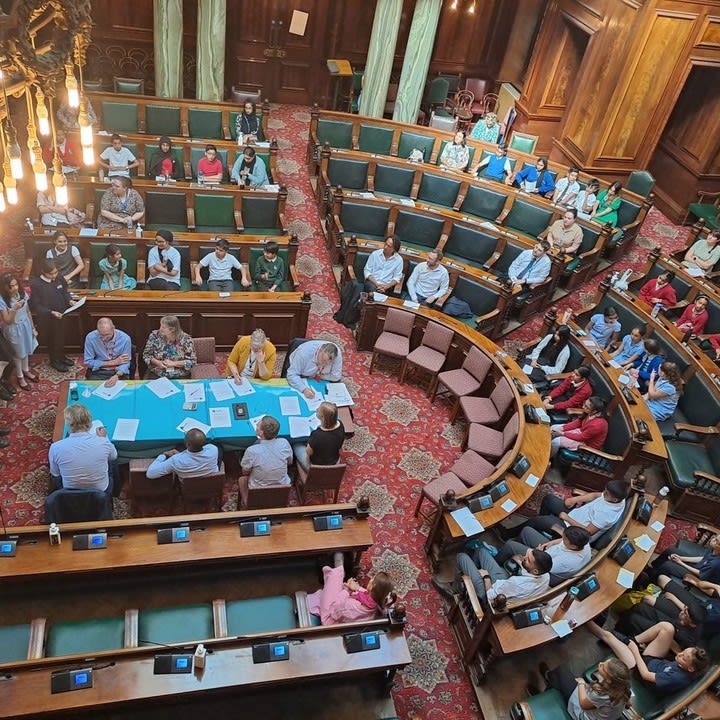 165 children participated, learning about air pollution and engaging in creative problem-solving games. Over eight weekly sessions, they developed ideas to reduce air pollution and competed in school heats, with the winning idea from each school advancing to the grand final on Clean Air Day in Bradford City Hall.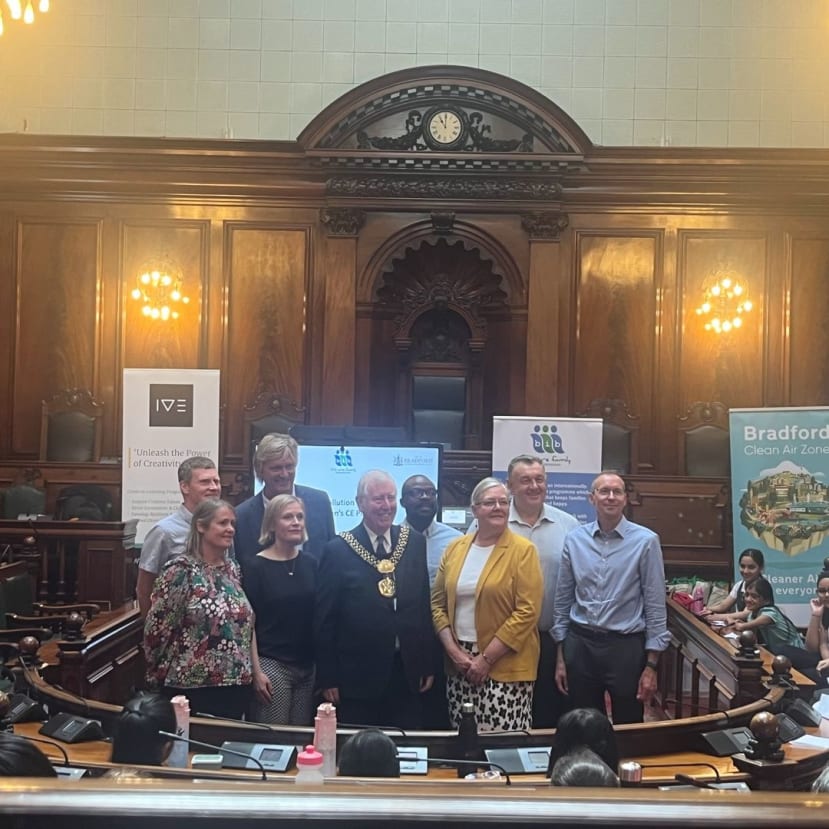 Industry experts provided insights and knowledge on air pollution, enriching the experience for the children involved.
I also took this opportunity with the judging panel and experts to understand their thoughts on Air pollution, and what measures are being taken to reduce the emissions we let out around schools and in the communities.
From what the experts have said, one of the key strengths for the Mindful Droid lies in its educational aspect to inspire action. The device is being designed to engage children, teachers, and parents, fostering a collaborative approach to understanding and combating air pollution. Through interactive diy building, programming and customisation options, users can delve into the science behind air quality, learning about the sources of pollution and the potential health implications.
By empowering the younger generation with knowledge and awareness, the Mindful Droid sparks a sense of responsibility and inspires them to take action for cleaner air.
In the next article, we would be looking into pratcial way for enaging and making the mindful droid accessible to interact with.
Follow Michaels's weekly progress in developing the Mindful Droid.