Dave from

DesignSpark
How do you feel about this article? Help us to provide better content for you.

Dave from

DesignSpark
Thank you! Your feedback has been received.

Dave from

DesignSpark
There was a problem submitting your feedback, please try again later.

Dave from

DesignSpark
What do you think of this article?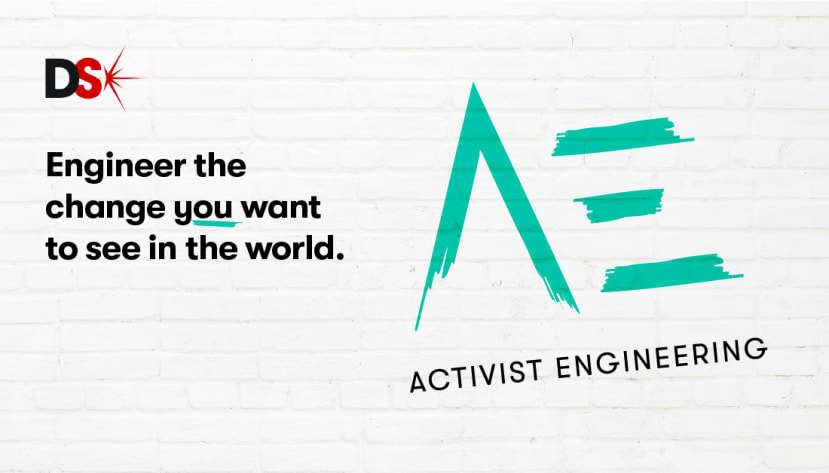 Activist Engineering commits Engineers to step back and ask how they can create engineering outcomes that have a more positive impact on the world around us ... The questions provide a structure to help any Engineer consider the socio-political, environmental, peace and security considerations of their work.
At DesignSpark we are committed to supporting the power of engineering and how it can positively impact our planet for today's residents as well as future generations. As engineers living in an age where technology is embedded into our society, we are the creators and enablers of things that directly impact the environment and its inhabitants. As Engineers we are uniquely positioned to make these impacts positive or negative... the choice is yours.
As Engineers we have a responsibility to think and design more sustainability, to create products and solutions that enhance people's lives, and to share our knowledge with our peers and the future generation of engineers.
DesignSpark's vision is to educate, influence, promote and practice engineering responsibility to all generations of engineers around the world. Together we can build a movement of "Activist Engineers"
This is a call to action to engineers from around the world to take to their workshops and use their knowledge and skills to engineer for a better tomorrow. #ActivistEngineering
DesignSpark's 12 key statements
#ActivistEngineering - What it is
Sustainability| How do we impact the world around us
1. As Engineers, we are responsible for designing products and selecting the components we use, and how they are designed. We play a key role in influencing a product's life cycle from its conception to its journey to the end of life, ultimately meaning that we have a responsibility to think and design more sustainably and be mindful of the products and materials we choose to design with and the design practice we adopt to use them.
2. Being seen not to accept the status quo by proposing actions that can be taken by us, our members, and our suppliers to address sustainability challenges.
3. Pushing new methods and technologies that help drive our vision.
People | How do we all become Responsible Engineers
4. It's how we use Engineering to create positive impacts on the world and those that inhabit it.
5. By developing routes through engineering that people can contribute to and collaborate with others to make bigger impacts.
6.</strong >By influencing real and meaningful change through our actions.
Education | How we will support and shape existing and future engineers
7. By generating awareness through actions be it via DesignSpark, our members, partners and suppliers to highlight issues and share solutions that positively influence and change perceptions within our membership.
8. Inspiring and educating Engineers globally of all generations, on the impact they can make as individuals or as a collective and raising key questions through interactions with our users & members.
9.</strong >Sharing examples and delivering programs that demonstrate positive engineering impact.
#ActivistEngineering | What it is not
10. DesignSpark will not associate itself with activist groups that use "direct action protest". This is a call to your Workbenches, not the Streets. We will not encourage our members to be physically or legally disruptive.
11. DesignSpark will not be a posting ground for misinformation. We will moderate all content and remove anything that is incorrect or not in the spirit of our community.
12. DesignSpark will not be seen to be aligned with any political agendas, although our strategy may be reflective or synergistic of some government policies.