Dave from

DesignSpark
How do you feel about this article? Help us to provide better content for you.

Dave from

DesignSpark
Thank you! Your feedback has been received.

Dave from

DesignSpark
There was a problem submitting your feedback, please try again later.

Dave from

DesignSpark
What do you think of this article?
Industrial IIoT & Industry 4.0
The terms Industry 4.0 and Industrial Internet of Things (IIoT) have different origins but they are both based on the same product technologies and applications.
Whereas Industry 4.0 has it´s origin in Germany to stimulate the fourth industrial revolution and push the Industry to investigate in new technology to create the so called "smart factory" for the future, the term Industrial Internet of Things comes from the consumer IT world, where PCs, mobiles, tablets or even television sets get more and more smart features which allow them to communicate to each other. The trend we see at the moment in home automation or smart home is actually an obvious bridge from the consumer world to the industry.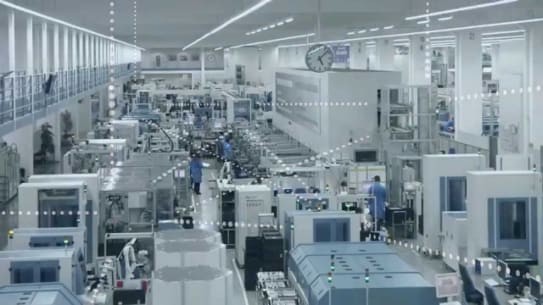 This page is to collect the most interesting information around Industry 4.0 and Industrial IoT. Also we hope that it will stimulate discussions between people in the DesignSpark community. Feel invited to add comments or write your owns stories or findings. Don´t miss the fourth industrial revolution - it would be a shame.
Related Articles