DesignSpark Mechanical Software
We've built DesignSpark Mechanical with powerful gesture-based modelling, so you can use it even if you're not a CAD software expert. It allows you to create complex geometry from zero. Our mechanical design software makes it easier to make edits in a CAD model without needing help from your CAD team, therefore eliminating this bottleneck.
Download & install 3D Mechanical Software
Try now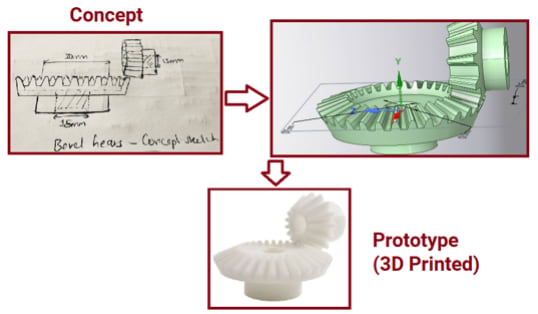 Key features of DesignSpark Mechanical
Go from concept sketch to prototype, and further!
Tired of traditional CAD tools with parametric constraints? Unlock your creativity with DesignSpark Mechanical - a direct modeller that allows you to reshape your 3D models with a simple push or pull. Our easy-to-use toolset will help you save time, money and create error-free geometry.
Start your prototyping journey with our free-of-charge software, and upgrade anytime to our Creator or Engineer paid subscription plans for advanced features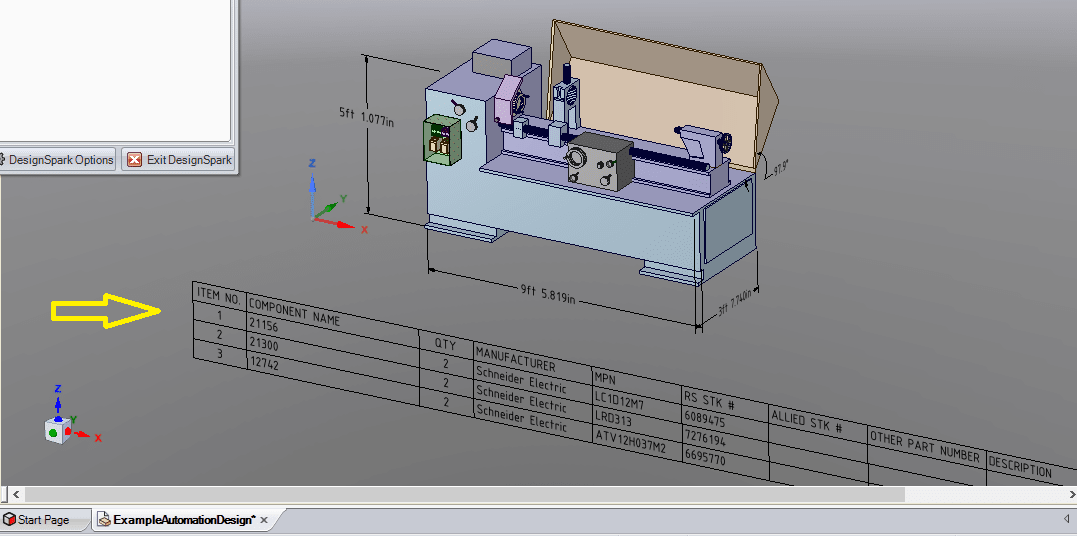 Key features of DesignSpark Mechanical
Generate Bill-of-Materials and get instant online quotes
All it takes to create a BOM is the click of a few buttons, and it is in your desired format. You can then request a quote as well as stock information in seconds through the RS online or Allied Electronics websites.
Key features of DesignSpark Mechanical
Work with a variety of industry standard file formats
Switching from another CAD software to DesignSpark Mechanical? Pick up where you've left off. This feature also allows you to easily collaborate 3D PDFs and exchange files with other MCAD software, including STL, SKP, OBJ, and AutoCAD DXF.
You can also get your model ready to print by exporting directly to STL, the standard format for 3D printing. This means you'll have a functional prototype in a trice.
Key features of DesignSpark Mechanical
Create your own technical drawings with full GD&T and support annotations.
You will want to share your 3D mechanical design across other programs, such as AutoCAD, CATIA, ArchiCAD, and others. DesignSpark Mechanical enables you to work with the standardized STEP and IGES file formats when you get the paid add-on modules.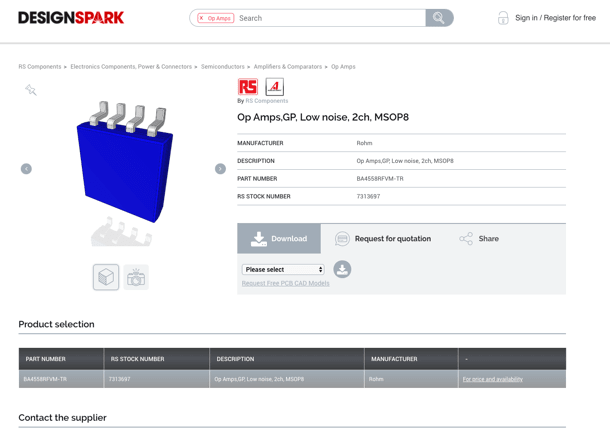 Key features of DesignSpark Mechanical
Market Leading Global Hosting Partner
DesignSpark Mechanical is provided in partnership with TraceParts S.A., a premier supplier of 3D digital content for engineering applications. It provides free access to over 100 million CAD models and hundreds of supplier catalogs
Key features of DesignSpark Mechanical
Customisation options
To improve productivity while using DesignSpark Mechanical, you can tweak and customise things like command shortcuts, design views, rendering, application color scheme, and interface.
Key features of DesignSpark Mechanical
Measure and Quality Tools
Our engineering design software comes with a built-in set of powerful tools to analyse geometry for the size, shape, and quality of bodies.
Key features of DesignSpark Mechanical
Advanced sketching
Design with no restrictions. With DesignSpark Mechanical, you can create intricate designs using equations, the dedicated 3D sketch mode, and constraints.
Key features of DesignSpark Mechanical
Make your creations look realistic
Produce impressive high-quality prototypes when you take advantage of the different graphics styles available in the Display tab. This allows you to add a degree of realism to your design.