Dave from

DesignSpark
How do you feel about this article? Help us to provide better content for you.

Dave from

DesignSpark
Thank you! Your feedback has been received.

Dave from

DesignSpark
There was a problem submitting your feedback, please try again later.

Dave from

DesignSpark
What do you think of this article?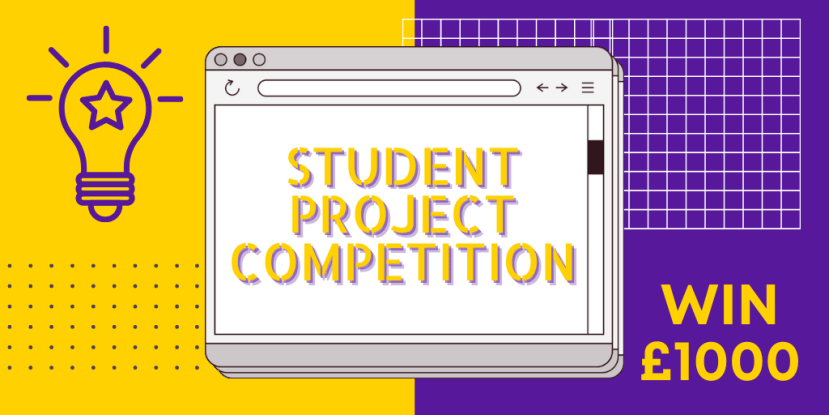 A massive congratulations to our 2022 Global Project Competition Winners!!!!
The Global Student Project Competition is a great opportunity to celebrate the amazing innovative projects students across the world are working on. We know that academic institutions are amazing spaces to foster innovation and through this initiative, we aim to keep the students' projects alive even after they finish their university studies.
This year's Global Student Project Competition received diverse topic submissions including Medical Engineering Applications, Unmanned Aircraft Application for Air Quality Detection, Space Exploration, Machine Learning, Electronic Applications for Orchids, IoT to Monitor Crucial Natural Resources and Smart Technologies.
Winner:
| | | | |
| --- | --- | --- | --- |
| Name  | University  | Award  | Project Title  |
| Chun-Te Ho  | Royal College of Art - Imperial College London  | £1000 Cash  | Beyond Hearing - An AR interface for Deaf people to localise sound |
Project Summary 
This project shows us a great example of how Engineering and Technology intersect with real needs resulting in great innovative solutions.
The author told us that the motivation for this project sprouts from a personal experience, where the author's sister lost her hearing in her right ear due to trauma resulting in obstruction of correctly identifying the source of the sound. The author recognises the depth of the problem and highlighted that in the U.K alone 1 in 6 people suffer from hearing loss and about 448 million people around the world have issues with hearing ability. The current solutions are not mature enough in helping identify the direction of where sound is coming from as they do not currently support spatial hearing.
The author has carried out interviews, designed, prototyped, and tested different ideas and came to the conclusion through their Sound Localised AR glasses they are able to successfully transfer local sound information to help the user.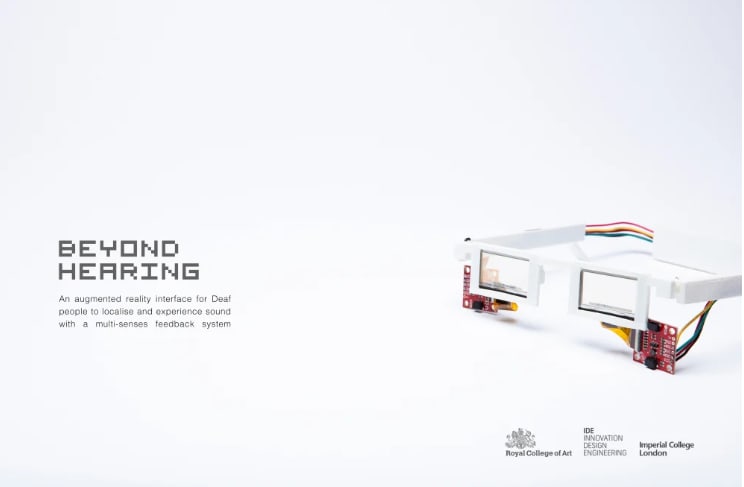 To read me find the article here: Beyond Hearing - An AR interface for Deaf people localise sound (rs-online.com)
Runner Up:
| | | | |
| --- | --- | --- | --- |
| Name  | University  | Award  | Project Title  |
| Microplastic Team(Ewan Brown, Joseph Steventon and Saif Majid) | University of the West of England Bristol (UWE) | £500 Cash  | UAV-Based System for Detection and Sampling Micro-Plastics and Particulates in the Atmosphere |
This project highlights the benefits of leveraging multi-disciplinary technologies to educate and solve some of the challenging climate problems the world is currently facing. The team believe the possible benefits this project has on society are vast and with appropriate support and further development, improving air quality across the world could be possible.
In this project, the team fully developed a UAV (Unmanned Aircraft Vehicle)/Drone platform capable of detecting airborne particles in the atmosphere at different altitudes. The UAV platform has vibrational and magnetic stability which appropriate GPS and RC failsafe technologies.
In order to detect particulates an SPS30 particulate sensor, and optical and Lidar sensors are integrated into the UAV to meet the project needs of detecting air quality in a specified region/area. A ground control companion computer is utilised as secondary ground control for the onboard systems and sensors.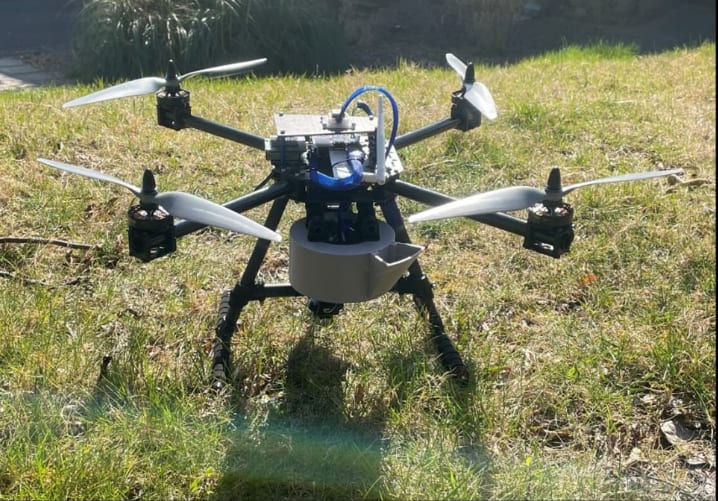 To read more find the article here:  UAV Based System for Detection and Sampling Micro-Plastics and Particulates in the Atmosphere (rs-online.com)