Dave from

DesignSpark
How do you feel about this article? Help us to provide better content for you.

Dave from

DesignSpark
Thank you! Your feedback has been received.

Dave from

DesignSpark
There was a problem submitting your feedback, please try again later.

Dave from

DesignSpark
What do you think of this article?
Rings and bracelets have been around for thousands of years. The first major technological advance on these was the wristwatch – which became popular during the First World War. Now, we're inserting technology into many things – smart bracelets, watches and rings are becoming common. And technology is also making it into other items that we wear.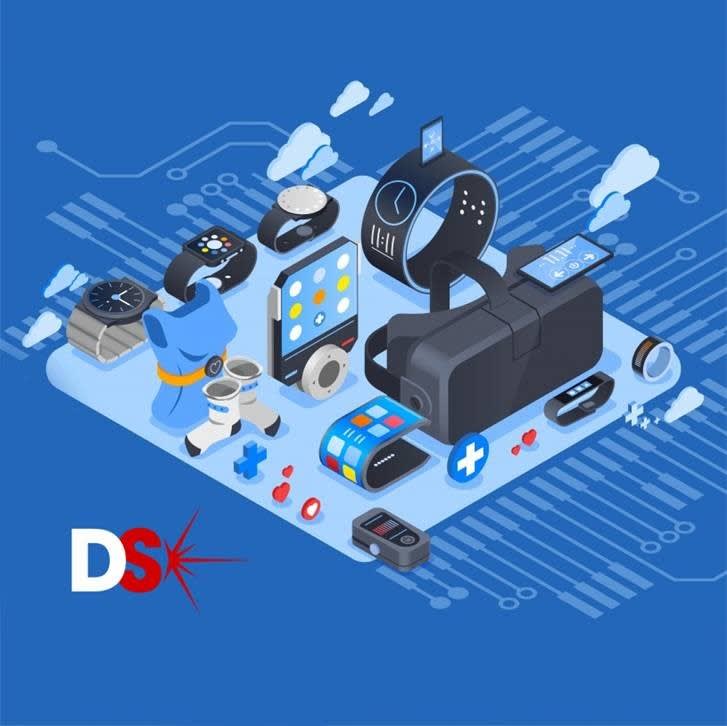 I think "wearables" fall into two main areas – entertainment or useful.
Entertaining wearables
Entertainment includes a suit with blinky lights, things that change colour to a tweet (See plaster cast decoration and Cheerlights boots and a self-lacing shoe that wiggles to fit your foot via your commands from a phone. Nike seems to think this is more useful than entertainment – I suppose it's all in the marketing.
Slightly more useful wearables include devices that track the number of steps taken each day, heart rate monitors and google glasses – or the latest equivalent.
Financial payments have also moved into the wearables arena. I've recently got a contactless payment ring – a ring with an embedded chip inside. It works in the same way as contactless payment cards, such as bank cards or the London transport Oyster cards. I just have to "fist bump" the payment reader. For most shops, this has been greeted with surprise and delight. On the London underground, however, there is a slight un-nerving pause before the gate opens. It hasn't not opened yet though!
On Twitter, Ashley Sheaff (@ashleysheaff) has suggested inserting the bpay chip into a rubber duck – just for the reaction on the cashier's face!
Mastercard has even removed its name from its logo – there's just not enough space to print it on some of the smaller payment devices.
Pushing the limit of the term wearables – there are also implants – the company Dangerous Things sells "Custom gadgetry for the discerning biohacker". People are finding NFC or RFID chips inserted under their skin are, literally, opening doors for them. Biohacking isn't a new thing – the IUD has been around for over a hundred years (And apparently has been used for hundreds of years in camels – nomadic travellers discovered pebbles prevented camels from becoming pregnant.
The wearables that most impress me though are those that make a difference in people's lives.
Useful wearables
A wearable device that could save someone's life is the avalanche safety pack – it's an airbag system you can wear as a backpack. It reduces the chance that someone caught in an avalanche will be suffocated or crushed and also increases the chance that they will end up near the surface – in the same way that if you shake a crumble mixture, the larger lumps rise to the top.
Many medical devices, such as those that stimulate the brain directly, pacemakers and those used for drug delivery, quite rightly, need rigorous and controlled studies before the public can use them.
However, engineer Haiyan Zhang used stimulation of an external part of the body to help solve a specific problem. She made a device that helped a lady with Parkinson's to write again. She made a bracelet which uses the same type of vibration motors that are in a mobile phone, to provide physical feedback to the brain, which reduced tremors. Read more at Parkinsons News Today or Microsoft.
I'm excited by these types of technologies, so am delighted to be judging the DesignSpark wearables competition, so if you have an idea and can create a wearable piece of technology that can help with someone's personal safety or improve and monitor their health, get making and send your entries in.
Entries are open until 9 am (GMT) on 1st March 2019.