Dave from

DesignSpark
How do you feel about this article? Help us to provide better content for you.

Dave from

DesignSpark
Thank you! Your feedback has been received.

Dave from

DesignSpark
There was a problem submitting your feedback, please try again later.

Dave from

DesignSpark
What do you think of this article?
I recently made my friend Matthew a suit with hidden LEDs in it. So that his partner, Hannah, wouldn't be out-blinged, I made her a disco necklace.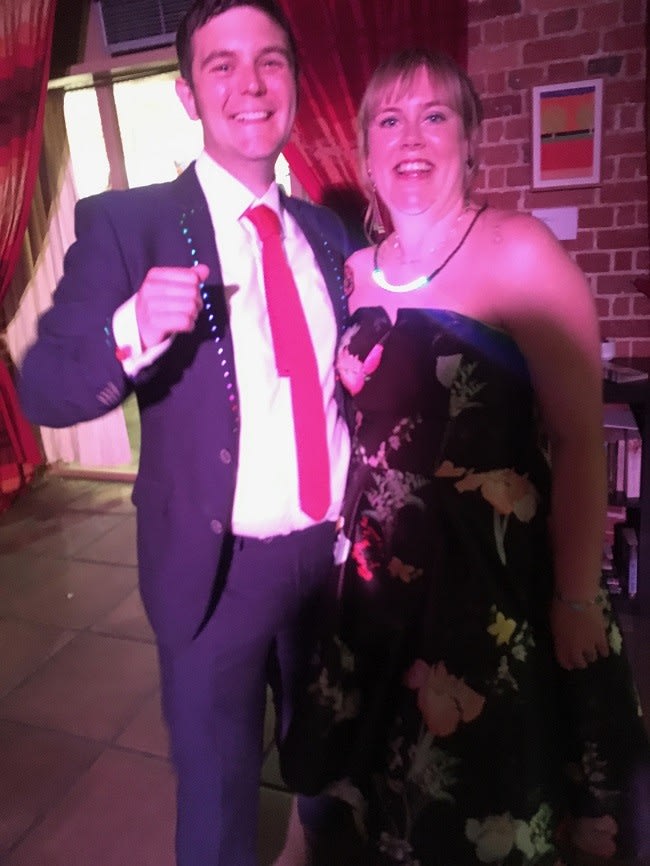 Video demo
I used an Adafruit Gemma (124-5508) and a strip of neopixels. These were powered by a LiPo battery. I made a little velvet bag for the battery and flora.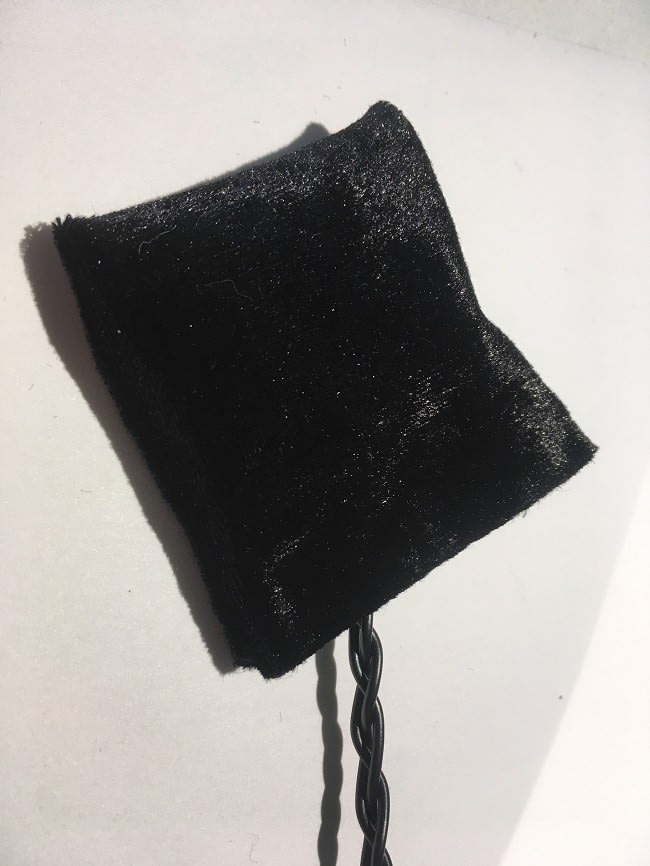 Velvet case, hand-sewn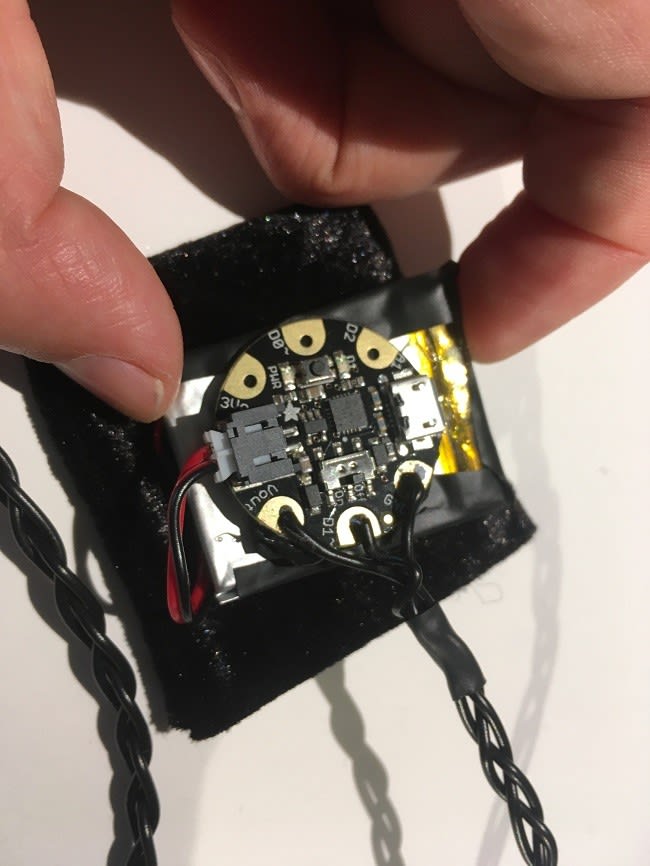 Gemma and battery were stuck together and slipped into the velvet case
I used three black wires to power and control the neopixels from the Gemma. I plaited them for a pretty effect. I did the same for the other side, although these were not electrically connected.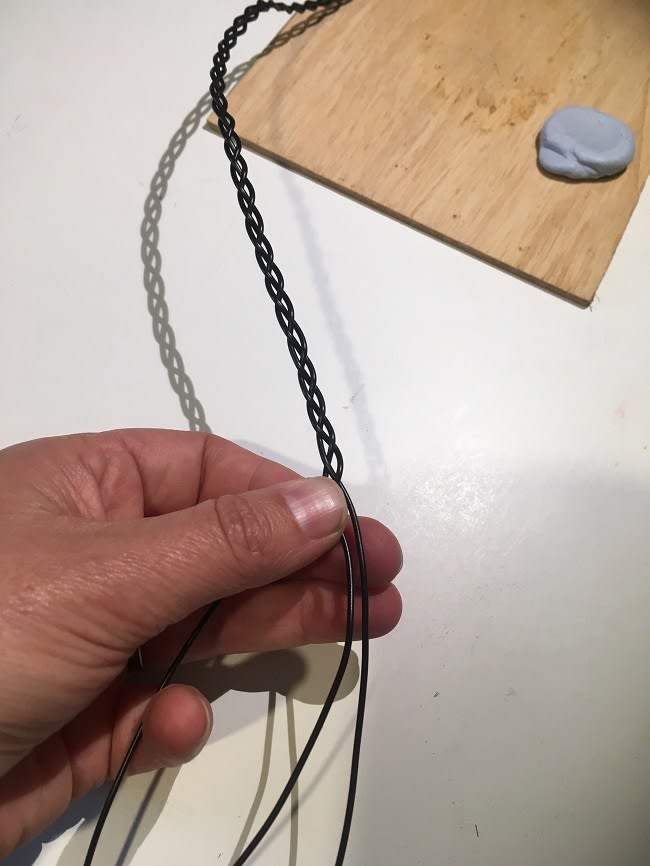 Plaiting the wires 
Plaited wires made the "chain"  
To make the chain large enough to fit over the head, yet not be too long when worn, I made a very rough closure system. I just left a gap in the non-electrically connected plait and threaded the electrically connected plait through it. Either side of the "gap" I put heat shrink to stop the plait from un-plaiting.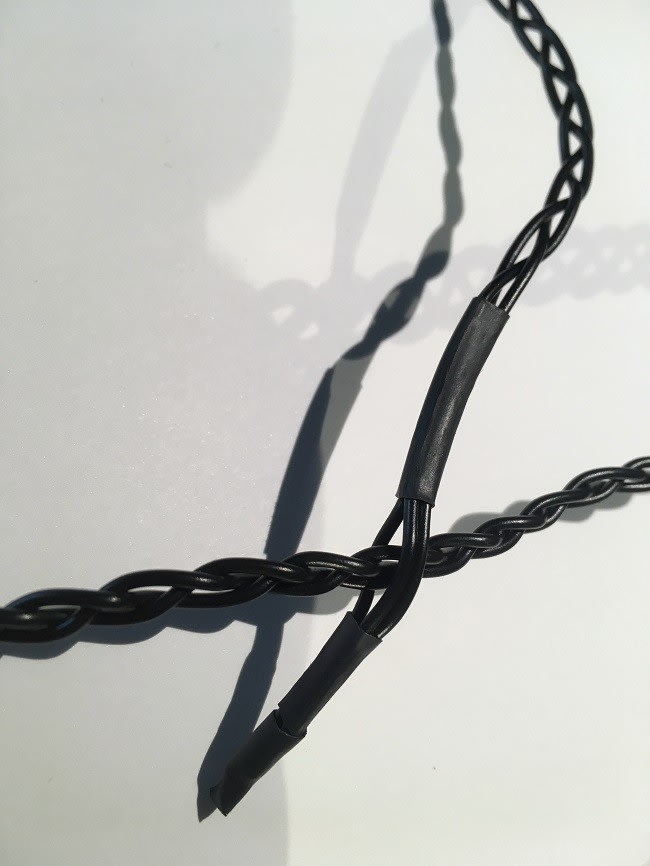 Closure of the necklace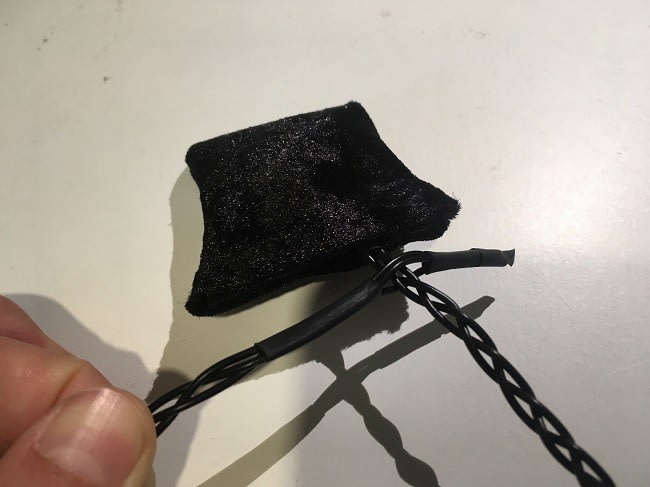 The electrically connected plait went through the other plait 
To make the neopixels and soldered connections a little less "electronicy" I used waxed cotton (that I usually use in leatherwork) and did West Country whipping around the joints and neopixels.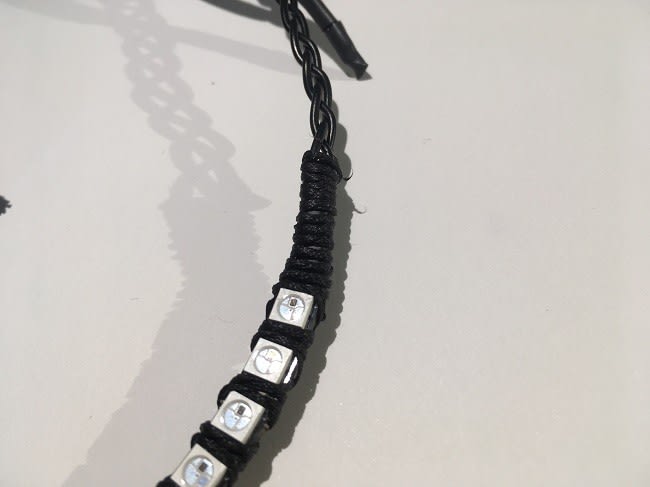 West Country Whipping around the neopixels, using waxed cotton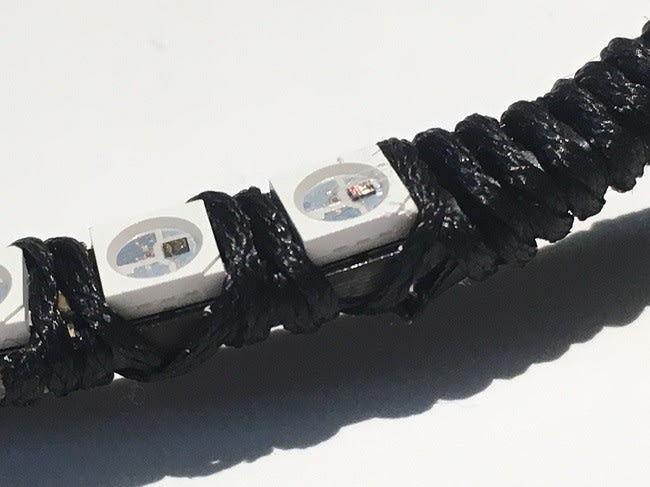 Close up of the west country whipping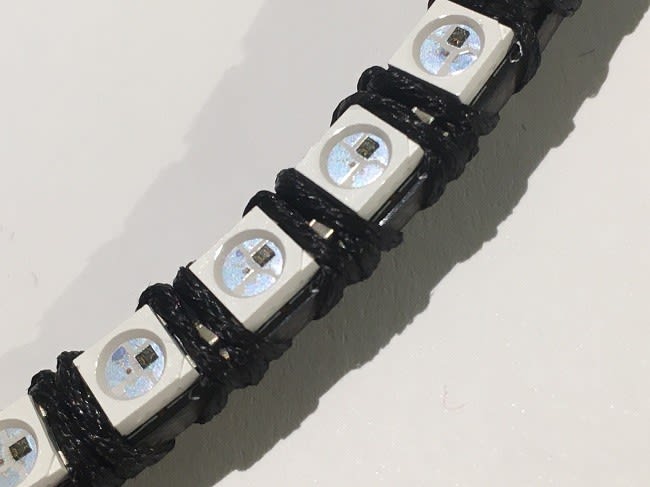 Whipping around the neopixels
Verdict: Cool to look at, but still a bit too heavy to wear for long!
Bonus video
 Parts list
| | | |
| --- | --- | --- |
| Item | Supplier | Stock number |
| Adafruit Gemma | RS Components | (124-5508) |
| Neopixel ¼ 60 ring | Adafruit | 1768 |
| Lithium Ion Polymer Battery – 3.7v 2500mAh | Pi Supply | - |