Dave from

DesignSpark
How do you feel about this article? Help us to provide better content for you.

Dave from

DesignSpark
Thank you! Your feedback has been received.

Dave from

DesignSpark
There was a problem submitting your feedback, please try again later.

Dave from

DesignSpark
What do you think of this article?
PLCnext from Phoenix Contact makes its presence known. Whatever you may have been expecting we're sure you'll be surprised with the whole package that Phoenix Contact has put behind PLCnext.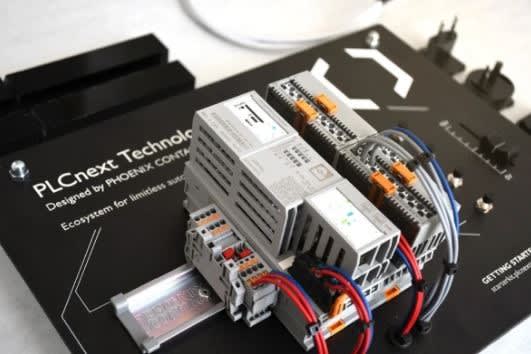 In this edition of Ask the Expert, we are in conversation with Tony Deane to discuss how PLCnext differs from traditional PLC's. We cover how it meets existing industrial programming languages and why it's attractive to the growing generation of coders and how it offers a new approach for industrial control by bringing the OT and IT worlds closer. Then there is the whole topic of the support ecosystem that Phoenix Contact has put in place to bring you the PLCnext community.
Why not check out the starter kit (205-5854) plus the highly active PLCnext community that Tony mentions in the video, here's the link. Plus there is PLCnext store which provides software, libraries, apps and lots more.

Related content:
A Practical Introduction to PLCnext Part 1: The Ecosystem
A Practical Introduction to PLCnext Part 2: The Hardware
Building a PLCnext Controlled Can Crusher Part 1: The Design