Congratulations to Webkin, who has been randomly selected as the winner of our competition to win a DesignSpark Raspberry Pi Pulse Kit  (146-6431) , which is exclusively available from RS Components.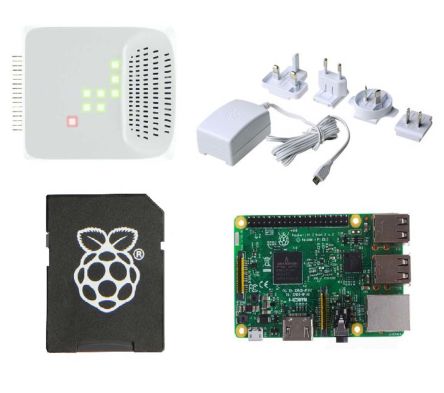 We ran a competition in January 2018 to giveaway an exclusive DesignSpark Raspberry Pi Pulse Kit. This kit combines the Raspberry Pi 3 with the pi-top PULSE, plus the accessories you need to get up and running. Learn, play or create fun projects with the Raspberry Pi and this add-on board. Simply add your choice of input device such as a mouse, keyboard or touchscreen, plug in the cables, attach to a TV or monitor and turn on.

The included SD card is pre-installed with NOOBS which provides a simple way to install the various operating systems (OS) that are available for Pi.
What is in the Raspberry Pi & Pi-Top Pulse Kit?
• Raspberry Pi 3 B Computer Board (896-8660)
• pi-top PULSE (136-7934)
• Official micro USB Power Supply Unit (909-8126)
• 16 GB micro-SD card with NOOBS operating system (121-3897)
Raspberry Pi 3 (Model B)
Raspberry Pi 3 has more processing power and now includes wireless connectivity directly on the PCB. With both WiFi and Bluetooth integrated into the Pi 3, it makes connected projects far quicker and easier than ever before.
pi-topPULSE Smart Speaker with LED Matrix
pi-topPULSE is an add-on board designed to build STEAM (Science, Technology, Engineering, Arts and Maths) based projects with music, lights and sound. It features an LED matrix, speaker and microphone to help design your own projects. For example; light shows, pixel games, Tamagotchi and cloud-based voice services, with Amazon Alexa.