Dave from

DesignSpark
How do you feel about this article? Help us to provide better content for you.

Dave from

DesignSpark
Thank you! Your feedback has been received.

Dave from

DesignSpark
There was a problem submitting your feedback, please try again later.

Dave from

DesignSpark
What do you think of this article?
Here at DesignSpark we are always keen to bring you exciting and relevant products, the latest offering from the DesignSpark Brand has been designed to expand your Raspberry Pi's application portfolio even further. Anyone familiar with the world's favourite computer will be aware of its potential as a development tool, becoming increasingly popular with developers and being used in multiple disciplines. With his fantastic Pmod HAT you can utilise any of the broad range of Pmods manufactured by Digilent ensuring your Raspberry Pi development projects gets as many advantages as possible from the get-go.
The DesignSpark Pmod HAT (144-8419) can be used with any of the following Raspberry Pi models:
Time for a Raspberry Pi Pmod HAT Adaptor close up: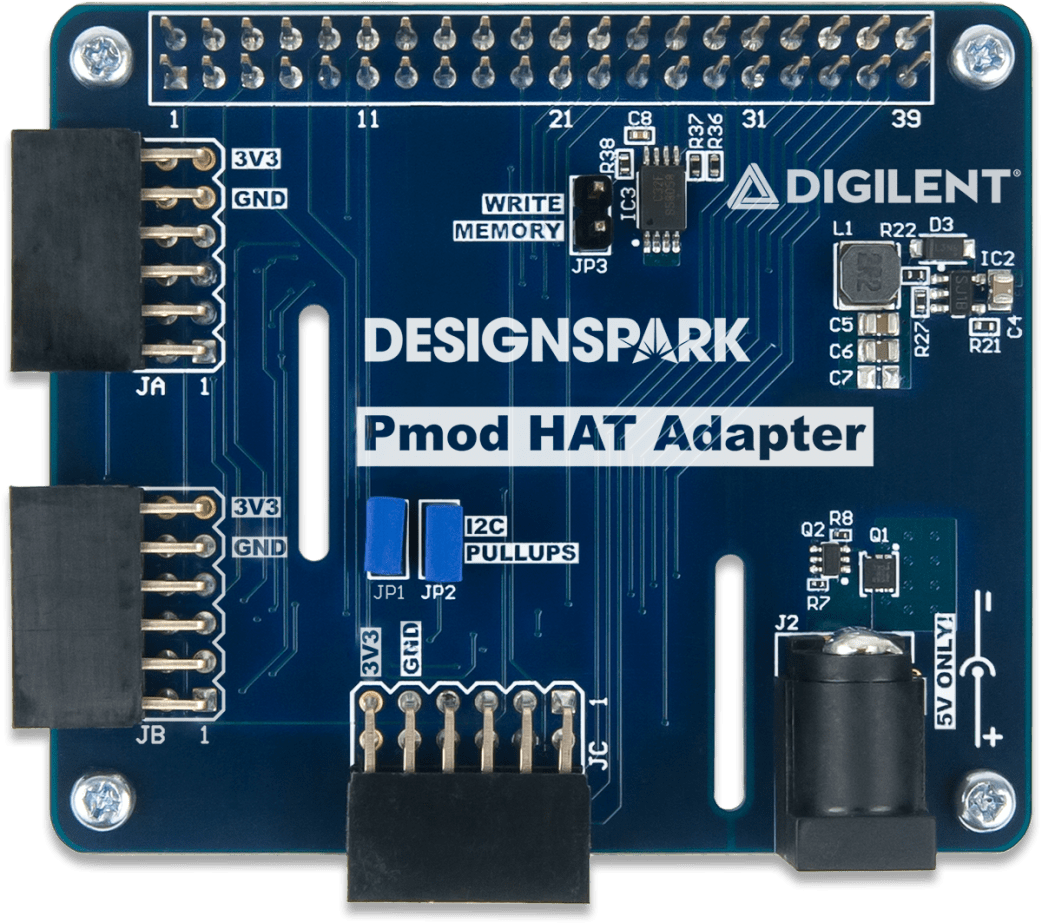 Specification:
5mm Follows Raspberry Pi HAT Specification
Provides access to full-line of Digilent Pmod Peripheral modules
Three Pmod ports: two SPI (JA/JB), one I2C (JB), one UART (JC), all three GPIO capable
SPU, UART, I2C, GPIO Connections are supported
5V barrel jack for external power
40-pin Raspberry Pi GPIO header

Connector arranged as a 2x20-pin header, female, 0.1-inch pitch
26 GPIOs, 3.3V compatible inputs and outputs
Two I2C ID EEPROM pins
8 GND pins
Two 3.3V pins
Two 5V pins

One power supply connector, or powered by the Pi via GPIO 5v pins
16mA current limit for all PMOD GPIOs
Interfacing with Digilent
The DesignSpark Pmod HAT allows you to interface your Raspberry Pi with any one of the multitudes of diverse Digilent Pmods that are available from RS Components, such as:
PmodAD1 (134-6443) , which is a two channel 12-bit ADC module with a sampling rate of 1 million samples per second.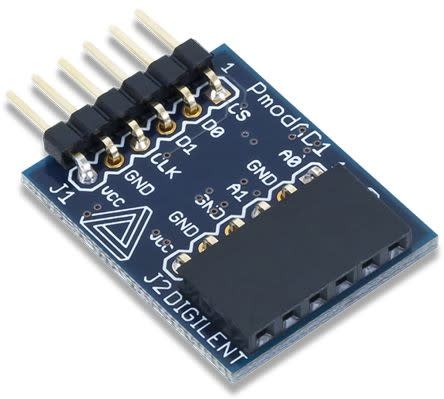 PmodISNS20 (136-8069) , which is a high accuracy Hall Effect current sensor.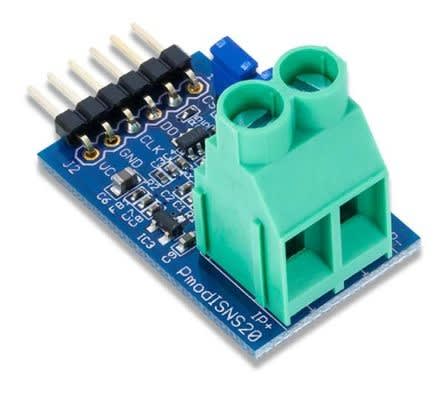 PmodOLEDrgb (134-6481) , an organic RGB LED module with 96x64 pixel display. And 16-bit colour resolution.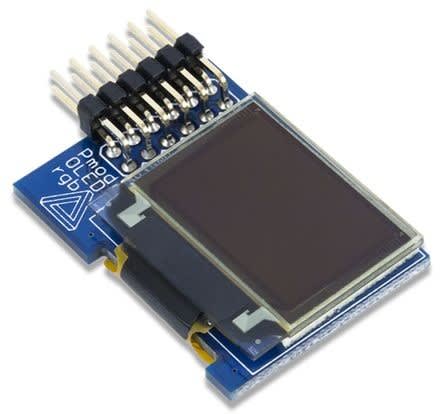 When you combine your Raspberry Pi, the DesignSpark Pmod HAT Adapter and any one of the great Pmods manufactured by Digilent, you have a powerful and versatile prototyping platform with a wealth of hardware configurations at your fingertips.
What are you waiting for? Order One Here (144-8419)
Read What Andrew Back got up to with the DesignSpark Pmod HAT
We also have a Python Pmod Library packed with Python codes for you to use