The DesignSpark team build an Ormerod 3D Printer - Part One - Construction
Follow article
Last week the first delivery of the Ormerod 3D printers from RepRapPro arrived at RS. So we grabbed one to give it the DesignSpark seal of approval and took it straight down to the DesignSpark Lab to put it together.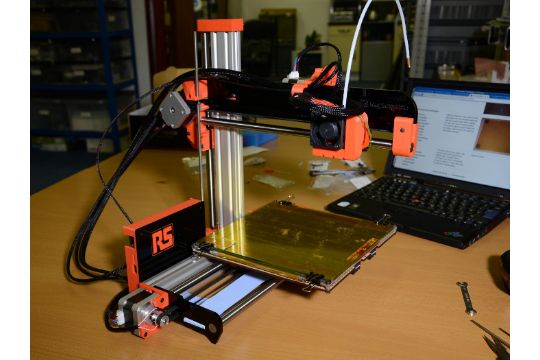 Fueled with bacon sandwiches and plenty of coffee, we opened the box and pondered the next move.
Having known people that have built their own RepRap 3D Printers and the blood, sweat, tears and the hours and hours of build time that goes into them, up until now, we hadn't attempted to build one. This is the beauty of the Ormerod. It's a kit, but you should be able to build it and be up and running within a day. All you need is a few basic tools, so if you're more of an impatient type like myself, and want and budget 3D printer, this is for you!
The kit arrives in a flatpack format and the build instructions are on the web which step you through the build. You don't need to be a technical Ninja to construct one of these, but some technical competency is required, so I wheeled in Mike and Jay, a couple of my DesignSpark colleagues to help out. If you're a "maker type" and comfortable constructing and tinkering with basic electronics and enjoy things like mechano or technical lego, you should find the build relatively straight forward, however, at times a second pair of hands is useful.

Between us we got cracking. You can get by with just a few basic tools and a few tricks, although you can speed some of the cable assemblies if you have the right tools. For example, we used a Hand Crimp tool for the IDC connectors, but if you're not too overdosed on the coffee's at this point, youcan crimp these in a vice as long as you don't get a bit overzealous when tightening!
To complete the build took us the best part of a working day. There are a few fiddly moments where hobbit fingers are useful as well as a second pair of hands. Like anything flatpack, we of course had a few screws left over. There was the occasional head scratching moment and use of profanity during fiddly bits, but in general the build instructions were relatively clear and easy to follow. In general, the process went well and it was fun to build together.
Above: Mike Brojak, Jay Proctor, Pete Wood
The next job is to fire it up, commision it and start printing! so watch out for part two of this blog.
More about the Ormerod 3D Printer from RepRapPro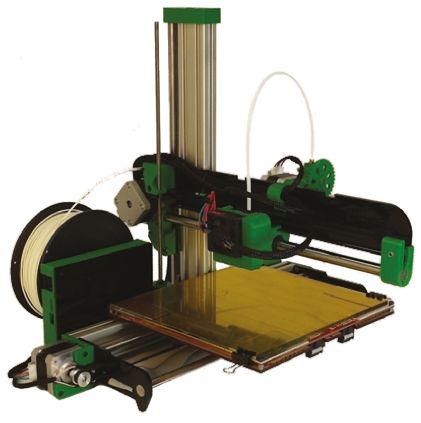 Follow me on Twitter.