Dave from

DesignSpark
How do you feel about this article? Help us to provide better content for you.

Dave from

DesignSpark
Thank you! Your feedback has been received.

Dave from

DesignSpark
There was a problem submitting your feedback, please try again later.

Dave from

DesignSpark
What do you think of this article?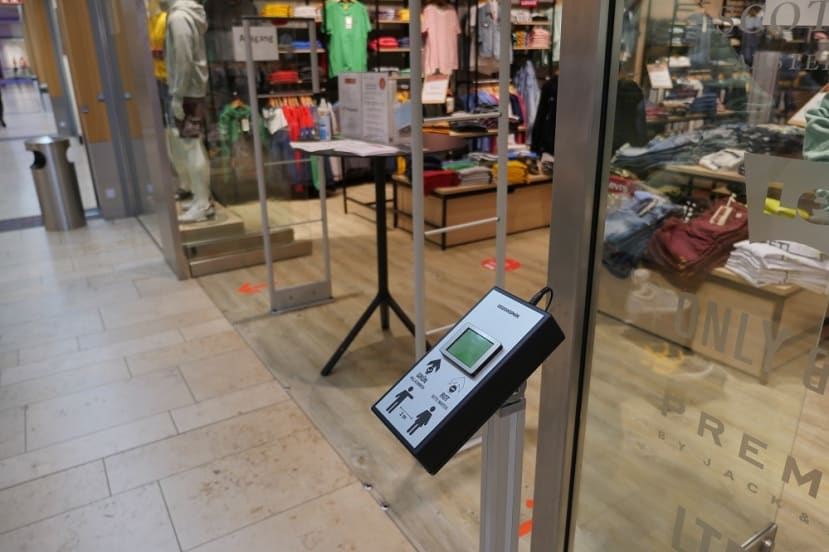 People counter project: BARTH® Elektronik and RS Components join forces to meet the challenges posed by Covid-19 It's available from RS and can be ordered today. Further details can be found at the bottom of this article.
Parts list
Qty
Product
Part number
1
Hammond 1599, Black Flame Retardant ABS Enclosure, IP54, 220 x 110 x 44mm
207-2091
2
RS PRO Retroreflective Photoelectric Sensor, Barrel Sensor, 50 mm → 7 m Detection Range
729-5117
1
RS PRO, 18W Plug In Power Supply 24V dc, 750mA, Level VI Efficiency, 1 Output Switched Mode Power Supply, Type C
175-2814
1
Lumberg, 16 DC Socket Rated At 500.0mA, 12.0 V, Panel Mount, length 13.2mm, Nickel, Silver
124-1510
1
BARTH lococube mini-PLC PLC I/O Module - 5 Inputs, 9 Outputs, Digital, PWM, Solid State, For Use With STG-800, CANOpen
134-8863
1
BARTH DMA-15 Series CAN Touch Touch Screen HMI - 2.4 in, TFT Display, 240 x 320pixels
174-5641
1
BARTH Cable for use with STG-550/560/650/660 Mini PLC, VK-16
122-1523
1
Frontplatte
Miniature PLC manufacturer BARTH® Elektronik GmbH and RS Components have joined forces to bring you a maker project that will helppeople deal with the challenges of Covid-19, especially now that social distancing restrictions look like they are being eased. Essentially, it counts the number of people in a room and calculates whetherany more people can enter that room. BARTH® Elektronik provided the idea and the necessary parts, which can be ordered from RS.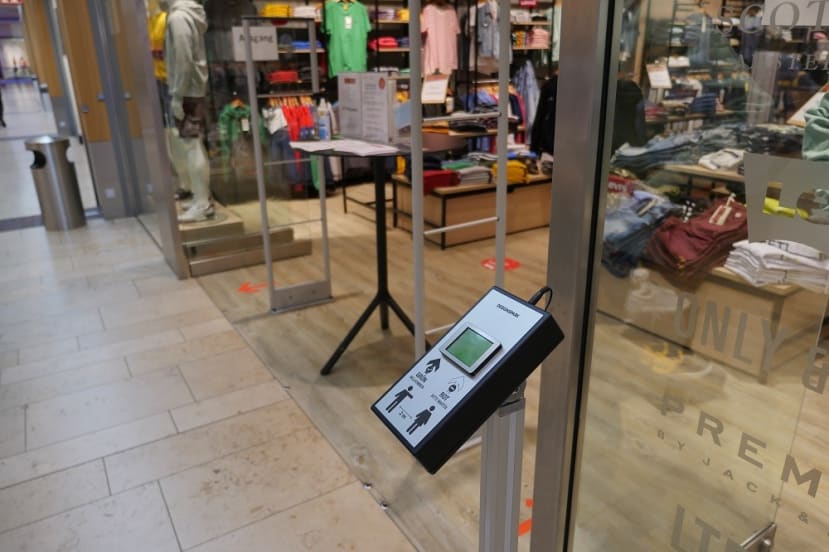 The idea came from the challenge that many businesses are currently facing, of having to employ more supervisors to limit the number of people in shops to a reasonable maximum. This is to reduce the likelihood of the virus spreading further through human contact. Paying these extra staffincreasesthe company's cost base.An alternative solution is to give out counting cards, but this raises further questions about hygiene. Solving this problem requires a precise, contactless solution that does not necessitate any additional staff.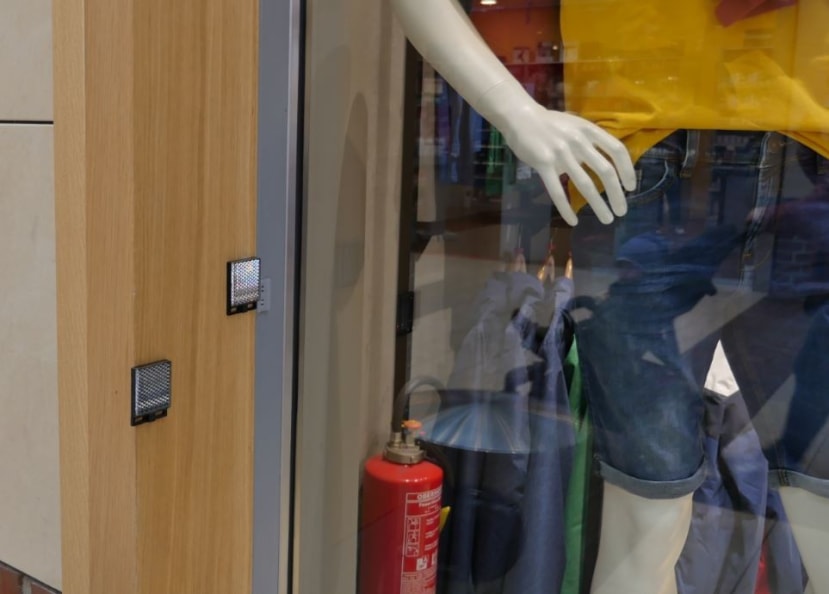 The "PeopleCounter" maker project provides exactly this solution: The application counts the number of people entering and exiting a room, such as customers going in and out of a shop and compares this number with a value that has been pre-set on the device. When this value is reached, the red light switches on, or a sound is emitted, prohibiting more people from entering until others have left. It uses the same basic principle as counting the number of free spaces in a car park.
The PeopleCounter works as follows: Using two RS Pro, light barriers (729-5117) to detect the direction of movement, which enables the people entering the shop to be added and the people exiting it to be subtracted, thus allowing the number of people in the shop to be calculated in real-time.
The password-protected BARTH® CAN Display DMA-15 (174-5641) can be used to enter the maximum number of people. This display subsequently acts as a traffic light, turning green when access is granted and turning red when access is denied. A BARTH® miniature PLC (134-8863) processes the data and controls the display.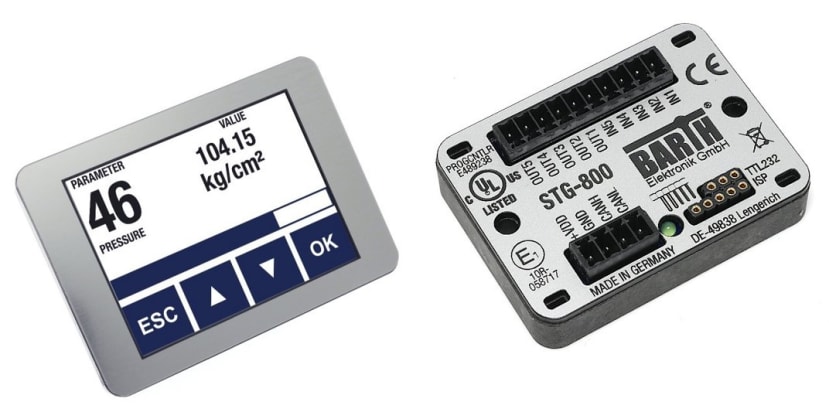 All the necessary parts are available from RS Components, please refer to the attached BOM for details. The application takes no longer than 30 to 60 minutes to assemble and is remarkably simple.
No other steps need to be taken. 3D data, manuals, BOM, and software are provided in Downloads below.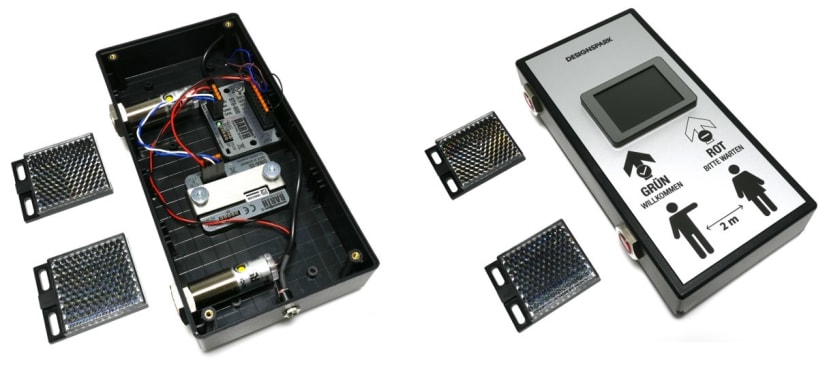 To commission the system, simply set up the device at the desired location and connect the mains adapter to the mains voltage. Then adjust and secure the mirrors for the light barriers and enter the maximum number of people on the display.
How-to video
As the next step, BARTH® Elektronik is thinking of introducing a fully preassembled product that is ready to install when delivered. The technology described above would be fitted in an easy-to-set-up configuration that indicates whether people are allowed to enter using two large "STOP" and "GO" traffic lights.
Important product announcement update
Barth and RS now offer a complete commercial version of this people counter, it can be ordered under RS Stock no (201-7846) . This unit is a complete ready to go system which is easily set up, it's ideal for shops, offices and public buildings, or places where social distancing needs to be observed. For more information please view the attached datasheet People counter 2017846.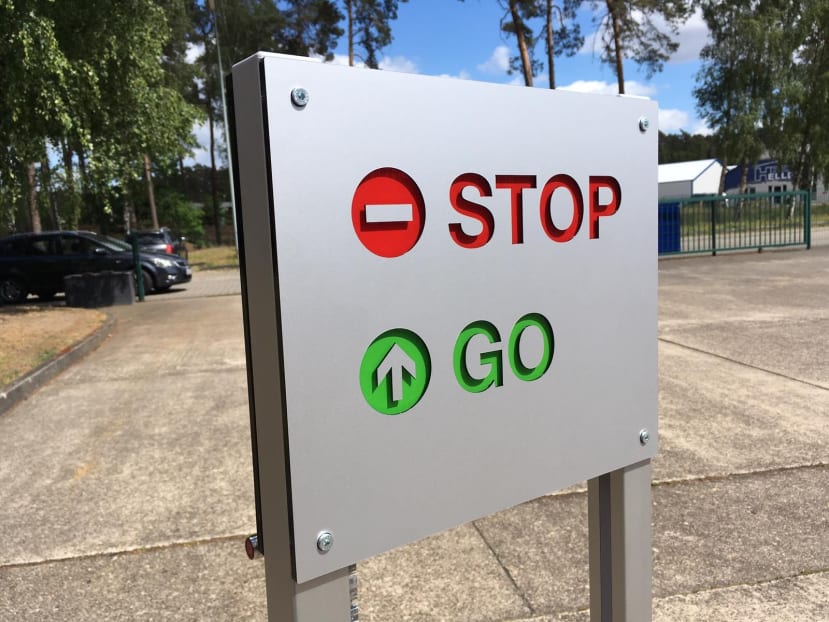 Please follow this link for the Barth created automatic hand sanitizer dispenser solution.