EW BrightSparks 2018 - Top 30 Electronic Engineers Under 30
Follow article
RS Components and Electronics weekly joined forces again this year to find and celebrate the new generation of electronic engineers, with a panel of judges selecting the top 30 engineers under the age of 30 in the UK.
The successful nominees were chosen by a judging panel from across the UK electronics industry, including: Adam Boulton (CTO, BlackBerry Business Technology Solutions), Clive Couldwell (group editor, Electronics Weekly), Graham Curren (CEO, Sondrel), Peter Hannon (Managing Director, HARTING UK), Paul Hide (techUK's director of market engagement and membership), Isabella Mascarenhas (IET's Young Professionals Engagement Manager), Jude Pullen (Technologist), Lindsley Ruth (CEO, RS Components) and Martin Woodhead, Executive Vice President, Ensigma, Imagination Technologies.
Ahead of the award ceremony at the IET in London, DesignSpark has profiled the top 30 electronics engineers under 30 with the future of engineering in their hands.
Congratulations to the EW BrightSparks class of 2018!

Meet the EW BrightSparks Class of 2018:
Abdulrahman Albar
23-year-old Abdulrahman is a PhD Student at Brunel University in London, where he developed an additive manufacturing system for construction and large-scale printing. During his undergraduate final year project he used the smallest Holoscopic 3D camera adaptor to convert a single Raspberry Pi camera into a 3D camera.
His work earned him the Anson Fund Prize for Innovation in Design and Engineering related to Medical Applications at Made in Brunel and the IET Award for Best Student. These two awards recognise his command of both the theoretical and applied aspects of engineering.
Aidan Bradfield
Aidan is a 29-year-old System Architect at Ultrahaptics, with a First Class Electrical and Electronic Engineering degree.
He has taken the lead at Ultrahaptics on designing and testing new architectures which have formed the basis of the company's two key products, the Touch development kit and Stratos platform. He was pivotal in overcoming engineering challenges to take an innovative concept to a product which can enjoy a wide range of commercial opportunities. Not least, taking a range of complex algorithms, running on different chips and architectures and condensing all of these onto just two key chips, an FPGA and a microcontroller.
Archie Roques
At just 19 years old Archie has co-founded his own company to take on the development of a modern alarm system for detecting falls in vulnerable people and informing their relatives, avoiding the need for a costly subscription monitoring service or outdated telephone-based alarm system.
As the Director of Hardware, Archie has been fully responsible for the electronics side of the product, designing and refining the complex sensing and detection circuits needed to accurately and reliably detect falls in elderly people. The 'Fall Alarm' is scheduled to go into production later in 2018.
Archie is passionate about the maker movement having co-founded the Young Makers' Tech Club for children aged 8-18. He has also has organised the Norwich Raspberry Jam and hosted the Guild of Makers #MakerHour.
Chaoyn Song
Chaoyn is a Postdoctoral Research Associate at the University of Liverpool, with a Masters and PhD in Electrical Engineering.
The 27-year-old has made a significant contribution to the next generation GNSS antennas for military applications. Whilst being partially employed by BAE Systems, Chaoyn's antenna technology was the winning design in a project competition against 12 other companies.
The final antenna design has been patented and transformed into commercial products which will be sold to UK, EU and US military markets. As a reward recognition, Chaoyn has been awarded the BAE Chairman's Award in January 2018.
In addition, Chaoyn has been a reviewer board member for many top-tier journals, showing recognition as a well-respected expert in the field from peers.
Daniel Loud
Daniel is a 26-year-old Avionic Systems Engineer at Leonardo, one of the biggest suppliers of defence equipment to the UK MoD. He has worked for them since joining on a graduate scheme upon completion of his Master's degree in Electronics Engineering at the University of Portsmouth.
A proud member of STEMNet, Daniel has also designed a maths resourcing website for primary school teachers called Primary Maths Resources, which has provided over 15,000 worksheets and 126,000 questions during the past year. He is also a self-taught iOS and Android app developer.
Daniel Toth
23-year-old Daniel is a member of the HYPED team at the University of Edinburgh, who competed at the SpaceX Hyperloop Pod Competition in August 2018.
Daniel was responsible for designing all of the power systems, power electronics and battery packs on the pod. He had to overcome the challenges of creating a system that worked in vacuum conditions and could be shipped to the USA within their strict shipping policies.
He has now taken up the role as Head of Power for the team ahead of this year's SpaceX Hyperloop Pod competition. He has his own team of 12 members and has designed a new 300kW+ power system utilising 864 battery cells.
Edward Evans
Edward is an 18-year-old Creative Arts Technician at Rochester Independent College. He attended the college during sixth form and has been employed by them during his gap year due to his excellent IT knowledge and reputation.
From the age of 13, Edward has specified and built high-end PCs for CAD. He has also specified and installed an IP-based 32 camera CCTV system and biometric door access.
He has a particular enthusiasm for DMX lighting systems. For a number of years, he has created sound-to-light displays each Christmas, with his latest display using several thousand serial addressed pixel LEDs and fireworks.
Gregor Birrell
Gregor is a student and former intern at Analog Devices. He is the Electrical Team Manager at Edinburgh University Formula Student, where their hard work and camaraderie with other teams led to them being awarded the inaugural Spirit of Formula Student Award.
He is also the Electronic and IT Manager at Project InnSpace, which was set up in 2016 to meet the ever-growing needs of students at Edinburgh University's Kings Buildings campus. The InnSpace was set up by members of the Formula Student team to refurbish a disused laboratory into a makerspace run by students, for students. Gregor built the computing and networking systems, including an RFID Computer Login system for members, as well as an RFID App and Fingerprint Door Lock ensuring that the InnSpace is both easily accessible to members but secure to unauthorised personnel.
He has also worked on personal projects in the InnSpace including a plug-in USB Password Grabber and Heads-Up Display Helmet for the Formula Student Team. The 21-year-old has also been awarded the NEC Semiconductor Prize in 2014/15 for a MEMS Group Design Project and SATWAY TV Oscilloscope.
Hamish Crackett
24-year-old Hamish joined Roke as a Graduate Engineer and was assigned to be part of the team working on the GPS-denied, Roke Exploration Navigation System (RENS), within the Computer Vision department.
Hamish's biggest achievement is the research and engineering of a robotic test rig to provide continuous, repeatable and automated, hardware in the loop experimentation of the aforementioned navigation system in a scientific manner, combining knowledge in electronics, mechanics and software development.
The robotic test rig Hamish built in his first months at Roke has now proven to be instrumental in the progress of the GPS-denied, Roke Exploration Navigation System. He now continues to further enhance the robotic test rig by writing proposals to win internal funding. Most recently this has allowed for the integration of a motion capture system for generating multiple sources of position information.
Herman Larsen
Herman is a Junior Applications Engineer on a 12-month internship at EDA Solutions Ltd. At 23 years of age, Herman has become an invaluable member of the team, using his university gained programming knowledge to solve real customer problems.
The outcome was a number of script-based solutions automating design set up and repetitive operations. EDA environments rely on scripts to automate, simplify and aid productivity. But the data is complex and accuracy is critical. Herman faced the complexities of passing information across domains and tools and processing it to be relayed back to the format for the next step.
Herman's solutions are now in the hands of EDA Solutions customers, as well as in regular use within the company.
Iestyn Llyr
A graduate engineer from Cardiff University, Iestyn started at Microsemi initially working on project Montagu, a £485,000 three-year collaborative project with Microsemi, Cardiff University and Airbus focussed on energy harvesting and power conditioning for structural health monitoring.
By the start of the second year of the project, he was asked to take the lead as the project manager, accountable for the budget, deliverables and technical outcomes to Innovate UK.
Iestyn overcame the technical challenges around the efficiency of the energy conversion, designing a module that could accumulate multiple sources of energy (TEG, PEG, Solar and Heat) using low loss circuitry to power an autonomous sensor.
Ivan Krastev
29-year-old Ivan is a PhD student at the University of Birmingham who designed a hybrid drivetrain for a narrow-gauge hydrogen locomotive for the Institute of Mechanical Engineer's 2017 Railway Challenge.
The University of Birmingham team came second out of 11 contestants, winning awards for innovation and reliability. The locomotive achieved the highest score during the energy recovery challenge, and second fastest acceleration while towing a 1200 kg load.
More recently, Ivan developed a lab experiment where students have to build a full-wave single-phase thyristor rectifier using a TCA785 phase-angle controller. He has also developed a single-phase MOSFET inverter for a remote-lab based on National Instruments Elvis board, where students remotely control the converter and visualise the waveform using an internet-based app.
James Henderson
James specialises in circuit and system design at millimetre-wave (mm-wave) frequencies and led Plextek's technical development and capability in this field with his recent work in developing an mm-wave micro-radar solution that is both cost-effective and manufacturable.
Following the commissioning of the micro-radar, James tested the prototype radar under different environmental conditions before delivering a successful client demonstration, all within a tight project timeframe of six months. Designing an mm-wave radar requires mastery of difficult concepts and attention to detail at these high frequencies where component and circuit dimensions are very small. The thorough approach taken by James has resulted in the micro-radar system working as designed.
James is an excellent role model for junior graduate engineers and frequently acts as a mentor to them.
Jamie Hill
24-year-old Jamie developed his 'Mega Modular MIDI Machine' (or 'MMMM' for short) in response to the lack of flexibility seen in today's music production equipment. In Jamie's words: "Music is a form of expression. It is unique from artist to artist and piece to piece. Why shouldn't the tools we use to make it be the same way?"
The MMMM is a flexible device which not only provides the types and quantity of inputs musicians need but allows them to put them exactly where they want them. Additionally, the system has the potential for applications controlling any MIDI compatible software such as Photoshop, lighting rigs or even robotics.
Jamie is working on this project full time having secured support through UWE's EU-funded Launch Space program.
Josh Valman
At just 23 years of age, Josh is CEO at RPD International. Rapid Product Development (RPD) works with business to deliver new products to market and lead the pace of global innovation. Josh started designing robots at just 10 years of age and by 15 he was working as a freelance consultant for multinational firms, coming home from school to take conference calls with China.
Josh entered 'Team Rapid' in the most recent series of Robot Wars stating that he was looking for promising young engineers and that if anyone beat his robot he would happily hire them.
Marco Domingo
Marco grew up in the Philippines with a deep interest in solving problems which grew into a passion for electronics engineering. Ultimately, Marco selected automotive engineering as his specialism and was a member of the University of Brighton's first Formula Student team, securing funding and sponsorship for the three-year programme.
In addition, Marco led the electronics design for Ardingly College's solar car team, giving him the opportunity to develop an electric vehicle capable of travelling 3,000 km across Australia using solar power.
Mary Bennett
Mary led a project to re-imagine the peripherals for pioneering the early British computer, EDSAC, the second electronic digital stored-program computer to go into regular service and which ran its first programs in 1949.
Key project objectives included coming up with solutions that were both cheap and easy to implement while keeping as close to the original designs as possible. The original EDSAC used mercury delay line storage, which would be extremely costly and somewhat dangerous to recreate. In recognising this Mary developed an air delay line solution using readily available components such as plastic tubing and Arduino circuits for pulse generation/detection.
At Chip Hack, Mary presented alongside digital design engineers and computing historians renowned in their respective fields. During the course of the workshop, Mary supported young people, novice engineers and those with technical backgrounds but no prior silicon chip design experience, assisting them with bringing up an FPGA model of the EDSAC computer and interfacing this with the re-imagined peripherals.
Melissa Berthelot
Melissa is developing a novel optoelectronic medical device for measuring blood flow and oxygen saturation in tissue, which is the main focus of her PhD study at Imperial College London.
This new medical device is designed for monitoring soft tissue flap transfer after surgery for which failure can happen due to lack of oxygen. Soft tissue flap surgery is a common procedure for cancer removal or trauma. This miniaturised and ergonomically designed technology aims to enable early detection and intervention of tissue flap failure by providing real-time information to the surgical team via a wireless device integrated within an IoT platform.
Currently a second year PhD engineering student, Melissa has already authored/co-authored more than 10 peer-reviewed publications, including journal papers and 2 awards.
Michael Gucluer
At just 18 years of age, Michael has demonstrated huge aptitude in microelectronics and PCB design, being selected for both the Big Bang: UK Young Engineers and Scientists Competition final and the Young Engineer for Britain competition and mentorship programme.
Michael impressed the judges at the Big Bang Final with his Electronic Scoring Device which can be programmed to keep score for a variety of uses from sports to games. The project has subsequently been entered for an EPQ (Extended Project Qualification) too.
Nicole Weckman
Nicole is a Postdoctoral Research Associate at the University of Cambridge who has developed point-of-care biosensors based on microfabricated silicon micro-electro-mechanical systems (MEMS). MEMS are the ideal platform for POC sensing systems as they are small, low cost when mass produced, can provide real-time results, and can be easily integrated with electronics to create small portable systems to analyse human fluid samples (e.g. serum, sweat, saliva).
In addition, Nicole has focused on outreach events encouraging girls to consider careers in science, technology, engineering, and math (STEM), engaging with social media campaigns to promote women in STEM, including the "Year of Engineering" campaign and the IET "9% is Not Enough" campaign, highlighting the low percentage of women in engineering roles in the UK. Nicole has also taught coding at Robogals events to encourage girls to learn to code, tutored high school students from disadvantaged socio-economic backgrounds through the Let's Talk Science Program, and designed and delivered sessions for Women in STEM Access Outreach days at Trinity College and the GSA Girl Power: Women in Biotechnology and Engineering Conference.
Oishi Deb
Oishi is working at Rolls-Royce (RR) in the Controls System department. Oishi's current role is in Software Verification where she works in Hardware Software Integration (HSI) Test. Oishi previously completed a placement at Rolls-Royce working in Software Design for safety-critical software for aircraft's engine controls system. Following her placement, Oishi receives a 'Undergraduate Grant' award from the IET in 2016.
Oishi is named as one of the three 'Sky Women in Tech Scholars 2018' across UK. Oishi's project idea on Machine Learning was highly appreciated by the senior tech experts at Sky. Oishi won a grant of £25,000 from Sky to work on this project which is about developing a predictive analytic model using the machine learning algorithms. This news was covered by media and Oishi featured in The Sunday Times, The Evening Standard newspaper and among other websites/magazine. Oishi went through a competitive selection process which included judges who have in total over 90 years of experiences in technology field.
Another innovative idea won a runners-up position in the power systems category sponsored by Rolls-Royce for The Telegraph STEM Award 2017 in the UK. It was to create an intelligent system of sensors using the Internet of Things, for various parts of aircraft engines, which will improve the reliability and the maintenance of Rolls-Royce products for their customers. Oishi featured on The Telegraph Newspaper for making this shortlist for the award.
Orla Murphy
Orla is a Black Belt Quality Engineer at Jaguar Land Rover, working to develop data-driven measurements for warranty issues, and supporting the department to drive data-driven problem-solving.
Orla has been involved in a joint project for Software Over-the-Air (SOTA) testing and validation at Jaguar Land Rover, which involved designing a measurement system to capture all information about the download to analyse the performance. This included working across teams such as telematics, connected car, and the SOTA team.
Outside of work, Orla is an active STEM ambassador and public speaker, giving lectures and talks about engineering to young people around the UK. She was the IET Young Woman Engineer of the Year in 2015 and the RAEng Engineers Trust Young Engineer of the Year 2016.
Rachel Rui-Wong
Rachel is a 23-year-old Tissue Engineering Specialist and PhD student using stem cells to grow eyes for blindness at the Great Ormond Street Hospital, UCL Institute of Child Health. Rachel's day job involves using human pluripotent stem cells to grow functional human organs in the lab using new, innovative ways, including building a bioreactor which simulates the human growth environment.
Outside of work, Rachel is a maker combining electronics with fashion and wearable technology. Rachel has self-taught several additional skills to bring her electronic fashion to life, including sewing (cosplay outfits, electronic outfits), jewellery making, electronics and programming.
Through her work, Rachel aims to eliminate the obstacles associated with organ transplants by producing off-the-shelf personalised organs.
Razvan Caramalau
27-year-old Razvan is the Leading Research Engineer for Vision & AI Research at Imagination Technologies.
Since joining the company he has researched and developed new modules to meet the hardware requirements and the quality for their High-end Camera Image Signal Processor; validated the functionality of the ISP pipeline blocks; re-designed defective pixel detection for HDR Spatially Variant Exposure (SVE); contributed significantly to the extension of the SVE algorithms to deal with cases where image motion was present; proposed a new design of an ISP architecture for the RCCC sensor.

Currently, he is investigating recurrent neural networks and their efficient mapping onto Imagination Technologies' neural network accelerator architecture.
Robert Leadbeater
Bob is a 25-year-old self-employed audio electronics engineer who completing a degree in level audio technology with no electronics history and within a year is repairing equipment for musician's around Bristol, building guitar pedals, summing mixers, guitar amps, compressors.
He looks at electronics in a different and refreshing way, from a philosophical point of view into how electronics integrates with society, whilst questioning the norms, procedures and systems we have fallen into on a mass consumer level.
He joins a number of upright fellows across the world committed to reviving and recycling as much as possible to help keep electronics from destroying our world via mass waste and chemicals that come hand in hand.
Robin Lee
Robin is a Design and Development Engineer who invented and developed a radio-based token token instrument for the safe operation of passing loops on single track railways. He conceived the idea whilst volunteering for a heritage railway and developed a concept design as part of his final year project at the University of Warwick and went on to develop a prototype with funding from the University of Birmingham.
The 23-year-old had to develop both a fail-to-safety hardware and a secure software for the prototype, which used two communications channels on the public mobile telephone network with his own form of secure coding of the block messages. He joined Park Signalling, then an SME active in the railway signalling area, on completion of the project and is currently developing the concept into a full project.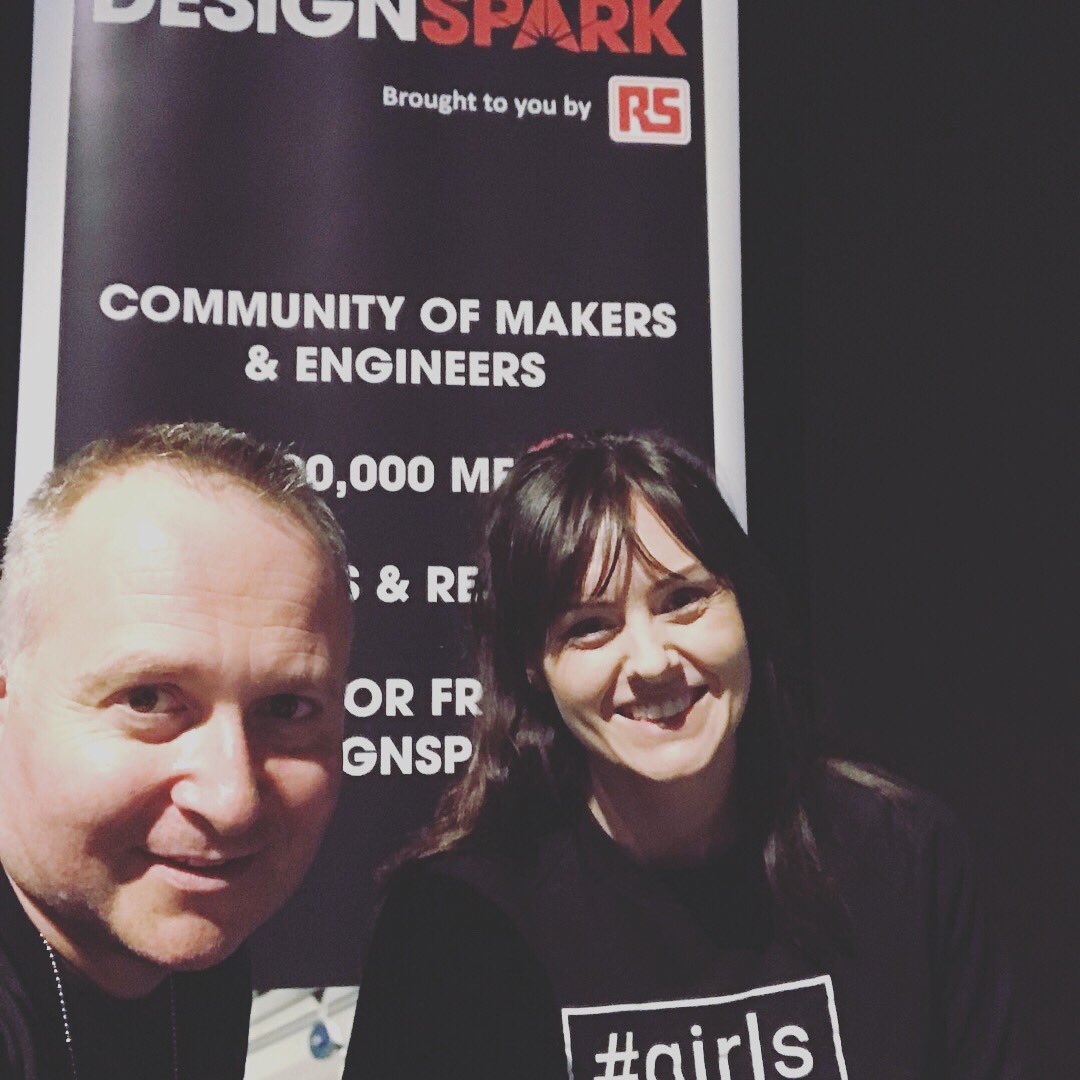 Ruth Amos
Ruth Amos was named Young Engineer for Britain in 2006, with her idea, The StairSteady. The StairSteady is an aid to enable people with limited mobility to use their stairs confidently and safely. The StairSteady was designed as part of her GCSE resistant materials project as a response to a teacher's challenge to design an aid to enable people with limited mobility to use their stairs. Ruth split the company in 2013 to separate IP and Distribution and continue to be Managing Director for both sides. The StairSteady is still manufactured in the UK, something Ruth is very proud and passionate about.
At 29-years-old she is a well-known representative within STEM and an ambassador for a number of initiatives. She has been recognised for many awards including 'Young Star' by Women of the Future and was the youngest person ever to appear on Management Today '35 under 35' list. She is a freeman in the Worshipful Company for Scientific Instrument Makers and one of the 2016 curators of FutureFest.
Ruth speaks regularly at many events ranging from graduations, school Dragon Den Days, the IET national conference and corporate days on the importance of STEM, Manufacturing and Business. In 2015 she gave her first TedxTalk at Cambridge University.

Ruth is also a co-founder of Kids Invent Stuff. The format is simple: Young people are encouraged to submit their own ideas for inventions to solve novel and entertaining technical challenges. The most creative and entertaining inventions are then showcased as part of weekly Kids Invent Stuff YouTube episodes. One chosen idea is then built and demonstrated on film, with often hilarious consequences.
Samuel Moss
23-year-old Sam's biggest achievement in electronics to date is his year-long industrial placement at Arm. During his time there, he went above and beyond the company's benchmarks and expectations of someone in his position, taking leadership positions on two major projects that were exhibited at international conferences in locations such as San Jose, Barcelona, Taipei, Nuremberg and Beijing.
The first project involved the design and building of an IoT enabled flexible LED display for shoes. Sam worked as the representative for Arm's headquarters in Cambridge for this project, collaborating with teams in the US. He was named in a patent for the innovative technology in IoT and LED design used in the project. He also undertook a large hardware-focused role on the second project, designing and building a robotic Arm for a "pong" game demonstration.
In a personal capacity, Sam is extremely committed to contributing to the local STEM community and enabling increased inclusion in STEM through roles such as the liaison officer for the Electrical and Electronic Engineering society and as an industrial year student ambassador. Furthermore, Sam regularly contributes to the local STEM community through volunteering at science communication events such as Pint of Science. He has also won the Undergraduate Award 2017 from IET as recognition of his success.
Vladislav Rumiantsev
At 20-years-old Vladislav is the Electronics Team lead for the HYPED team from the University of Edinburgh that competed in the USA at the SpaceX Hyperloop Design competition last year.
He guided his group from the theoretical stage of the control system architecture to a functional prototype in less than half a year, constantly pushing the boundaries of his knowledge to be able to overcome the technical challenges that are set by the Hyperloop concept, ranging from overheating of electrical components and controllers in vacuum to complex pod navigation.
The final navigation subsystem design was highlighted by SpaceX engineers as it incorporated more than twenty proximity and photoelectric sensors and multiple IMUs to achieve accurate velocity and displacement readings. As a result, he gained valuable insight in component selection, sensor network design as well as team management and technical documentation writing.
Yi Chen Hock
17-year-old Yi Chen Hock Yi Chen is an excellent student of Electronics, with a superior knowledge and understanding of the A level course. She is able to apply this when problem solving and when designing and building circuits. She has an enquiring mind and is always keen to try out new ideas and test her theories practically. Her AS Electronics coursework, an electronic keyboard based around a 555 table was well designed and she spent a great deal of time ensuring that the device played in tune as well as trying to ensure that the timbre of the notes produced was not too harsh.
For her A level coursework she has departed from the minimum requirements of the piece by using both an Arduino chip to control an LED dot matrix display displaying a "tic-tac-toe" or "snake" game, as well as a PIC chip to drive a multiplexed 7-segment display showing the game's score. Additionally she had to learn to program the Arduino herself. The device is of a high quality and the accompanying report looks set to achieve a very high mark.
As part of the Engineering Education Scheme, Yi Chen took the lead role in the project which was to create a model of waste water containment tanks, controlling the level of water in two tanks using float switches and pumps. The control circuit was well built and met the requirements of the brief – at the Celebration and Assessment day at Liverpool University, Yi Chen's team won the prize for best performance.
Supporters of BrightSparks