Dave from

DesignSpark
How do you feel about this article? Help us to provide better content for you.

Dave from

DesignSpark
Thank you! Your feedback has been received.

Dave from

DesignSpark
There was a problem submitting your feedback, please try again later.

Dave from

DesignSpark
What do you think of this article?
Silicon Carbide and Gallium Nitride are two materials that are being more widely used in power electronics. Due to the wide bandgap, these two materials offer more electron mobility than Silicon, thus giving the advantage of power efficiency and speed, making them ideal for use in higher power circuits. For example, the rise in the use of EVs has seen a significant shift in the uptake of both materials as a solution to develop more energy-efficient technologies.
With both materials commonly referred to as an enabler of sustainability and sustainable engineering, it was great to catch up with Lisa Dietrich a vastly experienced Field Application Engineer from Broadcom to explore the application uses and the major differences between SiC and GaN materials and their applications.
Broadcom has the opportunity to provide a limited allocation of the evaluation boards as shown in this video. They are not available for purchase but can be granted upon request, via this link. Also, you can view more on Broadcom Reference Designs here.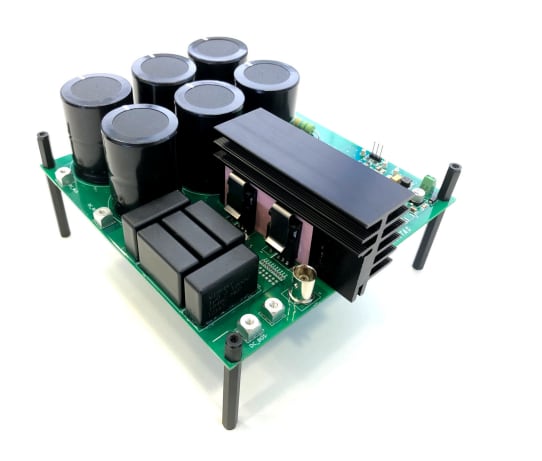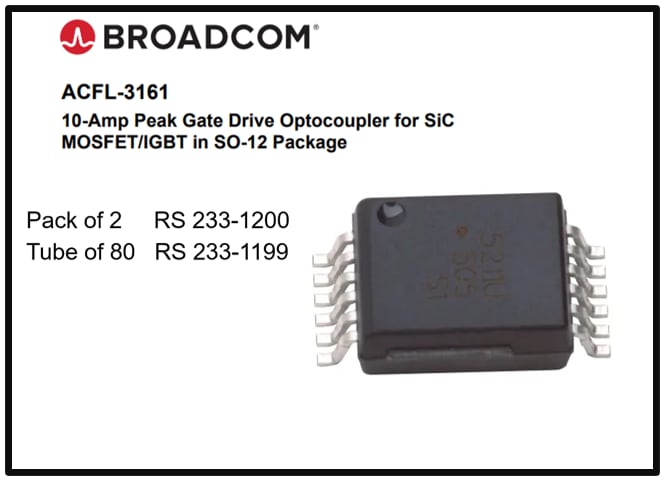 Gate drivers available from RS
Coming soon from Broadcom is the ACFL-3262 a Dual Channel 10A peak Gate Drive.
Both these devices are important and essential for driving the emerging GREEN applications that require higher Voltage and higher Switching.
Both the ACFL-3161 & ACFJ-3262 are primarily designed with 10A high peak driving current capability to assure optimum performance for direct driving of MOSFETs or IGBTs in various applications. A fast propagation delay and tight channel-to-channel skew make them ideal for use at high-frequency.
For more products search Broadcom at RS.