Dave from

DesignSpark
How do you feel about this article? Help us to provide better content for you.

Dave from

DesignSpark
Thank you! Your feedback has been received.

Dave from

DesignSpark
There was a problem submitting your feedback, please try again later.

Dave from

DesignSpark
What do you think of this article?


Electric Paint, is a non-toxic electrically conductive material, which is as simple to use as poster paint, and dries in under 15 minutes to become conductive. It contains no metals, solvents or irritants, and can be screen printed, sprayed or brushed.

Electric Paint is suitable for application on a wide range of materials from fabric to wood, to paper. Whether in a 50ml jar, or our handy 10ml tube format, Electric Paint is an excellent tool for novices and professionals to prototype and experiment with electronics.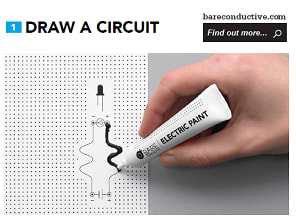 Use an Electric Paint pen to create circuitry on almost any surface. Squeeze the pen gently to dispense a thin bead of material. Leave for 15 minutes to dry and start testing. Remember that what you create doesn't need to look like a circuit diagram. Electric Paint is great for creating graphical circuits that can tell both an electrical and visual story.
Electric Paint is perfect for making solder joints or repairs in a variety of unique scenarios. Whether you're attaching a through hole component to a PCB, replacing soldering irons in the classroom or attaching components to a heat-sensitive substrate, Electric Paint works as an effective conductive adhesive.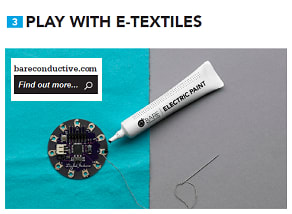 E-textiles presents some great applications for Electric Paint. Use the pen to terminate conductive thread and connect it to a microcontroller. Use the Electric Paint Jar to screen print a pattern onto fabric. Electric Paint works well on most fabrics, natural and synthetic, but remember, it's not washable.
What's the best thing about Electric Paint? It works almost anywhere. Because Electric Paint is truly a paint it's appropriate for use on a range of substrates including paper, cardboard, wood, fibreglass, most plastics, and textiles. Apply it with a brush, stencils or even spray it onto a surface to put your project wherever you want.
Want to create something precise and repeatable? Try screen printing. Electric Paint is easy to screen print through textile type meshes resulting in predictable, reliable and consistent performance. The variety of substrates available to screen printing means your designs can live almost anywhere, whether it's a postcard or a t-shirt.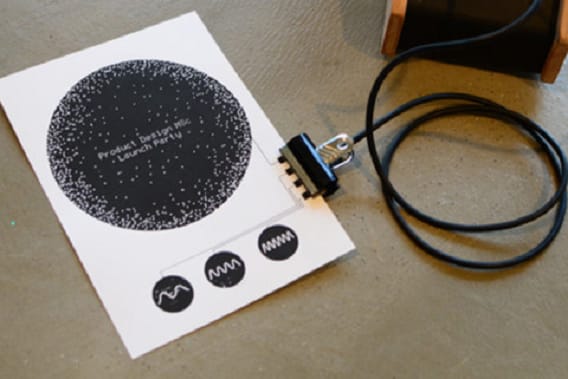 Electric Paint is perfect for repairing small breaks in circuits on window defoggers, membrane switches and PCBs. The viscous nature of the material makes it easy to apply and manipulate. Its adhesive properties mean that it will stick to the surface and provide a lasting repair. Make sure to isolate any repair from excess moisture and your device will be back up and running.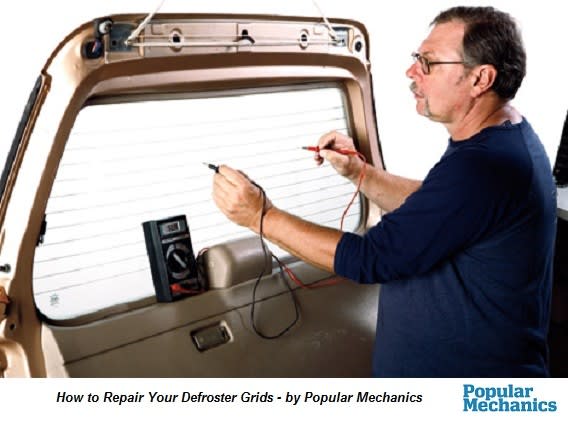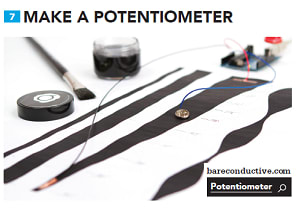 Want to experiment with creating a potentiometer or tune the resistance of a circuit? The resistance of the circuit is directly controlled by the application of the paint, making manipulation and experimentation easy. Take a look at the Electric Paint Application notes for more.
Turn a pad of Electric Paint into a capacitive sensor on almost any surface. Experiment with touch and proximity sensing at a range of scales. Use the Touch Board, an Arduino or another suitable microcontroller to discover the magic of applying interaction to almost any object.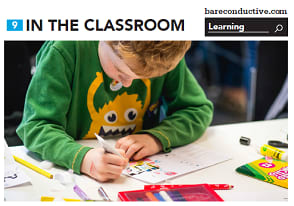 Electric Paint is non-toxic and easy to use, making it perfect for the classroom. Teachers love demonstrating basic circuits and students love bringing their paint to life. Use Bare Conductive's range of classroom-appropriate kits or invent your own lessons using Electric Paint tutorials as a guide.
Electric Paint is all about experimentation. Don't want to draw a circuit, cold solder a component or repair your TV remote? Great! Why not try combining Electric Paint with other materials or processes. Making isn't just about following instructions, it's about inventing and finding your own way and discovering the incredible potential of this new material.
Find Tutorial Content on Line
Bare Conductive's Make Page is full of examples to get you excited about making with Electric Paint. There area a range of technical tutorials, as well as a lot of community projects submitted by makers and design engineers like you.
Related Content-
Why every Engineer's Tool Box should include a Bare Conductive pen! - Blog