Dave from

DesignSpark
How do you feel about this article? Help us to provide better content for you.

Dave from

DesignSpark
Thank you! Your feedback has been received.

Dave from

DesignSpark
There was a problem submitting your feedback, please try again later.

Dave from

DesignSpark
What do you think of this article?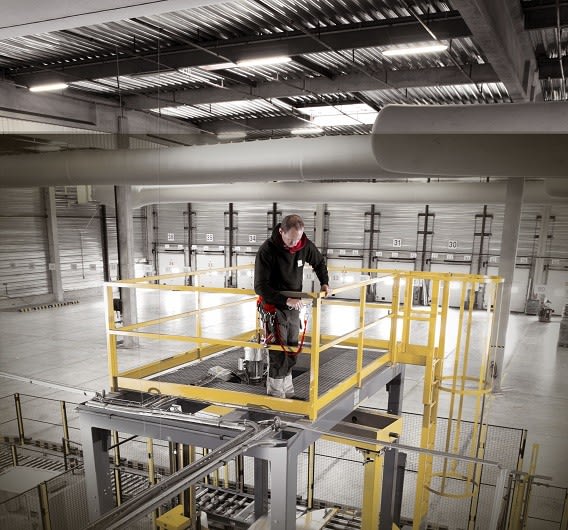 Working safely in high places is critical to both the worker and all those in the vicinity of where the work is being carried out.
Before any work is undertaken a full safety assessment needs to be carried out in relation to local legislation, but three key considerations include the equipment used:
Selecting the right access equipment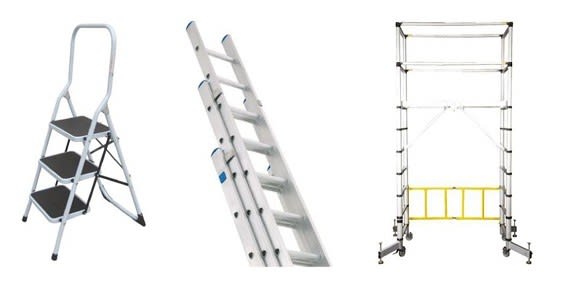 Throughout the workplace there may be fixed gantries, stairs or platforms, but in many occurrences temporary access is required and it is important the correct equipment is selected for the situation. RS stocks a wide range of steps, ladder and work platforms, but it is essential a risk assessment is carried out prior to each use to ensure the safety of the operator:
Steps – these are compact and generally have a height of about 1m, so are ideal for low-level use and are ideal for assembly work at low levels e.g. (660-1139)
Ladders – ideal for short-duration jobs, involving low-level risks as a means to access workstations or for example changing lamps e.g. (660-1163)
Scaffolding and work platforms – used where longer jobs are required including, overhead or use of heavy materials or tooling. e.g. (771-9170)
 

Fall arrest equipment
Falls from height are generally the biggest single cause of workplace deaths or accidents, so fall protection is required whenever there is need for working at height. But what is actually classed as work at height?
The classification can vary depending on the country, but it is also important to note that employers will still be duty-bound by the laws of their country of operation, even when undertaking work in another country.
An overview of why fall arrest is needed, good practice principles and associated equipment is covered in the handy brochure below, just click on the image:
Examples of fall arrest equipment from RS include:
Fall arrest kit e,g, (861-0425)
Working at height advanced kit e.g. (809-1237)
Carabiner e.g.(

729-3127)

Lanyards e.g. (861-0513)
Fall arrest limiters e.g. (861-0488)
Harness and vests e.g. (861-0393)
Tools for working at height - tethered tools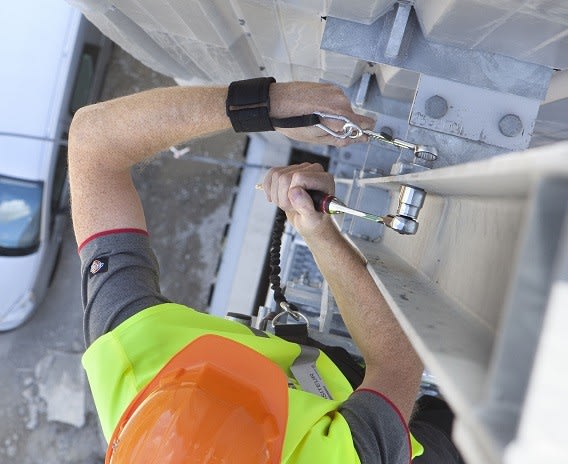 Every year falling tools cause thousands of accidents with consequences effecting both safety to the workforce and also productivity (lost time retrieving tools or even losing them). Tool solutions specifically suited to working in high places eliminate risks, avoid wasted time and improve productivity.
RS stocks a wide range of Facom SLS tools specifically designed for use working at height and each unit has been tested to ensure safety and can quickly and easily be connected to a lanyard to prevent the tool being dropped.
View the full overview of the Facom SLS range