Dave from

DesignSpark
How do you feel about this article? Help us to provide better content for you.

Dave from

DesignSpark
Thank you! Your feedback has been received.

Dave from

DesignSpark
There was a problem submitting your feedback, please try again later.

Dave from

DesignSpark
What do you think of this article?
Firstly, what even is full-fiber broadband? 
It's not a breakfast cereal. It's a term that is used to describe how your broadband data signal is carried. This is by fast fiber optic cables, end-to-end and unlike before, is not slowed down by copper cables in the system.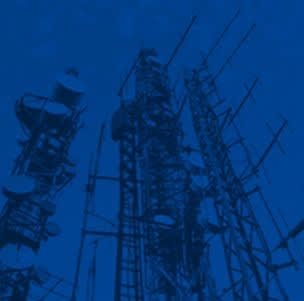 Back to the basics of optical fiber, optical fiber cables are made of very thin, hair-like glass strands. Light is transmitted down these glass strands, in the process, this carries data signals using the light. The speed of light is obviously faster than signals being sent through copper cables.
If we were to get technical, another term for full-fiber is FTTP or fiber-to-the-premises. Most homes, however, only have the traditional ADSL connection, using copper cables. Some also have FTTC or fiber-to-the-cabinet. FTTC means that your data is carried by fiber optic cables right up to the local broadband cabinet, usually at the end of your street, and then connected to your home or premises through copper cables. Because of this legacy copper cabling, the investment in time and money to replace them is incredibly significant.
A connection using both fiber and copper (FTTC) is limited to about 66 Mbps at most, whereas a full-fiber connection can offer much faster speeds of up to 1,000 megabits per second (Mbps).
There has been pressure from governments from across the world to increase accessibility and affordability when it comes to superfast broadband.
The United States has set a goal of making affordable 100 Mbps or faster broadband available for at least 100 million U.S. homes. EU member states have a target of universal broadband coverage with speeds of at least 30 Mbps and 50 percent of households with speeds of at least 100 Mbps by 2020. And in the United Kingdom, the government set an ambitious target for all homes in the UK to have access to full fiber broadband by 2025 and The Labour Party even recently pledged broadband for all in their 2019 election manifesto.
These targets will prove challenging to meet. The United States currently has around 25 percent full-fiber coverage, Europe reported around 26 percent with FTTP in mid-2017, while the UK has only 8 percent of homes connected with FTTP.
The legacy of copper cables is pervasive throughout already-established ADSL networks - and the question always remains: who will cover the cost of replacing copper infrastructure with fiber? This is the answer when asking the question, why is it so difficult to get fiber connections to the premises? Because, who will cover the cost?
If all this development takes place, we must ensure that these fiber connections are robust and secure, especially from the cabinet to the premises, whether it be your house or your workplace. Especially in harsh conditions, the glass fibers are at risk of contamination. Dust, dirt, and water can easily ruin these delicate strands and although the fiber cables themselves are protected by casing and layers of acrylic, the connectors can still be very vulnerable when it comes to temperature, weather, people and animals.
Bulgin offers the solution to creating robust and secure fiber connections with both simplex and duplex variants. The 4000 Series Fiber simplex connector provides an industry-standard LC interface. To save time and simplify installation, the connectors are available as pre-terminated options, already connected to a suitable cable of up to 450m in length. Perfect for applications including outdoor broadcasting, FTTx, server room engineering, civil engineering, and aviation & rail. The 6000 Series Fiber duplex connector is designed for years of service, featuring a secure, yet easy to operate 30-degree locking mechanism, this series has field-proven IP68 and IP69K performance.
4000 Series Fiber simplex connector & 6000 Series Fiber duplex connector
4000 Series Fiber product code: PXF4050
6000 Series Fiber product code: PXF6050