Use Simulation Modeling to Design a Better Production Line
Follow article

Dave from

DesignSpark
How do you feel about this article? Help us to provide better content for you.

Dave from

DesignSpark
Thank you! Your feedback has been received.

Dave from

DesignSpark
There was a problem submitting your feedback, please try again later.

Dave from

DesignSpark
What do you think of this article?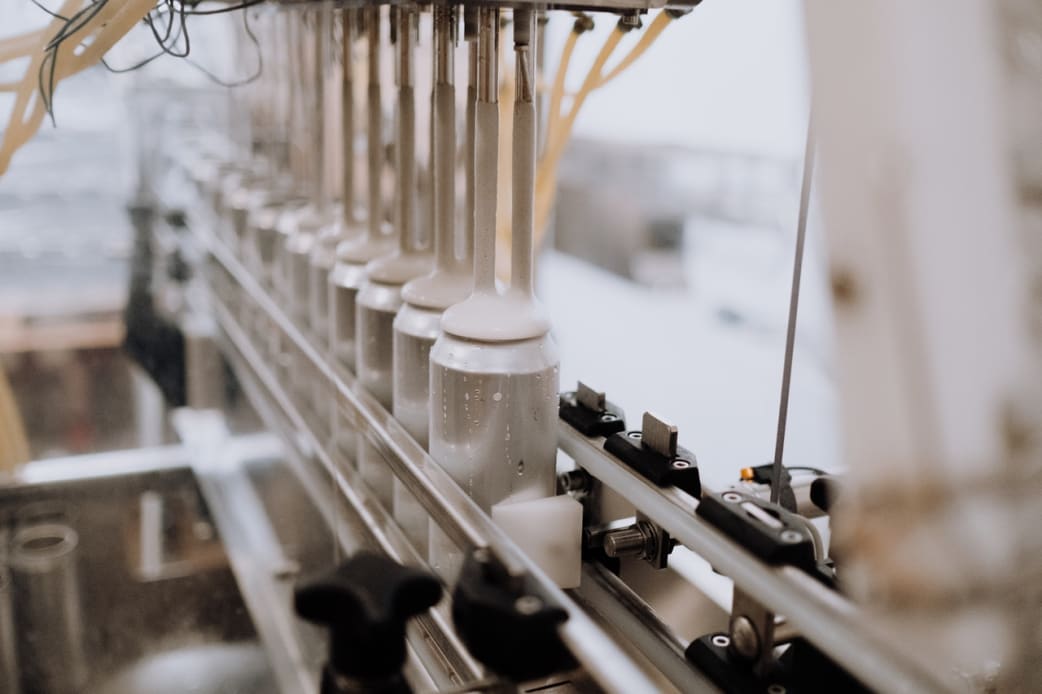 Today's manufacturers are always looking to boost output and maintain competitiveness. They know that such continuous improvement is vital in the industry, especially for keeping current clients satisfied and attracting new ones. Simulation modelling is becoming increasingly popular to maximize success.
Here's a look at how simulating a new production line before starting to build it could help manufacturers find optimization strategies and avoid pitfalls.
Streamlining Production Line Design
Assessing how to build the best production lines is not a new concept. However, it wasn't always such a precise process. Michael Larner, a principal analyst at ABI, explained, "Historically, the effects of changes to the production line, or changes to product designs, were a matter of guesswork, with teams relying on the experience of machine operators and designers."
Relatedly, if they did use tools, manufacturers previously had to rely on more than one product to do it. Larner explained that computer-aided design (CAD) software assisted with the bulk of production line layouts and associated planning. However, business software for process management typically held all the factory's production data.
Simulation software connects those two aspects, allowing users to test any planned changes before creating them in real life. That makes it possible to check whether certain alterations might cause unintended backups or downtime before implementing them.
In one case study, Sansera Engineering India used a simulation program for existing lines, as well as before commissioning new ones. Sujith S Nath, the assistant manager of advanced engineering, said, "The simulation tool has helped us to model a balanced production system, identify the bottlenecks and plan the manpower optimally. The first project was to optimize the manpower in a production line, and our team [was] able to bring down the manpower by 30%."
P Mahadeva, the company's head and assistant general manager, added, "Within a year, we were able to achieve significant improvements in terms of cost savings on our existing lines as well as on the new ones prior to commissioning. Following this success, we have decided to use the tool more effectively in the power utilization scenarios, as well."
Planning Factory Upgrades With Simulation Modeling
Manufacturing leaders know it's often necessary to invest in new assembly line equipment to meet company goals. However, they're also aware of the potential risks associated with doing that.
Consider the real-life example of an adhesive roll manufacturer that needed a secondary packaging system compatible with its products. That equipment would handle unwrapped tape rolls coming off the line. The company also wanted the vendor to assist with integrating the new system.
After selecting an original equipment manufacturer (OEM), the next steps were to design and validate the assembly line with digital twin software. The team overseeing the upgrade aimed to recreate the actual production process as closely as possible with the simulations, including checking the performance of various kinds of belts on the packaging machine.
The digital twin helped prove that the new setup could meet the company's requirements. Additionally, it smoothed out the integration steps, meaning the machinery was implemented efficiently, and challenges could be solved before they affected the production process.
It's becoming more common to use digital twins for production line design. However, other industries benefit from them, too. For example, it's possible to create a personalized model of someone's heart with 2D ultrasound images. Having that reference is understandably valuable for helping medical teams plan patients' operations, similar to how manufacturing leaders virtually create their new production lines.
Getting Manufacturers Closer to Multiple Goals
The discrete approach to designing production lines requires viewing all associated activities as distinct series of events. At a Nissan Motors plant in Barcelona, Spain, decision-makers selected simulation software to help them achieve several aims.
First, company representatives wanted a tool to monitor production lines carrying various components that moved at different speeds and eventually converged. They also needed simulations to calculate the exact number of vehicle carriers required in the factory to account for the facility's estimated throughput.
Company representatives hoped simulations would allow verifying the plant had the correct product mixes at all times. The chosen software helps the business reach those goals by showing 3D images of numerous aspects on the factory floor, from vehicles to monorails. It also permits switching back and forth between 2D and 3D models as needed when building those simulations.
While speaking about the software, Jose Vilar, the project manager for Nissan Europe, explained, "It easily implements logical movement and synchronizes different lines through a set of instructions. [This] expands our capability to solve more complex problems. We also expect to use it to understand and resolve [production] flow problems of our other vehicle lines."
Eliminating the Need for Physical Prototypes
Despite its rapidly expanding use cases, many people initially associate virtual reality (VR) with gaming. However, the technology is proving its worth for simulation modelling in manufacturing plants.
Nissan is not the only automaker developing its assembly lines in futuristic ways. Audi needed to broaden its capabilities at one of its factories to begin making a new electric vehicle after initially only producing one model, a sports car. Leaders at the plant determined virtual reality could be a viable way to move ahead with that development.
In the end, VR and other advanced technologies, including machine learning, allowed the company to entirely expand its production line and overall capacity to accommodate the new model without relying on any physical prototypes. That was the first time Audi had ever accomplished such a feat.
Team members tested and improved production line processes in a virtual environment that did not require travelling to physical locations when collaborating. "Thanks to a VR solution developed here at Audi and the digital model, colleagues from all over the world can now meet in virtual spaces and find themselves in the middle of the production facility of tomorrow," said Andrés Kohler, who oversees virtual assembly planning at Audi.
He continued, "They can look over the shoulders of digital workers as they perform the planned procedures. They can also experience and optimize the planned processes for any part variants in our application." The simulations also allowed answering questions about the best part positioning to give employees and whether they could lift the component without assistance.
Simulation Modeling Strengthens Manufacturing
These examples show why manufacturing leaders frequently use virtual models when designing their production lines for the first time or improving them. This approach requires forethought and financial investments. However, it can pay off because it allows experimenting with new workflows and layouts before establishing them in an actual factory.