Dave from

DesignSpark
How do you feel about this article? Help us to provide better content for you.

Dave from

DesignSpark
Thank you! Your feedback has been received.

Dave from

DesignSpark
There was a problem submitting your feedback, please try again later.

Dave from

DesignSpark
What do you think of this article?
The recent introduction of the 5G communications network has placed high-speed internet services into a handheld device. The ability to stream, share data and communicate quickly has driven the early growth of the 5G network.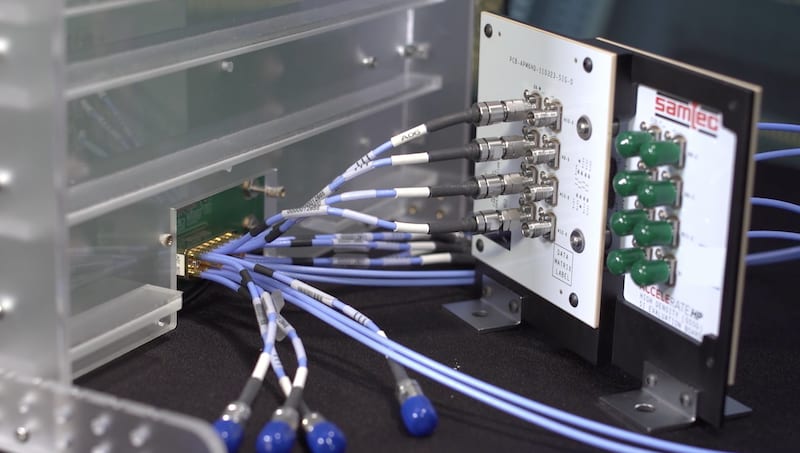 However, this is just one element of the revolution in high-speed communications that is happening all around us. Cloud-based systems are now common, as consumers and companies are looking to capitalise on the advantages that they bring. From the Zoom generation to the increased implementation of Digital Twins, we are all now increasingly dependent on being able to connect to these cloud-based systems.
Providing connectivity at these high data rates represents a significant technical challenge. As semiconductor manufacturers start to create chipsets that can communicate at speeds in excess of 100 Gbps and the development of PAM4 channels, connector manufacturers like Samtec must develop connectivity solutions that can carry this data without jeopardising signal integrity.
Amongst the most important considerations when transmitting data at these speeds are the losses that are created by the medium through which the signals travel. The PCB has come to dominate the electronics market over the last 50 years, as it is a compact and reliable solution for connecting large numbers of components. However, high-speed signals experience high losses when travelling through PCBs, and so designers need to minimise trace lengths.
An equally important part of the data channel are the connectors and cables. Copper cables offer an alternative to PCBs, as they create significantly lower losses. Therefore it is advantageous to connect a cable to the PCB as close to the semiconductor as possible.
To illustrate how high-speed signals can be handled, take a look at the latest video from Samtec. To explain how to manage the transition between PCB and cables, Matt Burns of Samtec's Signal Integrity Group demonstrates how the precision contact design of the AcceleRate® HD (202-7886) connector can deliver high performance in an incredibly compact solution. The AcceleRate HD family is a board-to-board and board-to-wire connector system for high-speed computing applications, fully compatible with the latest PCIe® Gen 5 standards. It also forms the basis for the connectors used in COM-HPC® embedded computing.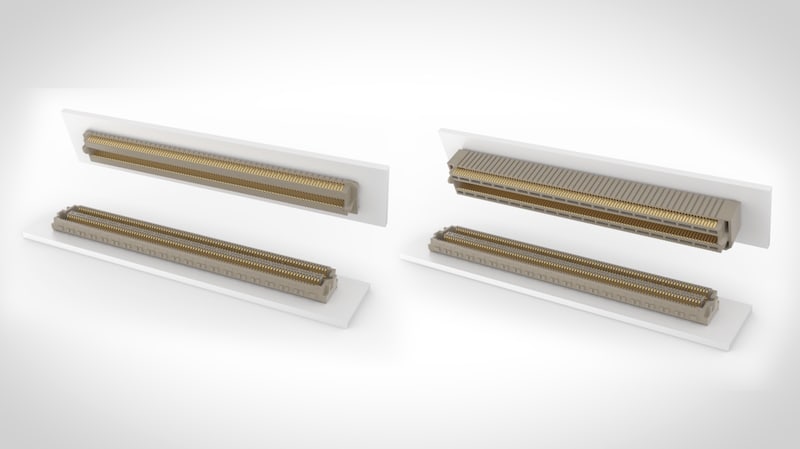 The AcceleRate HD family is now available from RS Components.
To learn more about the capabilities of this high-speed solution, visit the AcceleRate HD landing page on the Samtec website here.