Dave from

DesignSpark
How do you feel about this article? Help us to provide better content for you.

Dave from

DesignSpark
Thank you! Your feedback has been received.

Dave from

DesignSpark
There was a problem submitting your feedback, please try again later.

Dave from

DesignSpark
What do you think of this article?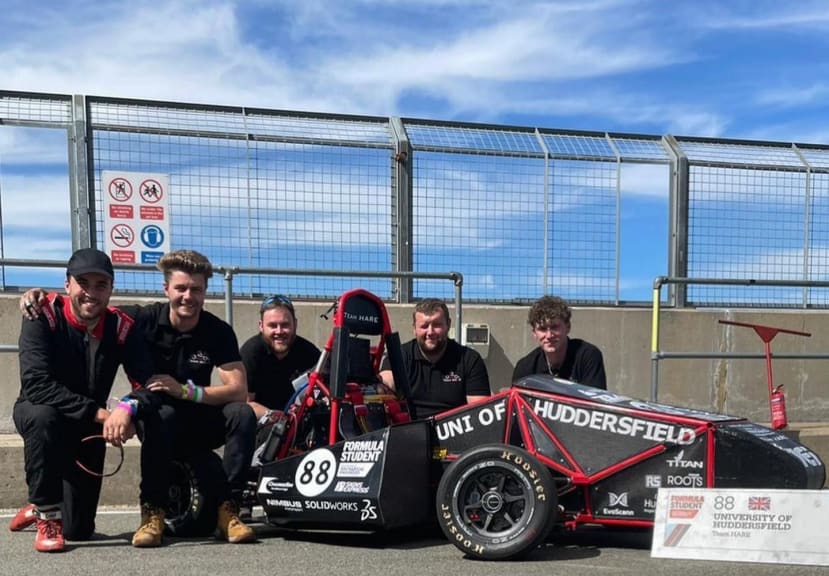 Team HARE returns with a new, lighter development of the 2019 car, the last year that a new design was required in the rules, along with some key improvements.
Journey to FSUK
Our build was relatively late due to issues in the design phase, advice to future teams resolve the design ASAP. This meant that the team was unfortunately stretched in the run-up to the competition with the build process with only a few team members remaining available to contribute to our submissions for the statics events. 
Upgrades and Development
To ensure the performance of our car we have refined a couple of the pre-existing systems that we have carried over whilst developing many brand new concepts, some of these are shown below
One of our key upgrades is to the steering column, in previous years there have been issues with the column which has led to a very heavy steering feel. To aid in resolving this we have a larger front roll hoop, and frame members to accommodate, allowing us to lengthen the column in order to even out the UJ angles and also a larger steering wheel.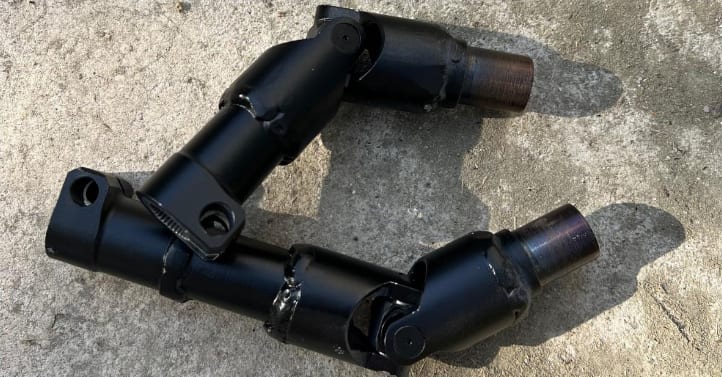 We also have a new exhaust system that delivers a 50% weight reduction on our previous design whilst achieving optimum conditions for power through our equal length headers and ensuring the noise requirements for scrutineering are met.
Additionally, we have a brand new radiator designed in conjunction with Denso Marstron to ensure that we keep our engine cool without any overheating.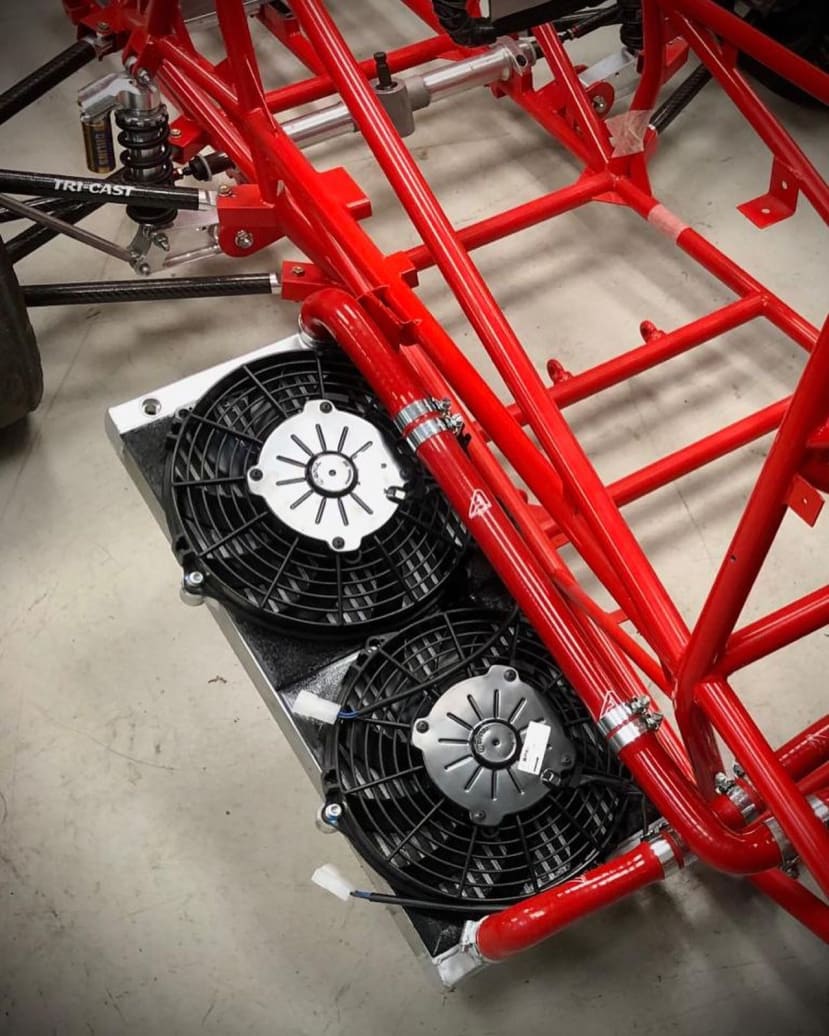 Results
In dynamics, we placed 8th in both sprint and endurance events, though unfortunately we did not gain the points we needed from this as we had a mechanical issue on the 21st lap of endurance that prevented us from finishing with only three laps to go.
We didn't compete in the acceleration and skidpad events as we had not completed scrutineering at this point. A key lesson for the future was learned here, that we must ensure that we are ready to enter scrutineering first thing on Thursday to allow us to smooth out any issues found in the process and still be able to compete in Friday's events.
In static events, we placed 17th out of the 60 teams entered, in the Business event the team had to learn the presentation on the day of the event, as our presenter was absent due to illness. This, therefore, was a result that we were very happy with
This led us to an overall finish of 22nd out of 54 class one teams that attended the event.
Future Plans
For the future we will be working towards the development and implementation of an electric powertrain, we aim to deliver this to a competitive level within 5 years as we believe that this system will likely have many issues that will need to be ironed out before the concept can truly be competitive at an event.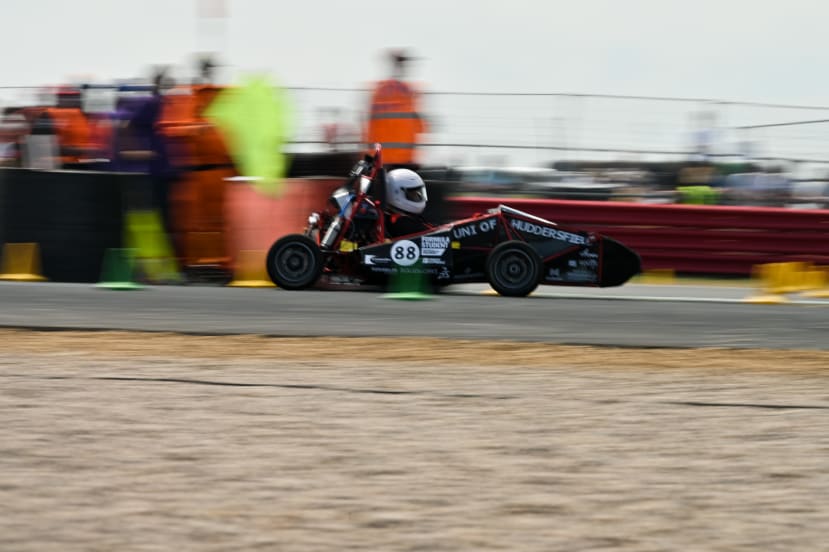 Thanks for reading, to find out more please check out our socials below, and for any enquiries, we can be reached at teamhare@hud.ac.uk.
Many Thanks