Dave from

DesignSpark
How do you feel about this article? Help us to provide better content for you.

Dave from

DesignSpark
Thank you! Your feedback has been received.

Dave from

DesignSpark
There was a problem submitting your feedback, please try again later.

Dave from

DesignSpark
What do you think of this article?
LOGO! – small but wow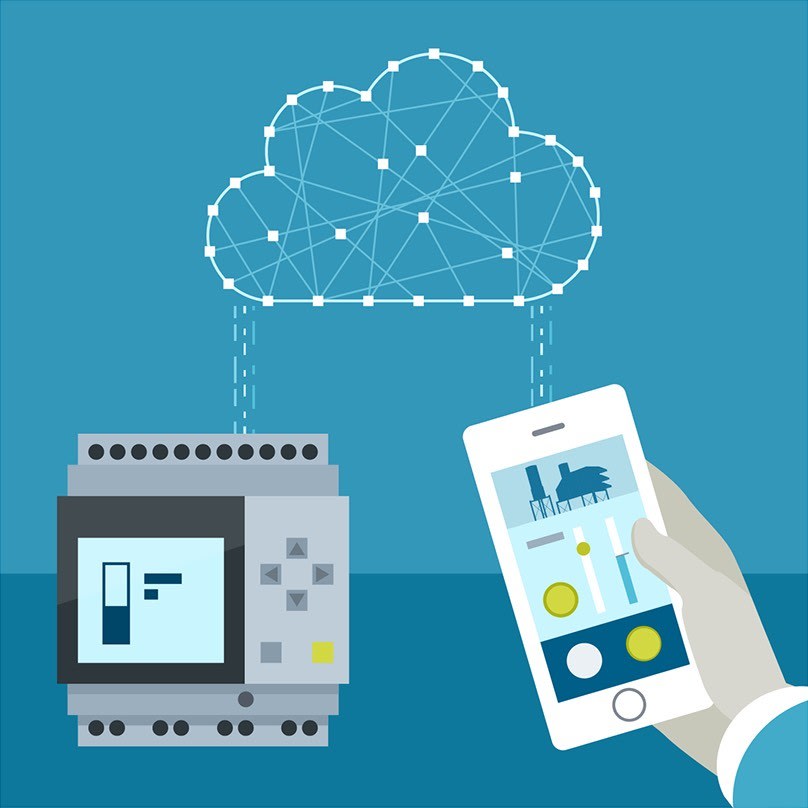 Even more versatile: The compact controller with a Cloud interface
LOGO! is compact, clever, and flexible, and now also comes with a direct line to the Cloud. It couldn't be simpler. Enjoy an even wider range of potential applications and uses, with the same versatility and ease of programming.
LOGO! Software - the soul of the LOGO!
LOGO! Software supports small automation projects with simple and intuitive configuration and operation, from the engineering software LOGO! Soft Comfort, to the LOGO! Access Tool, and also the LOGO! Web Editor for the webserver integrated into LOGO!
LOGO! Software Comfort
LOGO! Soft Comfort – stands for sensationally easy and quick configuration.
This allows the creation of user programs by selecting the respective functions and their connection via drag-and-drop.
In single-mode and in network mode.
Automatic configuration of communication and display in the network view. Up to 16 nodes can be displayed in the network view. Up to three programs can be displayed next to each other. In network mode, you can easily drag signals from one program to another with drag-and-drop. It has been proven useful to program the switching program step-by-step and to simulate and test it on the PC offline. This approach prevents time-consuming troubleshooting in the entire program.
Short configuration times are accomplished by creating your own macro-blocks in which frequently recurring program parts are stored in a macro library.
Also possible: An online test during operation.
Last but not least, LOGO! Soft Comfort provides professional documentation with all of the necessary project information such as switching programs, comments, and parameter settings.
The LOGO! Soft Comfort also offers context-related online help that includes details on the individual function blocks and an explanation of the parameters and timelines. The LOGO! offers a comprehensive protection concept for your programs and access to the controller.
You can, of course, use the latest program version to further process and expand all programs that were created with previous versions.
The display of LOGO! 8 offers 6 characters for every 16 lines per message text. In the external text display (TDE), 6 characters for every 20 lines can be displayed. As LOGO! 8 can use larger message texts you are able to update your texts reducing abbreviations and also implement new large-sized symbols.
During the migration, you should therefore optimize your messages.
At the same time, you can activate the integrated web server in the message text.
LOGO! offers two integrated webservers which do not need HTML experience.
Message text-based (no additional knowledge necessary, simply activate the message text via tick box for the webserver).
Customized Webserver (application-specific pictures can be created with the free of charge LOGO! Web Editor).
More Information here.
Article number: 6ED1058-0BA08-0YA1 - now order by RS Components (825-1704)
LOGO! Access Tool
The free of charge LOGO! Access Tool allows you to transfer application data from LOGO! in RUN mode into an excel sheet.
Runs only as an add-in on Windows Excel.
LOGO! Web Editor
The free of charge LOGO! Web Editor (LWE) allows you to create customized websites, which are used to control and monitor LOGO! automated tasks.
The components are placed into the editor pane via drag and drop.
You can draw graphics, integrate texts, pictures and links.
Digital values: shown as icons or control buttons.
Analogue values (writeable) as figures, analogue bar graph or analogue slider (writeable).
LOGO! Clock: to monitor the date and time of the connected LOGO!
the LOGO! web editor (LWE) runs on operating systems Windows, Linux and Mac OS X

Controllable by any terminal device

Customizable resolution (according to your device)

The LOGO! Web Editor (LWE) is included in the current service pack.
The LOGO! Web Editor is part of LOGO! Soft Comfort - 6ED1058-0BA08-0YA1 - now order at RS Components (825-1704)
Information and link to download here.