Dave from

DesignSpark
How do you feel about this article? Help us to provide better content for you.

Dave from

DesignSpark
Thank you! Your feedback has been received.

Dave from

DesignSpark
There was a problem submitting your feedback, please try again later.

Dave from

DesignSpark
What do you think of this article?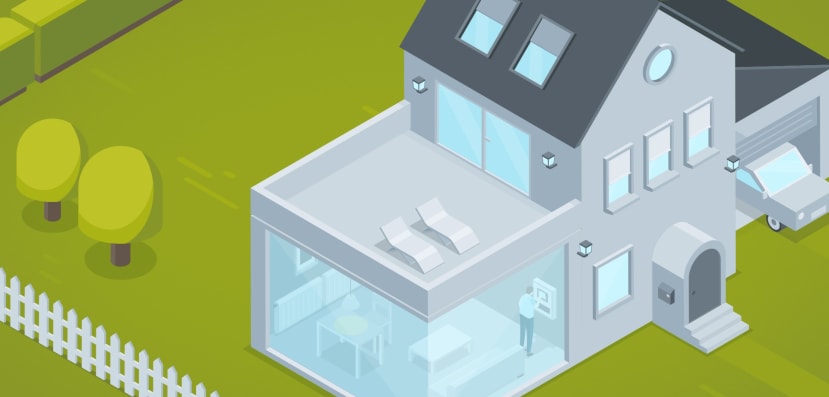 Control residential building with multiple networked LOGO! 8 modules.
Light, shutters, and heating are to be automated in a building with a controller. This application example explains how you can implement this with LOGO! 8. In addition to the flexible expandability, the application example offers additional functions with additional LOGO! stations serving as "slaves". Windows can be opened automatically for fresh air, and the garden can be watered at specific times. This application example can be expanded by additional modules (links at the end of this document). 
Efficient, simple and time-saving
Your benefits when you use this application example. 

Flexible operation
Operate the building functions by means of light switches, LOGO! text display or smartphone.
Energy savings
Smart and needs-based lighting, shading, and ventilation saves energy.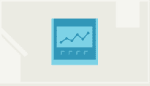 Low wiring and programming effort
through the compact design of the LOGO! 8 and tested program code.
Possible uses
You can use this application example for all aspects of building automation.
Some examples for the possible uses:
Public buildings
Private and vacation homes
Hotels and hospitality industry
Sports arenas
Commercial buildings
How does it work?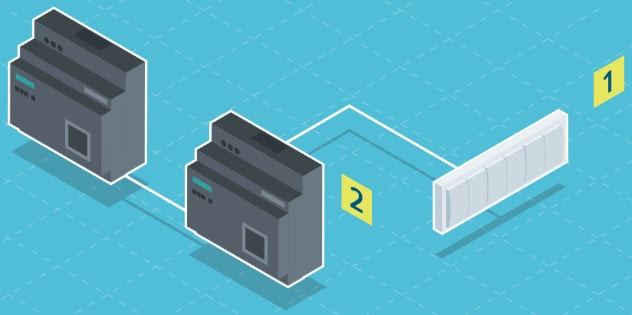 Required components
You need the following components to implement the application example. 
| | | | |
| --- | --- | --- | --- |
|  Article |  Number |  Article number |  RS Number |
|  LOGO! Power |  1 |  6EP3333-6SB00-0AY0 |   (136-5298) |
|  LOGO! Logic module |  2 |  6ED1052-1MD00-0BA8 |   |
|  LOGO! DM16 24R |  2 |  6ED1055-1CB10-0BA2 |   (825-1672) |
|  LOGO! DM8 24R |  2 |  6ED1055-1CB00-0BA2 |   (825-1663) |
|  LOGO! AM2 AQ |  1 |  6ED1055-1MM00-0BA2 |   (825-1691) |
|  LOGO! AM2 RTD |  1 |  6ED1055-1MA00-0BA2 |   (825-1694) |
|  LOGO! CSM12/24 |  1 |  6GK7177-1MA20-0AA0 |   (848-6213) |
|  LOGO! TDE |  1 |  6ED1055-4MH08-0BA0 |   (165-3231) |
|  LOGO!Soft Comfort Version 8 |  1 |  6ED1058-0BA08-0YA1 |   (825-1704) |
|  WLAN access point |  1 |   |   |
|  Tablet |  1 |   |   |