Dave from

DesignSpark
How do you feel about this article? Help us to provide better content for you.

Dave from

DesignSpark
Thank you! Your feedback has been received.

Dave from

DesignSpark
There was a problem submitting your feedback, please try again later.

Dave from

DesignSpark
What do you think of this article?
A modular automation solution for flexible irrigation of plants with S7-1200
Do you want to efficiently water one or more areas? This application example enables you to water up to five different zones automatically. If necessary, you can extend the number of zones as needed. You will always have a clear overview of your irrigation system and only use as much water as is actually need. You take the water from a water tank or the public water supply system. 
Efficient, simple and time-saving
Your benefits when you use this application example. 
Efficient watering
Needs-based watering helps you save precious resources.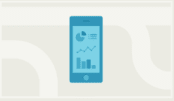 Simple operation via Panel or web server
A user-friendly operating concept enables very simple operation for anyone, even while you are on the road from your smartphone or tablet.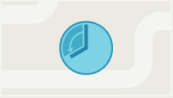 Automation saves time
The selection of the right components and their programming can be very time-consuming. Use our recommendation and spend the time that you save by using the application example for more important things. 
Possible uses
Thanks to its modularity and flexible expandability, you can use the application example for a wide variety of irrigation tasks. 
Some examples for the possible uses:
Greenhouses
Private and public gardens
Agriculture
Sports arenas 
How does it work?
The S7-1200 controller starts the irrigation of the individual zones once a day at a specified time for a previously set time period. The zones are watered one after the other. You can manipulate the program sequence (manual operation) via a web browser (e.g. on a smartphone) or by using a Touch Panel. The water is either taken from a water tank using a pump or from the public water supply. The water tank can be monitored with the help of a level sensor.
Required components
You need the following components to implement the application example. 
Article
Number
Article number
Note
SIMATIC S7-1200 CPU 1212C DC/DC/DC
1
6ES7212-1AE40-0XB0
(862-4465)
Alternatively, any other S7-1200 CPU can be used.
SIMATIC HMI KTP900 Basic
1
6AV2123-2JB03-0AX0
(159-6330)
-
SIMATIC STEP 7 Basic V15.1
1
6ES7822-0AE05-0YA5
Alternative: SIMATIC STEP 7 Professional V15.1
Commercially available solenoid valve (24 V)
*
 
* Number depends on the number of zones
Commercially available float switch
1
 
Projected with close contact
Commercially available pump
 
 
Submersible pressure pump