Dave from

DesignSpark
How do you feel about this article? Help us to provide better content for you.

Dave from

DesignSpark
Thank you! Your feedback has been received.

Dave from

DesignSpark
There was a problem submitting your feedback, please try again later.

Dave from

DesignSpark
What do you think of this article?
The maker movement has become increasingly popular, giving a huge range of people the chance to get involved in technology, and to build projects for themselves. Open source hardware and software has enabled makers to create almost anything you can think of, using their skills in electronics, computing, metalworking and woodworking. Makers are continually pushing boundaries in terms of innovation.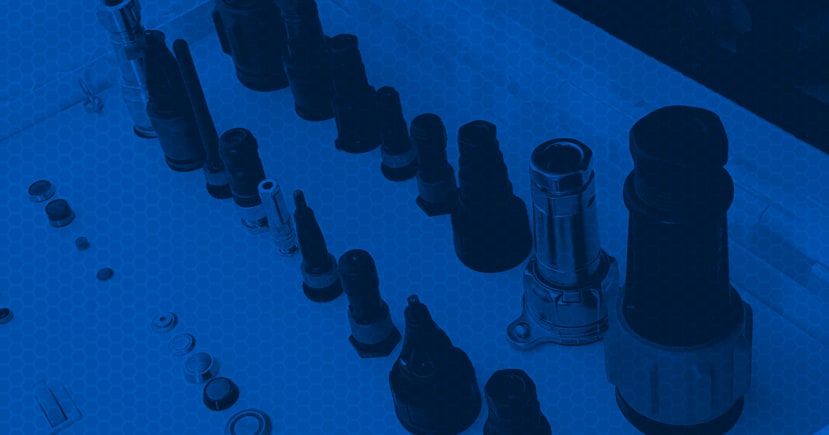 Whether it's a new robot, a better toaster, or something truly unique, whatever a maker builds has to deal with the real world. This may mean it needs to handle exposure to the elements if it flies outside, or to cope with immersion in water, or invasive dust. You might be making something like a drone or submersible that obviously needs protection – or simply an electronics item that needs to function in the open air.
It's simple enough to build your project in a robust, waterproof case, but when it comes to linking it to anything else, the connectors can easily be a point of weakness, where moisture and dirt can get to where they really shouldn't be.
Whether it's carrying data, power or an analogue signal, you need the right connector that is up to the job. This beginner's guide will help you select the appropriate rugged connectors for your project.
A guide to IP ratings
The first task is to review the kind of environment your project will be used in, and what kind of problems you might encounter. Here, it helps to understand the 'IP rating' system. Short for 'Ingress Protection', the IP rating is a standard that defines how much an enclosure protects users, how much it protects its contents and its resistance to moisture and liquids.
The IP rating consists of the letters 'IP', usually followed by two digits. The first digit specifies the level of protection against foreign bodies and particles – for example, '5' signifies partial protection against dust and particulates, to avoid damage. Also, '6' denotes full protection, including a vacuum seal.
The second digit relates to protection against moisture and liquids. Here, '7' means protection against full immersion in water at up to 1m depth, for up to half an hour (with some water ingress permitted, as long as there's no damage). Together with the first digit, that gives a complete code such as 'IP42' or 'IP67'. There are many more possible variants – search online if you need more detail.
As well as the IP rating, you'll need to consider the expected temperature range for your project, both in terms of when it's operating and when it's stored. Also look at whether there's likely to be mechanical shock or vibration, which could shake connectors loose even if it doesn't damage them.
Types of connector
Once you've thought through the likely hazards, and the level of protection you might need, then you can look for suitable connectors – whether that is circular power connectors, data connectors, optical fiber connectors, or anything else.
Why not turn to an expert for help? Bulgin has a wide range of rugged connectors, which are specially designed to protect from dirt, dust, water, moisture, temperature extremes and shock. This includes the Buccaneer waterproof circular connector range for power, signal and data, which are rated to IP66, IP67, IP68 and IP69K.
For smaller designs, the 400 Series Buccaneer is just as tough but fits in a small footprint. And if you need to connect optical fiber, the 4000 Series optical connector provides a secure, quick twist bayonet connection.
As a provider of rugged connectors and other electronic components, Bulgin is a proud supporter of the maker community, and we believe we have the right products for any maker project.