Dave from

DesignSpark
How do you feel about this article? Help us to provide better content for you.

Dave from

DesignSpark
Thank you! Your feedback has been received.

Dave from

DesignSpark
There was a problem submitting your feedback, please try again later.

Dave from

DesignSpark
What do you think of this article?
The 17th annual MATE international ROV (Remotely Operated Vehicles) competition took place on June 21-23, 2018 at Weyerhaeuser King County Aquatic Center in Federal Way, State of Washington in the USA. The Hong Kong University of Science and Technology Robotics Team (HKUST Robotics Team), 2017 champion, represented Hong Kong in the EXPLORER (advanced) Class again to defend the champion title. After competing well, the team got fourth place in the international competition 2018.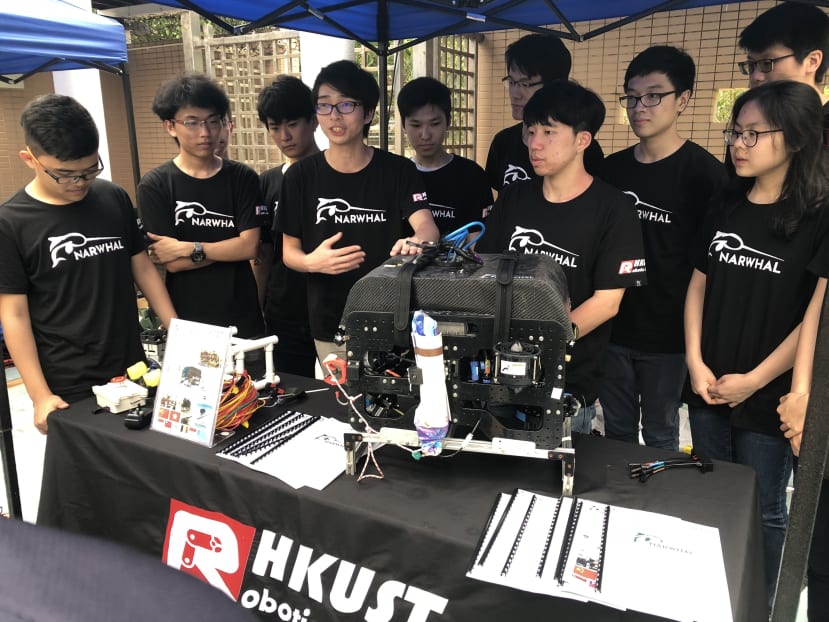 The annual MATE international ROV competition features students from all around the world, to highlight the role of ROVs and how they support various underwater missions like archaeology, seismology and renewable energy activities.
The Hong Kong Regional - Underwater Robot Challenge, hosted by the IET (Institution of Engineering and Technology (IET) Hong Kong since 2005, attracted around 300 participants from secondary schools to universities in the city this year.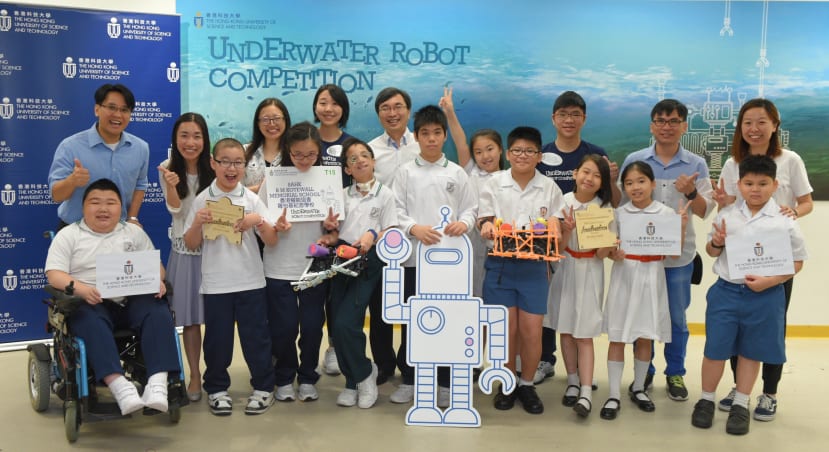 Photo from HKUST School of Engineering website
The regional event is also a part of the HKUST's effort to promote robotics education among the wider community from secondary school to university students. Mentors from the HKUST taught participants the basics of robot making in a half-day workshop prior to the competition and gave guidance to school teams during the contest. RS DesignSpark also made a contribution by giving participants a crash course on DS Mechanical and Engineering Design tools.
Professor Tim Woo, Director of Center for Global & Community Engagement at HKUST, said, "The DesignSpark software from RS is a platform for the community to start using tools and sourcing the parts needed to initiate their design projects. When we introduced the platform to secondary school students, they found it very convenient to use. It is also a one-stop platform from design to purchase."
The RS Components DesignSpark APAC team is proud to be the Gold Sponsor of this event, to power iSTEAM (inclusion, science, technology, engineering, arts and mathematics) education and innovation together with the IET Hong Kong. RS DesignSpark has also been supporting the HKUST Robotics Team since 2011 including the quarterly stock supply of electronic components and tools, as well as hosting workshops for tertiary and secondary school students on DS Mechanical and Engineering Design. DesignSpark also runs regular reviews with HKUST Robotics Team for stock list updates, such as the introduction of new tools and technologies like Single Board Computers (SBCs).
Kelvin Tse, DesignSpark APAC Community Manager, RS Components said, "Single Board Computers, such as Raspberry Pi and Arduino Boards, is one of the technologies we use and it makes it easy for students to work on system integration. We will extend our reach to more partners and offer workshops on topics like DS Software for Electronic PCB and 3D Mechanical Design, to teachers and students as part of our community program on STEM Education."
Established in 2003, the HKUST Robotics Team encourages students to take part in a variety of external robotics competitions outside their regular curriculum. Since 2011, the Team has been participating annually in external robotic contests such as ABU Robocon, the MATE ROV competition and the NXP Cup Intelligent Car Race Competition.