drlukbgd
Hi,

I want to add to design LED indication for Rx, Tx over pull up resistors, please refer picture for more detail.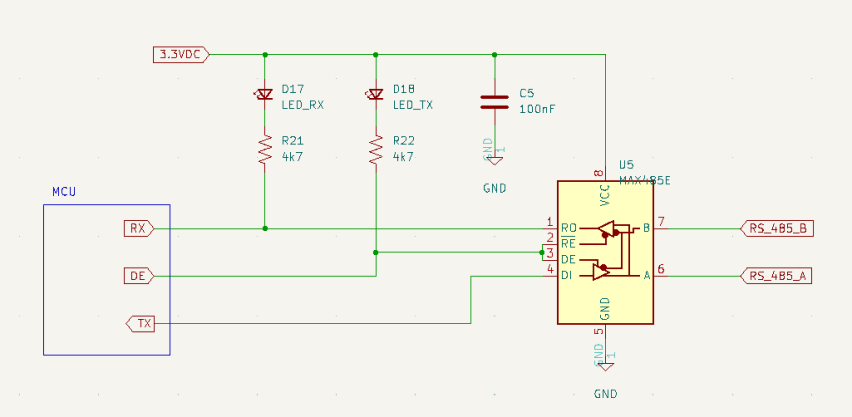 I do not know is this good idea or is better to add two dedicated outputs on MCU only for RX, Tx LED management.
Please share pros and coins for solution on picture.
Thanks.