Dave from

DesignSpark
How do you feel about this article? Help us to provide better content for you.

Dave from

DesignSpark
Thank you! Your feedback has been received.

Dave from

DesignSpark
There was a problem submitting your feedback, please try again later.

Dave from

DesignSpark
What do you think of this article?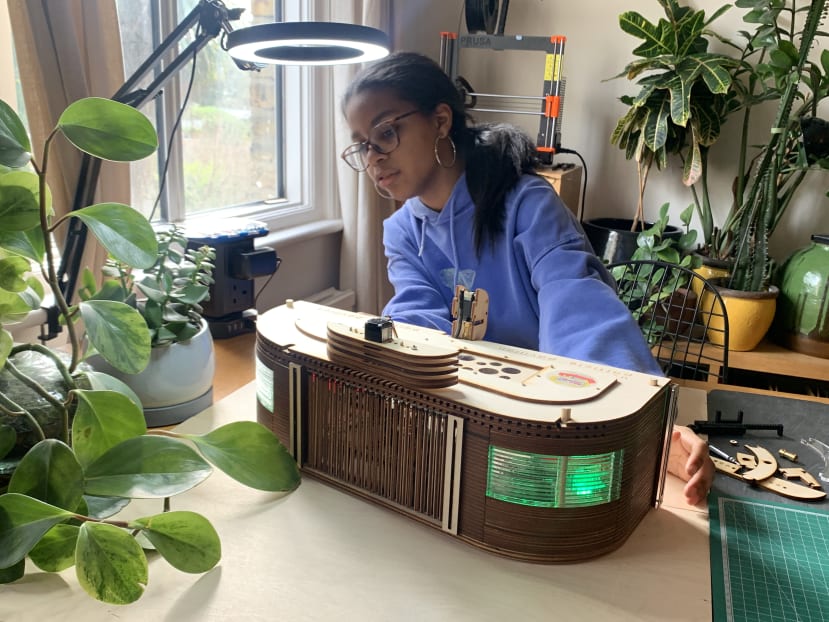 In this article, I attempt to explain how I built my particle pavilion. I will use a combination of words, photos & videos to demonstrate how sensors can monitor internal air quality and activate motorised shutter walls, servo-assisted sliding skylights, embedded warning lights & automatic fans to improve the user experience of shared spaces. Hopefully, you'll get an insight into how I used the following components to realise my particle pavilion idea:
Adafruit ESP32-S2 Feather with BME280 Sensor
Adafruit Stepper Motor Featherwing
Adafruit TFT FeatherWing - 2.4" 320x240 Touchscreen For All Feathers
Adafruit SCD 40 - True CO2, Temperature and Humidity Sensor
Mini Stepper Motor - 200 Steps - 20x30mm NEMA-8 Size (2 off)
Micro 360 Degree Continuous Rotation Servo FS90R
Linear actuator
5V DC, Axial Fan, 40 x 40 x 10mm, 7CFM
Relay - 5V
Kitronik ZIP Stick - 5 ZIP LED
4mm Economy Birch Laser Plywood - 600mm x 400mm
sheet Clear Perspex Sheet (Cast) 4mm x 600mm x 400mm Lipo Battery - 3.7 v; 500mAh
AA Battery pack; 3x 1.5V
Jumper wires
USB C to B Cable
M3 button head screws
M3 hex nuts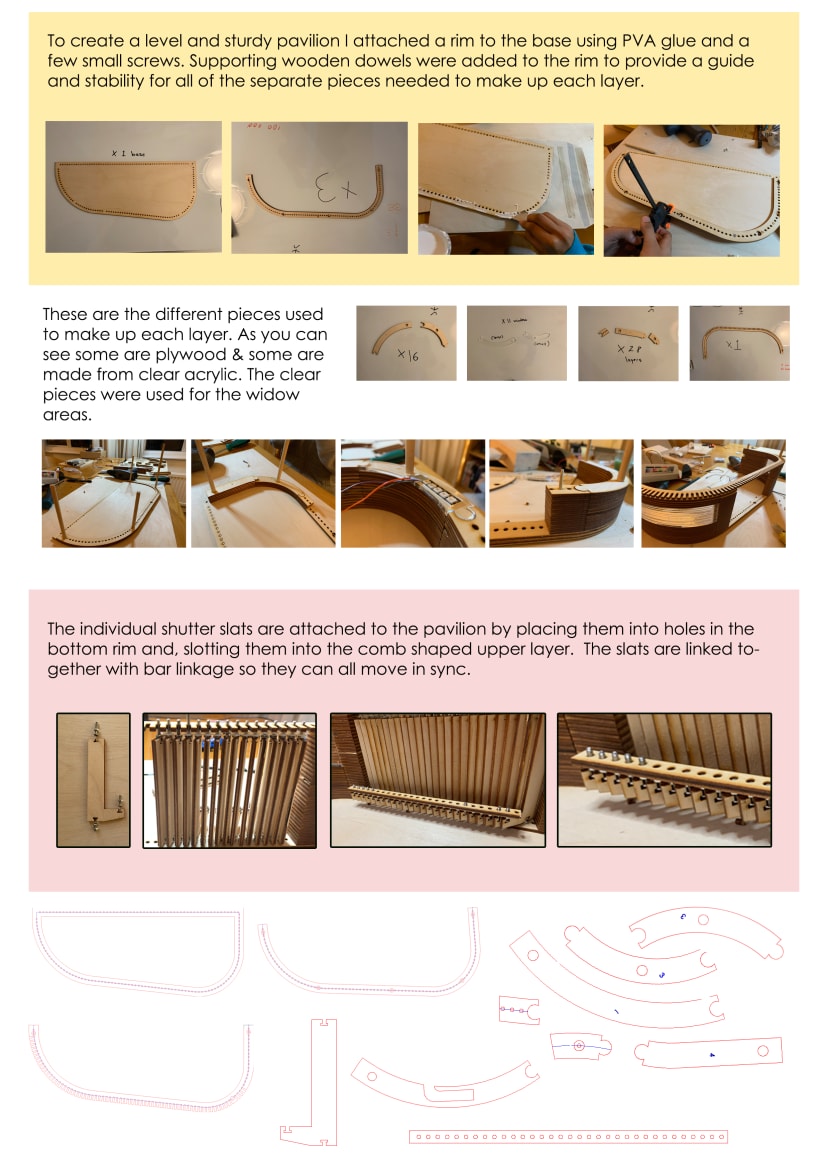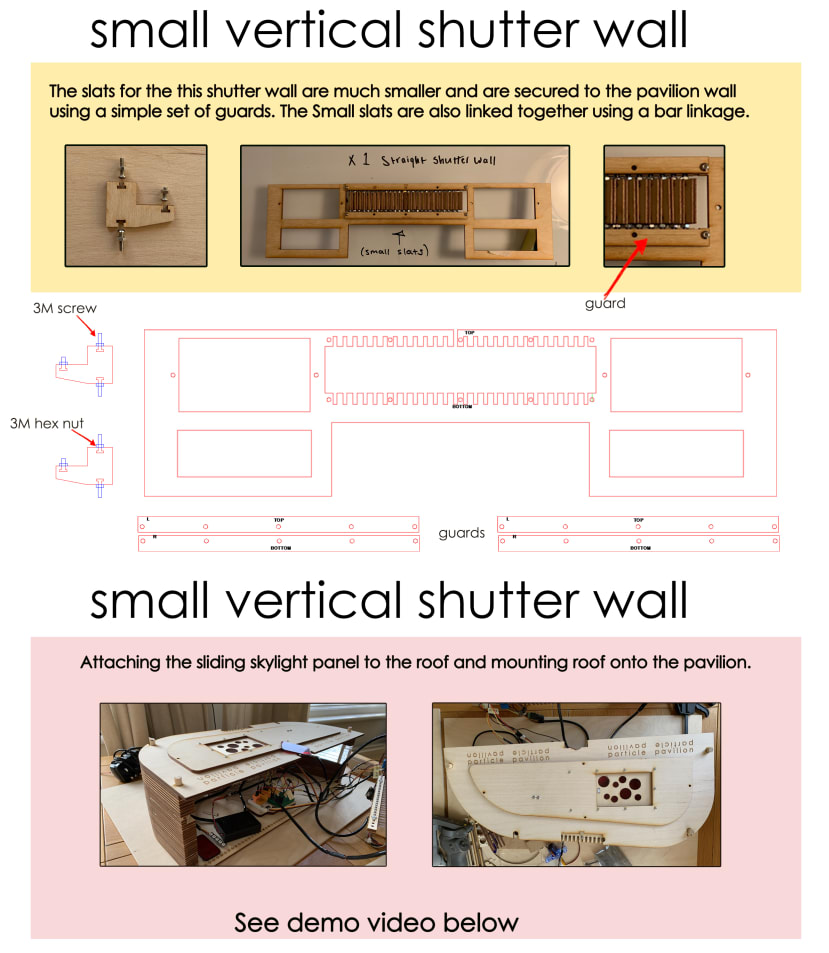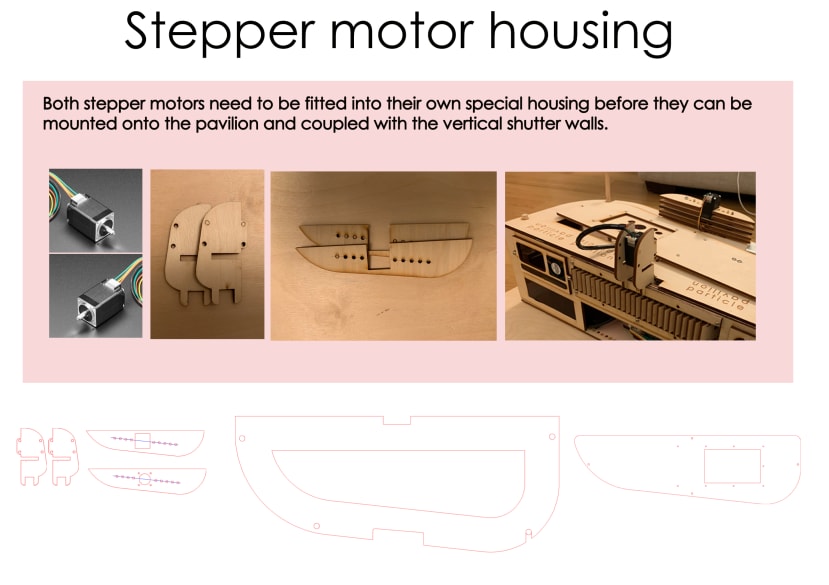 Guided Tour Around My Completed Pop-Up Particle Pavilion!
In one of the videos, you'll able be to see the DesignSpark air quality monitor keeping tabs on the external air quality while the pavilion's internal sensor monitors & then triggers various reactions to co2 levels from inside.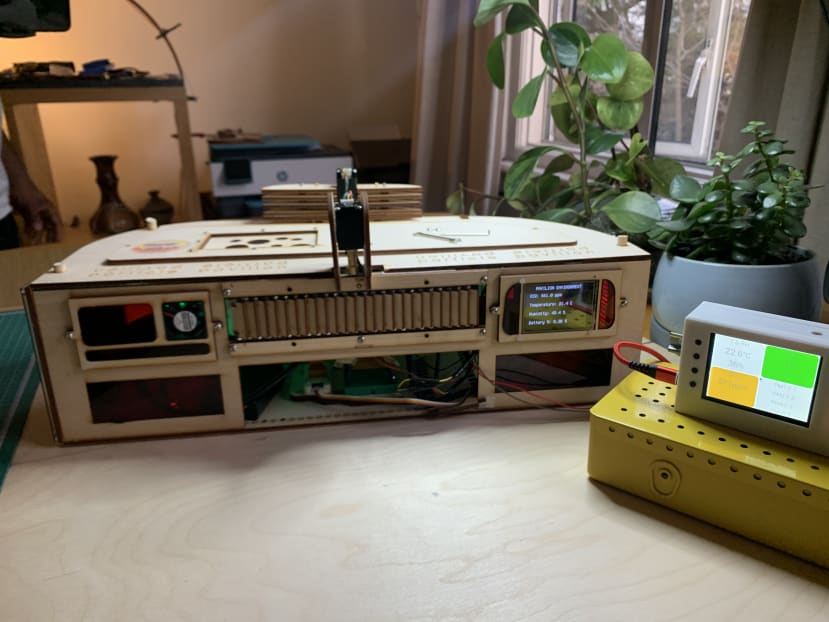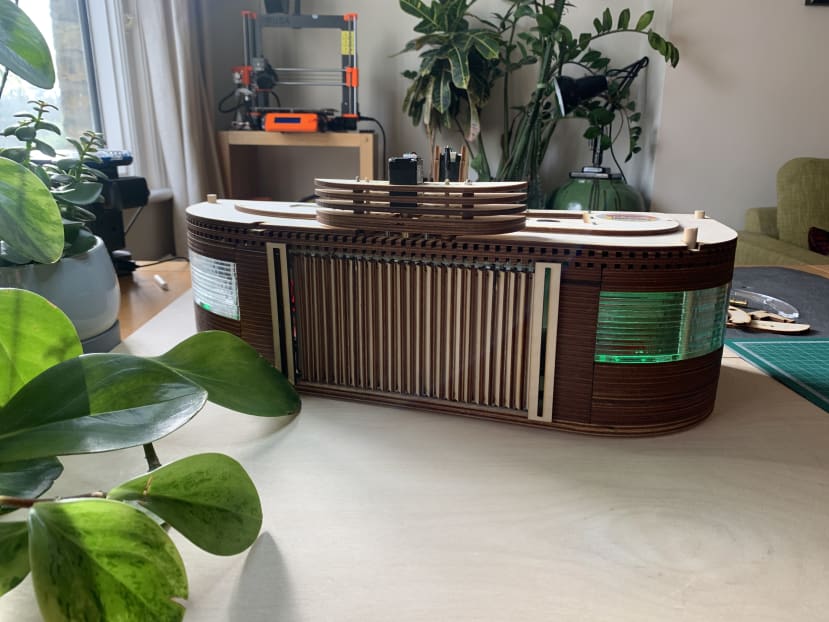 Next - Part 3
In part 3, I will be sharing the following:
The files for all the laser cuts components
The Code
The Data Visualisation on Adafruit Io (IoT)
More detailed wiring diagrams/guidance
My reflections