Dave from

DesignSpark
How do you feel about this article? Help us to provide better content for you.

Dave from

DesignSpark
Thank you! Your feedback has been received.

Dave from

DesignSpark
There was a problem submitting your feedback, please try again later.

Dave from

DesignSpark
What do you think of this article?
Written by Andrew Ellis, Field Application Engineer
Generally, when an automation platform is launched, what you see is what you get. You may get some extra functionality through the engineering platform and some updated hardware through its lifecycle. However, it is still restricted by what was developed at launch.
2 years ago, my colleague Tony Deane, wrote an article about the PLCnext platform and how it was a control platform for the future. And I'm here today to show you how much it has pushed forward in just this short span of time!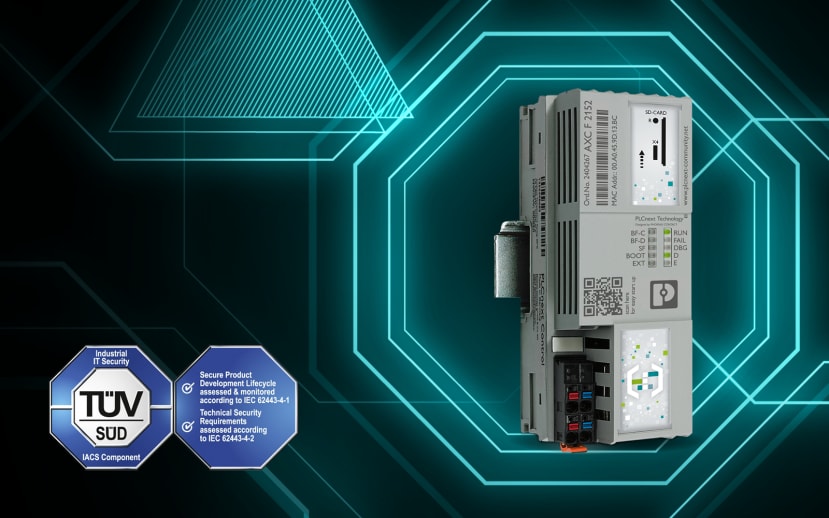 One of the big topics throughout the automation industry over the last few years is security and this is something that we at Phoenix Contact take very seriously. The PLCnext control product family of AXC F 1152, AXC F 2152, and AXC 3152 has been certified in accordance with IEC 62443-4-1 ML 3 Full Process Profile in combination with IEC 62443-4-2. This ensures that while developing PLCnext devices a secure lifecycle can be applied. Users have access to a comprehensive scope of Security Level 2 (SL2) functions by applying the security profile available through the PLCnext store.
Also available in the store and another useful tool to aid with security is the Device and Update Manager Application, available for the EPC1502 / 1522 range of edge devices. This centralised software uses the standard OPC-UA software update model, to manage and update your PLCnext devices. This includes the ability to catalogue devices, manage and automate firmware updates all via a web browser. Keeping a large inventory of devices up to date to keep them secure is now much easier.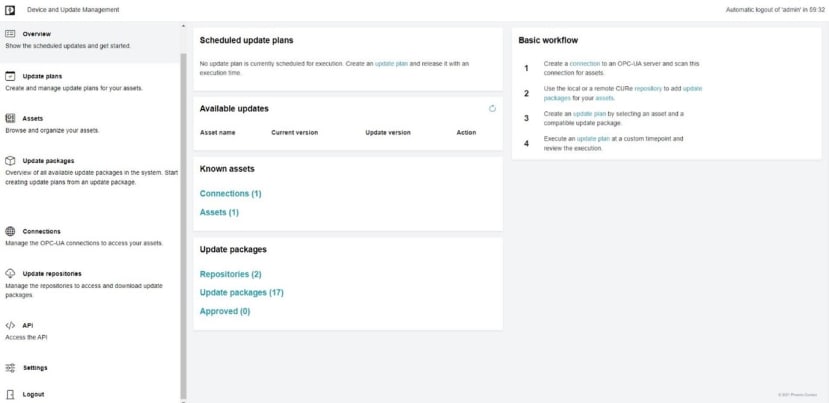 Another trend within automation is the application of Machine Learning within control applications to assist with improving Anomaly detection and Energy efficiency of processes. Control platforms are generally not suited for these sorts of computational tasks and the data must be transferred to another platform such as a local server or even the cloud. This has the effect of adding extra cost, latency and time spent optimising communications.
The ML1000 extension module as part of the PLCnext platform allows Machine Learning directly where the data is generated, on the machine itself. It uses a specialist TPU processor, to efficiently pass data through machine learning model using PLCnext technology to read data from the PLC and then immediately write the results back! The icing on the cake is that Data scientists don't need to learn a new language as it uses Python and standard Machine Learning libraries.
As you can see The PLCnext control platform keeps pushing towards the future. With both its hardware capabilities and software functions expanding, you can be sure that it will meet your customers needs now and in the future. This is only possible through the power and flexibility of PLCnext technology.
For more information feel free to contact Andy at:aellis@phoenixcontact.com