Dave from

DesignSpark
How do you feel about this article? Help us to provide better content for you.

Dave from

DesignSpark
Thank you! Your feedback has been received.

Dave from

DesignSpark
There was a problem submitting your feedback, please try again later.

Dave from

DesignSpark
What do you think of this article?
We love to hear about your projects and designs created with our award winning CAD software, DesignSpark Mechanical, DesignSpark PCB and DesignSpark Electrical. Here we have Allen Brooks from NTElectronics UK, who uses both DesignSpark PCB and DesignSpark Mechanical to produce some great commercial designs for his clients.               
My name is Allen Brooks and I work for NTElectronics UK as a Senior Electronics and Software Engineer, we are based in the North East of the UK near Newcastle-upon-Tyne. As part of my role, I design various types of industrial electronics which incorporate microcontrollers.
Initially, from a design brief, we will provide clients with an outline of how the project objectives will be achieved and an estimate of the design and development cost. If all is well and we are asked to proceed with the design first we decide on the mechanical enclosure, then we design a schematic and then outline the MCU software before proceeding to the PCB layout design using DesignSpark PCB.
Sometimes, the product may require a custom made enclosure, so we design that using DesignSpark Mechanical.  Occasionally a plastic enclosure for the product is needed, using 'STL' files produced by DSM we can provide a 3D printed version of the enclosure for evaluation before the client goes to a full production moulding.
Originally our PCB's designing was done using AutoCAD® with schematics drawn using OrCAD®. This was in the days when PCB design software was in its infancy and full packages were really expensive. Moving on from this software we began using Express PCB but were disillusioned with it as it limited our supplier of boards to Express, and we could not get the Gerber files without paying a fee and building a delay into the process. We moved from Express PCB to Design Spark PCB when it was first introduced by RS components a few years ago.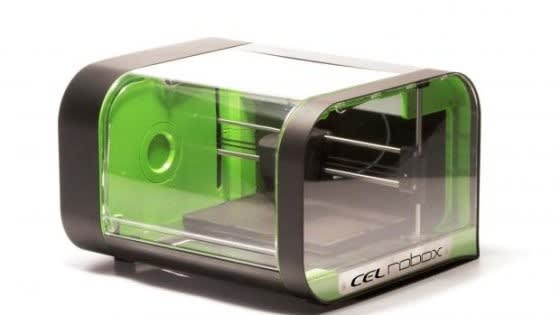 Recently we purchased a Robox 3D printer so that we could design enclosures for our clients' products and the 3D CAD design software we chose to use for our 3D design work was DesignSpark Mechanical. These two software packages are compatible with each other, so you can import PCB models into DSM when designing enclosures and so forth.
Like all software, DS PCB and DS mechanical have to be learned.  Once conquered both pieces of software do have their limitations and "quirks", but all software has similar issues. We have learned to work around or avoid the quirky portions of the software and overall we would give DesignSpark PCB 9 out of 10, losing a point for some of the quirky bits!
There are some excellent well-informed people who contribute to the Forums. When we have an issue we always go to the forum and post a question or two and sure enough, an answer to our query will quickly pop up.  We also like to contribute to the Forum when time allows as a pay-back to help other maybe less experienced users with their design queries.
Some of our Projects designed using DesignSpark PCB and DesignSpark Mechanical.
Pipeline Crawlers
Crawlers are battery powered (120V dc) and drive down the centre of constructed pipelines before automatically positioning an X-ray head under the joining welds. A special film is wrapped around the outside of the pipe joint by an operator who then controls the X-ray exposure over 360 degrees. As the Crawler is inside a steel pipe whose wall thickness can be between 12mm and 36mm thickness, controlling the positioning to within +/-5mm of the weld and then also controlling the X-ray head poses its own electronic challenges. Compass Pipelines manufacture a range of crawlers for use in pipelines from 6-48 inch diameter and their products are used in all parts of the world.
Control panels for Crawlers were designed using DS Mechanical and the PCB's were designed using DesignSpark PCB.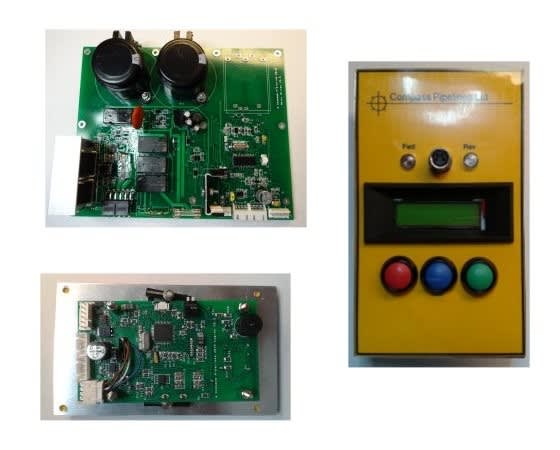 Using DS PCB, we have designed an interesting circular and semi-circular board assembly.  This piece of electronics is used to drive a 150KV panoramic X-ray head that is fitted to some of the Crawlers produced by Compass Pipelines.

Dolls House lighting
This sounds like it should be in the hobby or toy market but my client, Ray Storey Lighting, creates 12th scale dolls house lights for specialist collectors and museums. Some of the lights for the Tudor or Georgian period were lit by candles, so NTElectronics also designed a 6 channel flicker controller that simulates the flickering effect of candles in the light fittings.  The PCB's were designed using DesignSpark PCB.  This product is currently on sale and is used at prestigious exhibitions in both the UK and the USA.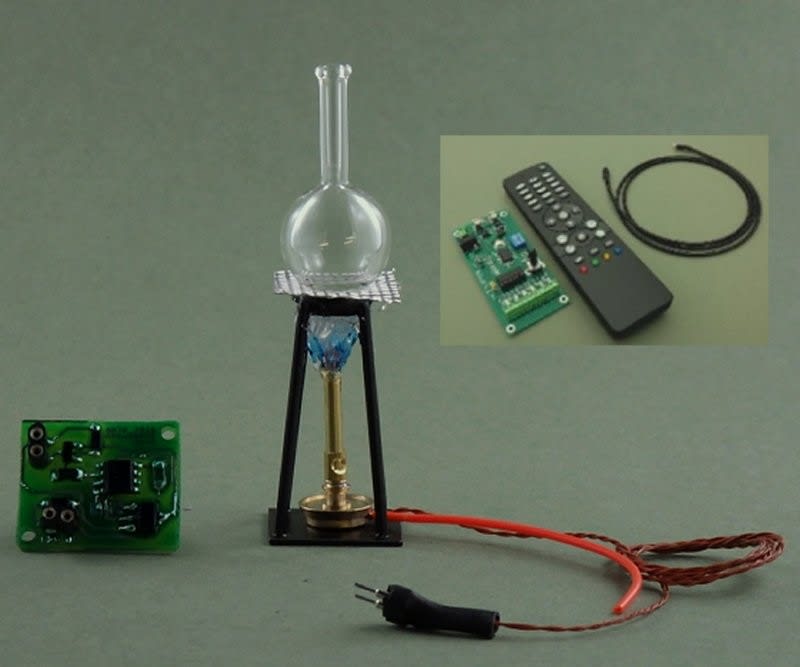 We at NTElectronics use DesignSpark PCB and DesignSpark Mechanical to design most of the products for our clients because they are stable and easy to use CAD packages. The software is always maturing and DesignSpark support has always been excellent.

Thank you Allen and NTElectronics UK for continuing to use DesignSpark Tools and for taking the time to tell us about your applications and projects that you have designed using our software.