Dave from

DesignSpark
How do you feel about this article? Help us to provide better content for you.

Dave from

DesignSpark
Thank you! Your feedback has been received.

Dave from

DesignSpark
There was a problem submitting your feedback, please try again later.

Dave from

DesignSpark
What do you think of this article?
What is Formula Student?
Formula Student is an engineering competition held each year at several locations internationally. In the UK, the Institution of Mechanical Engineers (IMechE) host FSUK at Silverstone in the summer where over 100 student teams from around the world compete in both static and dynamic events with single-seater race cars that they have designed and built.
Being judged on both static and dynamic events means the teams must consider all elements to make the most successful car and score as many points as possible. The 4 static events range from business and cost plans to safety scrutineering and testing whilst the dynamic portion includes 5 events such as sprint and endurance races. It provides a great transition for degree-level students who are keen to get into any aspect of motorsport.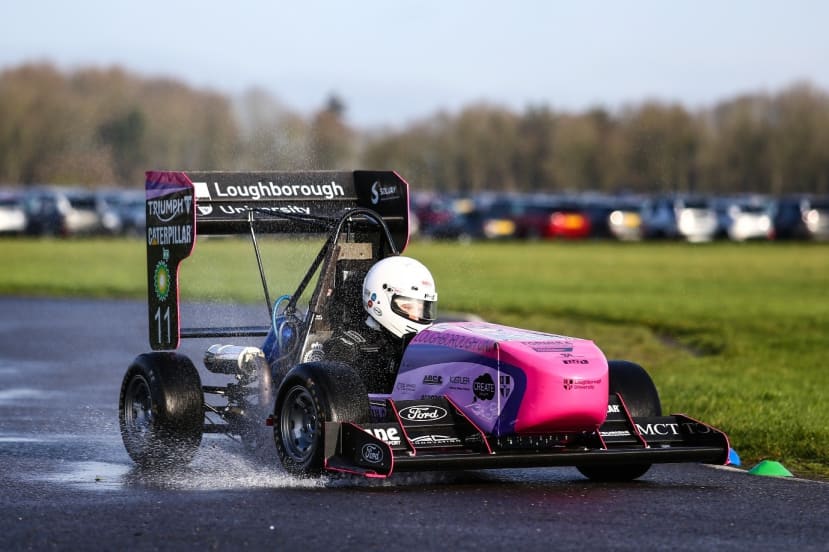 Who are LU Motorsport?
LU Motorsport is a Formula Student team founded in 2003, entirely run by Loughborough University students studying a range of degrees from Automotive Engineering to Business Management, with guidance from academic and technical staff around the university. The university support is essential to our ability to produce a car each year, as well as that of our sponsors who allow us to have the resources to complete the design and build. LU Motorsport is unique as the Formula Student does not form part of a specific degree programme, allowing students of all years and courses to participate, unlike most UK Teams.
We are a very diverse team with every member volunteering to spend their free time outside of their degree, developing the car. We aim to be inclusive – the process to join involves registering an interest at the start of the academic year and then volunteering to get involved in all aspects of the car to learn more about it and how the team is run. There is no entry test, unlike most University teams. This involvement can include manufacturing, CAD-based design work or assisting in chassis build. Team members will then progress to senior team the next year, some selected to be department leaders, where they will continue to develop their skills and the car.
In 2021, due to COVID-19, the team was unable to produce a physical vehicle. However, some of our junior members, with the support of the senior team, were able to enter the Concept Class Competition in FSUK where they placed 9th out of 65 teams. The team worked hard to produce all documentation required for the business and design presentations which were then delivered to the judges in over 6 hours of presenting! This was a great chance to show the junior years the 'statics' portion of the competition and allow them to freedom to develop their presenting skills ahead of the 2022 competition.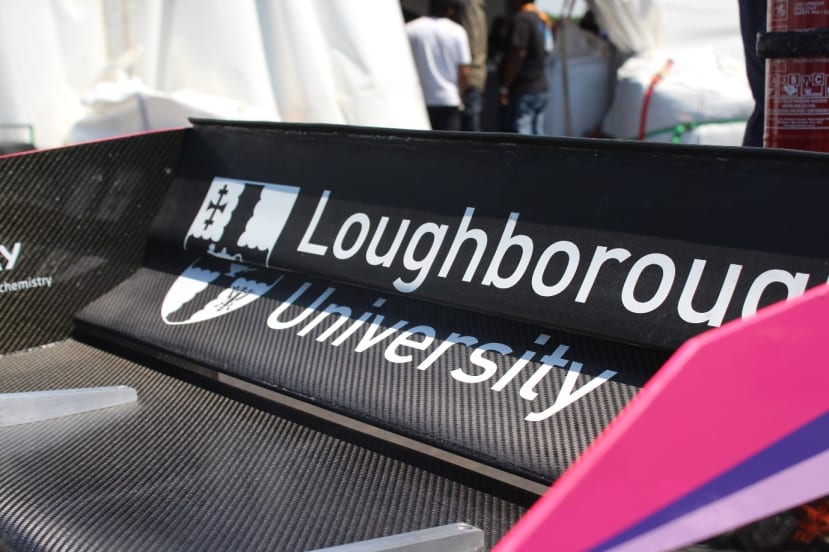 Our Transition to Electric
Up until 2020, we ran an IC car with improving results each year, achieving 4th in 2019. After our most successful year ever, LU Motorsport switched to an electric car, following a similar shift in the automotive industry which allows team members to gain hands-on experience with technologies that will shape the future.
The shift to electric means we are producing fewer emissions when running our car which is a key consideration in the sustainability of our car. Electrical Vehicles are also dynamically more efficient compared to IC engines. They can be optimised to have a better power-to-weight ratio and a wider torque range. One of the driving factors for the switch is not only mimicking what happening on the track with the introduction of Formula E but also the potential advantages they bring to the competition. An electrical powertrain delivers the maximum torque over a wide range of speeds hence there is potential to eliminate the need for a gearbox and clutch. This can massively simplify the drivetrain which produces a car with a faster acceleration rate, which is great for the acceleration event. The car is also easier to drive, which is ideal for all dynamic events. We identified plenty of reasons to switch to an electric car and have been working to implement all the potential improvements that are available.
We have spent the last two years, between lockdowns, designing and building a simple, single motor car to maintain the reliability and performance of the previous year's car without overcomplicating the switch. With the change to electric comes a new load of challenges and a totally different set of safety guidelines to meet. The rules for each Formula Student competition can change each year. The team is required to build a new car every year, ensuring each one is compliant with the most up-to-date rules.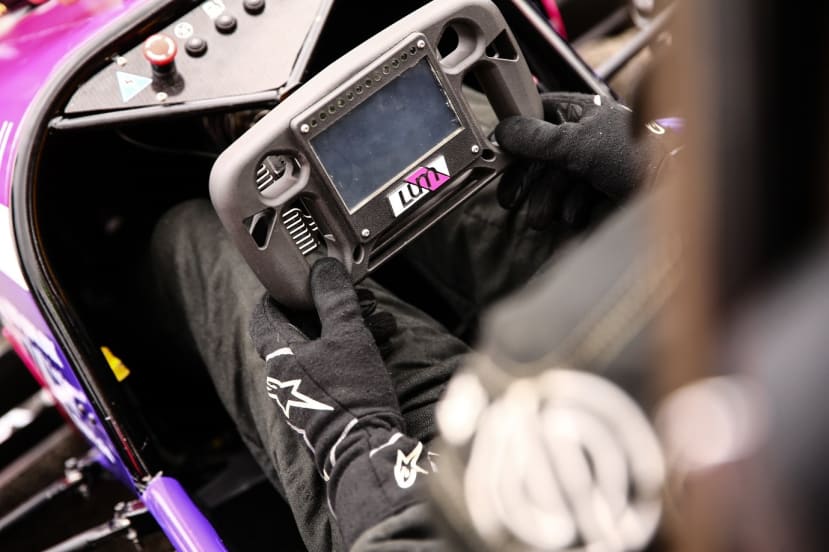 Where You Will See Us This Year
Our first competition will be in FSUK around Silverstone between 6th-10th July 2022 where we will be racing our car for the first time at this circuit since going electric.
As one of only two UK teams that qualified for Formula Student Germany this year, we will be racing in Hockenheim over the week of 15th-21st August 2022, we are very excited to see how our new car will perform, the development of which you can keep up to date with on our social media below.
Instagram: @lumotorsport
Twitter: @lumotorsport
Facebook: LUMotorsport
LinkedIn: LU Motorsport