Magicbean
I am using a bit of software that creates STEP files. I want to cut out some mounting holes in this object but by default in DSM, the file is read-only.
I do have a convoluted way of exporting and re-importing via other software which ends up giving me a file with surfaces that I can pull, move etc. I don't seem to be able to cut a hole in a surface.
As an example, one 'surface' might be like this: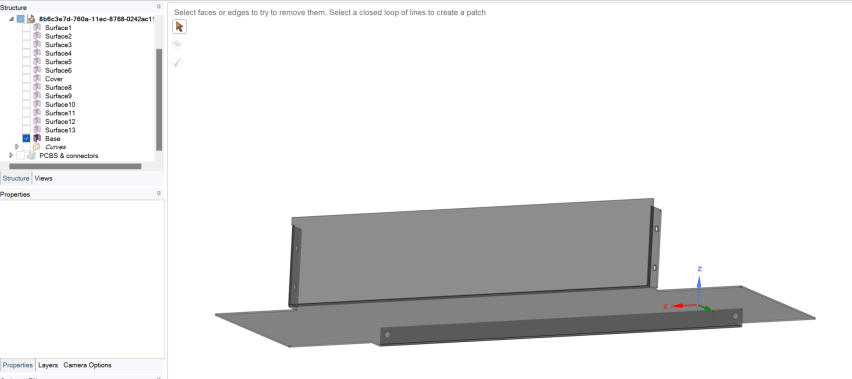 I have tried using the 'fill' tool and the 'combine' tool - I can't get either of these to help.
If I pull the bottom surface of this base 'surface', it makes a solid  I can cut a hole in but that doesn't help much.
So
1) Can I convert a surface to a solid?
2) If I buy the DSM Exchange module, STEP files should be imported as not read-only. Would a STEP file still be imported as surfaces? or solids? Would this help in ending up with a STEP file that I can cut mounting holes in?
Many thanks.