Dave from

DesignSpark
How do you feel about this article? Help us to provide better content for you.

Dave from

DesignSpark
Thank you! Your feedback has been received.

Dave from

DesignSpark
There was a problem submitting your feedback, please try again later.

Dave from

DesignSpark
What do you think of this article?
As industrial IoT expands and the need to connect to remote equipment increases, starting a cellular solution project is potentially a big distraction, if it's not part of the core business. To avoid lengthy development periods developing code and then wondering if the product can provide a reliable connection, why not look to Siretta's "plug and play" solution?
This is a combination of Siretta's intelligent SL500 modems and the SirettaLINK Management Portal. The SL500 modems are available in LTE CAT 1LTE (219-8154) CAT M/NB-IoT (219-8155) models, ideal for most industrial IoT applications, and use an embedded STM32F405 ARM® Cortex® M4 core processor to implement advanced functionality.
In conjunction with the SirettaLINK Management Portal, this provides:
A "plug-n-play" solution
Connection reliability for remote equipment to a central resource
Cloud communication
Automatic configuration for the active network
Online device management and control
Real-time graphical reporting and connection status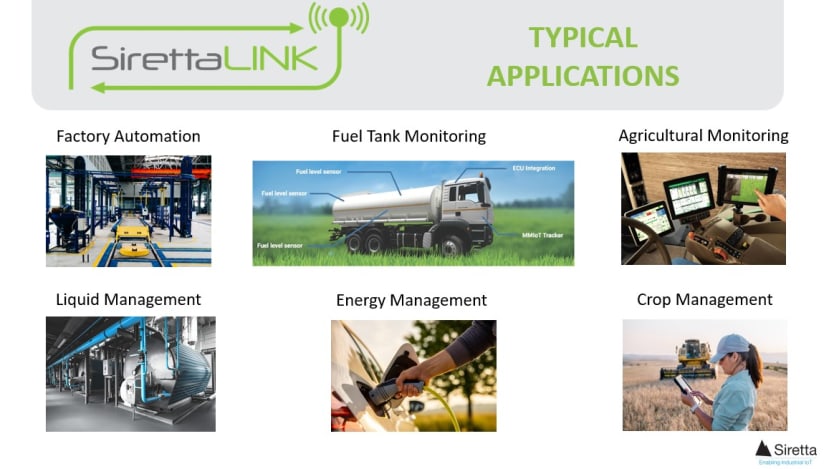 If this is the solution to take the headaches away, why not take a look at the SirettaLINK Informational Video below. The video will give you an overview of how the SirettaLINK solution could help you and your application.