Dave from

DesignSpark
How do you feel about this article? Help us to provide better content for you.

Dave from

DesignSpark
Thank you! Your feedback has been received.

Dave from

DesignSpark
There was a problem submitting your feedback, please try again later.

Dave from

DesignSpark
What do you think of this article?
Over the past couple of years a French company, Plume Labs, has been busy, working in partnership with world-class environmental researchers such as CNRS-LISA (also based in France), and the Imperial College London, to construct an innovative and very comprehensive personal air quality tracking monitor. Known as the 'Flow', this unique wearable is the first smart mobile air quality tracker designed to help you monitor and lower your exposure to air borne pollutants both indoors and outdoors.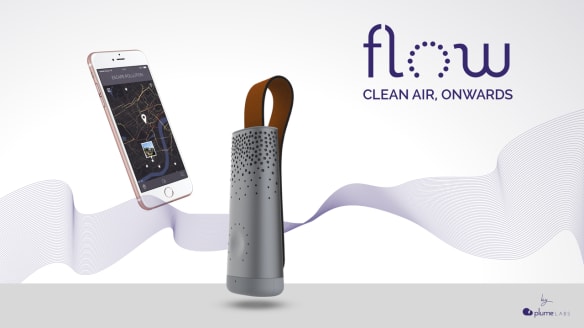 You can operate the device simply by touching the capacitive touch button and a series of LEDs will tell you the air status or utilise the IOS and Android compatible companion app the Plume Air report. Used in tandem with the purpose built app, you can build an interactive real-time map of areas in your city where air quality and pollution is a problem, helping you breathe better quality air as well as map areas of your city that are both pollution free and those which are not. The Plume Air Report app has thousands of users already who benefit from regular pollution updates and warnings concerning their cities, the Flow device and its users will feed data this app via the Plume Air Cloud, keeping it precise and truly real time.
Interactive Pollution Mapping
As more and more people utilise the Flow air monitoring device, the information they provide goes to help build the interactive map found on the Plume app, making it a community run system. This same system can give air quality forecasts, based on previous readings you and the community have provided, helping everyone navigate their cities using the less harmful route, from a pollution based perspective.
The Flow air quality monitor can detect a number of air borne pollutants; Particulate Matter (PM2.5), ozone, nitrogen dioxide, volatile organic compounds (VOCs), along with the temperature and relative humidity in your present location. The Flow is easily clipped to your belt, your bike, your bag, anywhere really, actively monitoring the air quality as you go about your daily business. In the digital-background, the Flow device feeds live data to the Plume app using Bluetooth Low Energy, which is a wireless personal area network designed by the Bluetooth Special Interest Group, for applications in the healthcare, fitness, security and home entertainment industries.
The personal cost of air pollution
Air pollution caused by car exhaust emissions is said to be responsible for more deaths in America each year than as a result of traffic accidents, according to an MIT study from 2013, other studies from around the world support a similar view. Plume Labs are hoping that their invention will help people take control of their own environmental health, which can only be of a benefit, particularly for those people who live in congested cities which are known to suffer from high levels of pollution.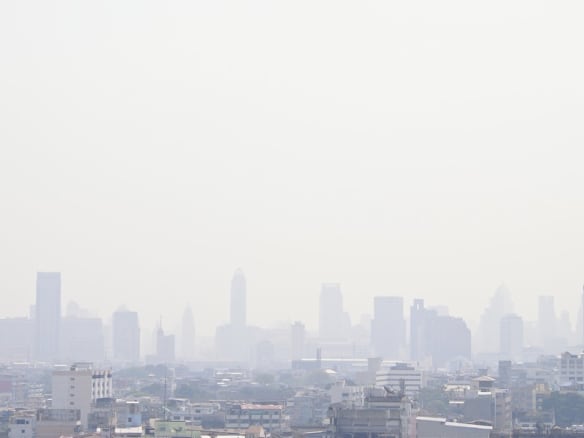 The Flow device is currently capable of providing real-time air level quality forecasts in more than 60 countries and 700 cities across the globe, with more to follow. Plume Labs appear to be on the cusp of a global movement, bringing awareness of the health issues associated with air borne pollutants in our cities and towns so we can make educated decisions about the air we breathe. Taking personal responsibility for our own health is, for many people, an afterthought, the Flow air monitor certainly seems that it will help make great headway in that regard, everyone needs to breathe, so why not do that in as healthy as way as possible?