Dave from

DesignSpark
How do you feel about this article? Help us to provide better content for you.

Dave from

DesignSpark
Thank you! Your feedback has been received.

Dave from

DesignSpark
There was a problem submitting your feedback, please try again later.

Dave from

DesignSpark
What do you think of this article?
We caught up with Chris Bellamy, winner of the BEEA (British Engineering Excellence Awards) Young Design Engineer of the Year Award 2016, which is sponsored by RS, to find out what he's been up to in the months following the award.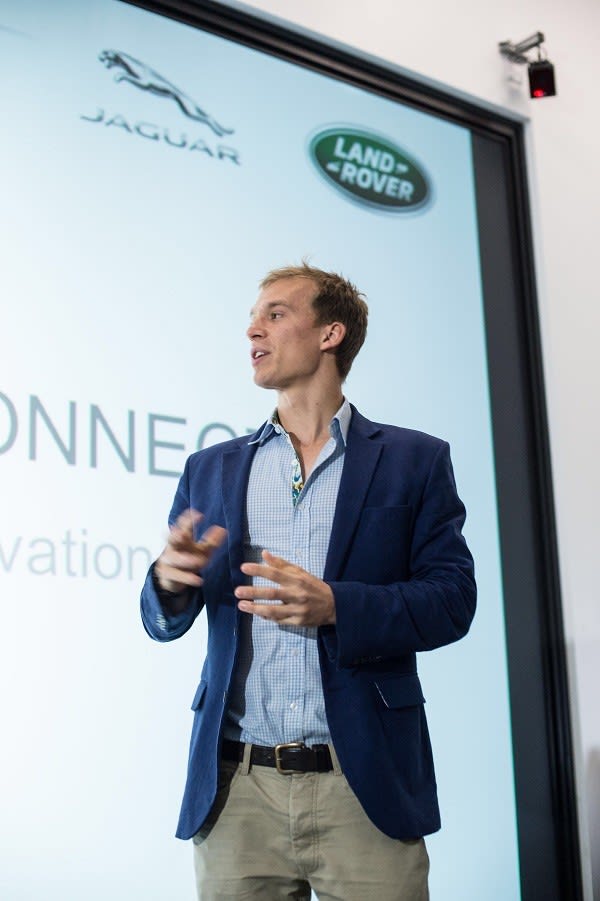 I wanted to let you know what a launch pad your award gave me, and how it's pushing me on to bigger, more exciting things...
The last time we spoke, Chris had taken a break from Jaguar Land Rover to explore the world while working remotely as an engineering consultant.
Following a few months of living his dream, climbing, running and travelling North America whilst consulting remotely for outdoors equipment manufacturers, Chris was approached by Wiivv Wearables Inc and it was an opportunity he could not resist.
So, he traded in his running shoes in exchange for some custom-fit sandals and the role of Senior Product and Manufacturing Engineer at Wiivv. Chris now works in a completely new industry with revolutionary and very new technologies, offering him a potent mix of 3D printing, mass customisation and wearable technology to get stuck into.
We seem to be making a real impact on the lives of our customers which is very heart-warming...
Wiivv Wearables Inc launched on Kickstarter last year with its Custom Fit 3D Printed Insoles, which became the most funded 3D-printed good on Kickstarter.
Now it has a new Kickstarter campaign to produce the world's first custom fit sandals for offering personalised comfort. The company has an award-winning app that allows you to digitally map your feet from your smartphone and buy customised flip flops. You can find out more about them in the video and links below, but a quick warning before you check it out, you are probably going to end up really wanting a pair!
If you didn't heed the warning and still want a pair, you can support Chris and the Wiivv team's project and become one of the first people to own your very own custom-fit flip flops by pledging here.
We'll bring you a further update from Chris later in the year...