Dave from

DesignSpark
How do you feel about this article? Help us to provide better content for you.

Dave from

DesignSpark
Thank you! Your feedback has been received.

Dave from

DesignSpark
There was a problem submitting your feedback, please try again later.

Dave from

DesignSpark
What do you think of this article?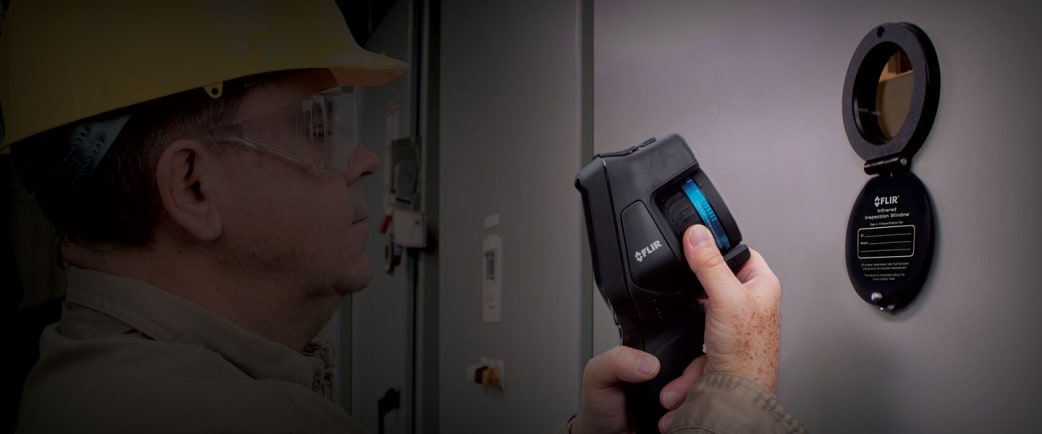 The advantages of thermal cameras are well known for use in preventative maintenance, they locate and identify mechanical or electrical problems before they cause system failure or downtime. Another key factor is that by using a thermal camera it is a non-contact measurement, meaning inspection can be carried out at safe distances. However, this is not always the case as many energized systems have barriers (panels or cabinets) which are also for safety but restricts thermal inspection.
The solution to this is to fit a FLIR IR Window within the panel or cabinet, as the following video illustrates:
The benefits of using a FLIR IR Window are:
Inspection of energised systems can be carried out with lower risk to the user.
Without the window, inspection would take a lot more time and cost, there could be the need for full personal protection and safety procedures to be carried out.
Typical cabinet inspection windows don't allow for transmission of thermal energy, but FLIR's broadband crystal allows cameras to capture crisp visible and thermal images without distortions.
PIRma-Lock™ locknut technology allows for the window to be installed quickly and securely and uses the same standard punch tools as conduit connections.
Safety certified and compliant with NFPA 70E requirements.
The following video demonstrates how easy it is to install and use a FLIR IR window:
The IR windows are available in three sizes: