Dave from

DesignSpark
How do you feel about this article? Help us to provide better content for you.

Dave from

DesignSpark
Thank you! Your feedback has been received.

Dave from

DesignSpark
There was a problem submitting your feedback, please try again later.

Dave from

DesignSpark
What do you think of this article?
The pandemic has restricted us all in many ways. It has also opened up some opportunities. So what am I most excited about?
I feel that the first few days of lockdown pushed the adoption of "remote working" technologies forward thirty years or so. It is now accepted that we can have online conference calls, collaborative working, and the acceptance that work doesn't have to fit into a nine to five day.
It has also opened a lot of people's eyes to the fact that "normal", at times, wasn't very nice. Long commutes, being seen to be in the office and being stuck working where the work is – rather than working anywhere.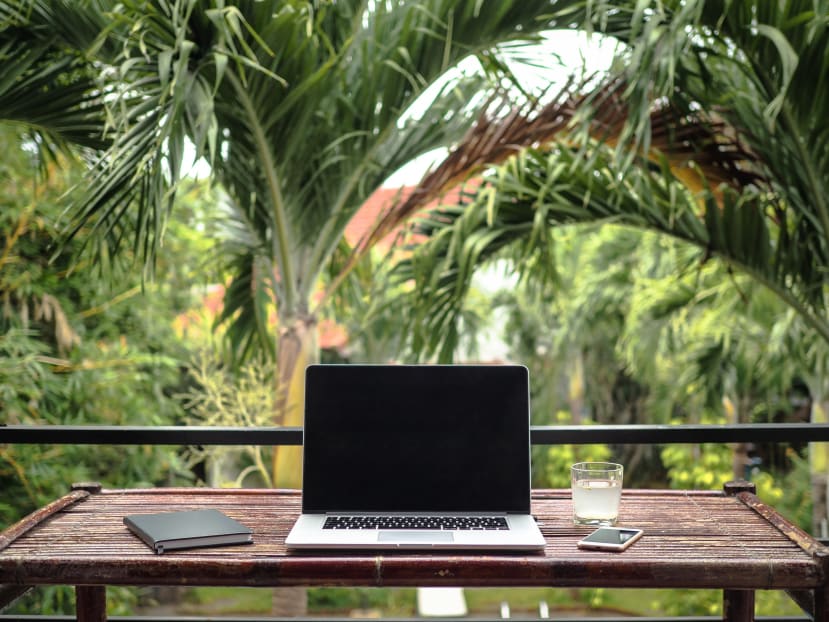 Engineers are fortunate in that many of their skills are knowledge-based – a lot of what we do does not need to be "hands-on" in a factory. Designing, and even making prototypes can sometimes be done at home, or in local maker spaces, or even libraries.
Once the restrictions on travel are lifted, global working will become more acceptable.
The term that has seeped into my consciousness for this is "Digital Nomad". Take your laptop, and work from anywhere. I think more companies will accept this and more people will take advantage of it. We may even eventually become one global community!
As a previous member of the caravan and camping club (with a VW T4 Westfalia camper), I am most excited about an idea by Kibbo in the USA. It's a network of upgraded trailer parks with wifi, a gym, and recreational facilities for congregating -– plus also groceries, across the western USA. You can also rent a Sprinter Camper van from them. I may have put my own spin on this – as I am imagining a campsite specifically for geeks – such as a more permanent EMF camp or SHA. 

One of the problems I always had about travelling abroad, is that I always take my work with me – answering emails while on holiday is not unusual for many of us. Estonia has quite rightly pointed out that "Digital nomads and remote workers have long faced ambiguity when working while they travel, often skirting the law by working while visiting a country with a tourist visa." – if you are on holiday and doing some work based back home, should you be on a work visa? This has often confused me.
To take away that ambiguity, Estonia is now offering a "Digital Nomad Visa" that allows remote workers to live in Estonia and legally work for their employer or their own company registered abroad.
Various other countries have realised the potential of these digital nomads – they will still need to buy food, find entertainment, and stay somewhere – just like tourists. But unlike tourists, they could do this for a longer duration. And if they have a visa to do this all legally, they are also less likely to just "pass-through" their country and hopefully stay and stimulate the economy even more.
Countries that have been hit badly by the pandemic, as they relied heavily on the tourist trade, have been early adopters of this "one-year work visa".
Bermuda is offering a "Work from Bermuda" visa. The premier of Bermuda, E. David Burt, JP, MP, says "On behalf of the Government and people of Bermuda, I look forward to welcoming remote workers, self-employed digital nomads, and university students engaged in remote learning to our shores."
The Prime Minister of Barbados, Mia Amor Mottley, Q.C., M.P says its new 12 month Barbados Welcome Stamp is "a visa that allows you to relocate and work from one of the world's most beloved tourism destinations." 
The small country of Georgia, a former member of the Soviet Republic, located on the boundary of Asia and Europe is also looking to offer freelancers and self-employed foreigners the opportunity to work from there. The Economy Minister of Georgia Natia Turnava announced a new project that will encourage international citizens to work from Georgia remotely.  
According to a Forbes report, it's also possible to get 6-month+ visas for Jamaica, Mexico, and Albania if you're from the USA. I have not yet looked into the possibilities of those countries from the UK – nor the possibilities of being a digital nomad in Europe post-Brexit.
To find out a bit more about being a digital nomad, I spoke with Alex Lennon (twitter.com/embedded_iot) – who has already spent time in France and Croatia, and is now looking to move to Barbados for a while.
I like how he says he wants to "suck the marrow from the bone of life". I really do think I may take this opportunity. But to which country?