Dave from

DesignSpark
How do you feel about this article? Help us to provide better content for you.

Dave from

DesignSpark
Thank you! Your feedback has been received.

Dave from

DesignSpark
There was a problem submitting your feedback, please try again later.

Dave from

DesignSpark
What do you think of this article?
In this edition of Ask the Expert, we were joined by Omron's David Breckell a Panel Solutions Specialist to discuss condition monitoring. There are many areas within industries that rely on condition monitoring to ensure that plant and machine downtime are mitigated. Here we find out more about the difference between Preventative and Predicative Maintenance and also discover how Omron products allow users to retrofit modern solutions for condition monitoring.
Using condition monitoring effectively allows for robust Predictive Maintenance strategies to be deployed. In this episode, we pick up on two areas of focus with David, first we cover the workhorse of many industries, the motor and then something that can often be overlooked, the control panel, where we discover Omron's 24/7 solution for monitoring.
The K6CM motor protection units.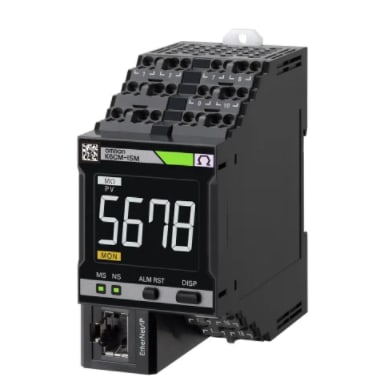 Thermal condition monitoring devices K6PM-TH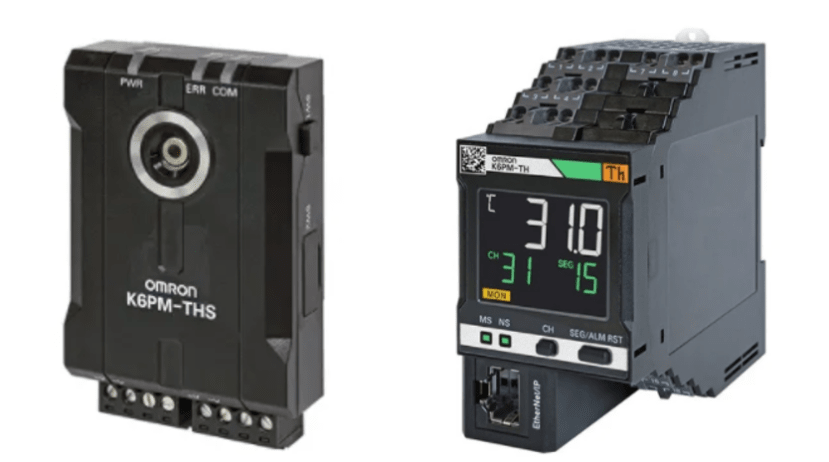 | Model Number | Description | RS Stock number |
| --- | --- | --- |
| K6PM-THS3232 | IR Panel Sensor | RS (215-4030) |
| K6PM-THMD-EIP | Panel Controller | RS (215-4029) |
The S8VK-X Switch mode power supply is a small power supply with communication abilities. The space-saving design allows you to mount power supplies side by side replacing standard power supplies.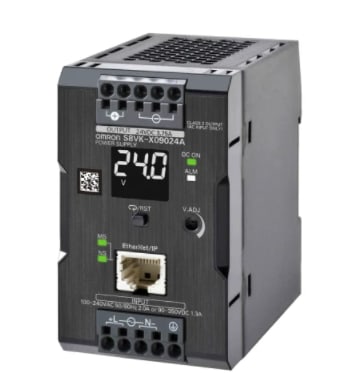 | Power rating | Output voltage | Output current | Max Boost Current | Indication monitor | Model number | RS stock number |
| --- | --- | --- | --- | --- | --- | --- |
| 90W | 24V | 3.75A | ---- | Yes | S8VK-X09024A-EIP | (174-5844) |
| 120W | 24V | 5A | 6A | Yes | S8VK-X12024A-EIP | (174-5845) |
| 240W | 24V | 10A | 15A | Yes | S8VK-X24024A-EIP | (174-5837) |
| 480W | 24V | 20A | 30A | Yes | S8VK-X48024A-EIP | (174-5840) |
| 30W | 5V | 5A *1 | 6A | No | S8VK-X03005-EIP | (174-5841) |
| 60W | 12V | 4.5A *2 | 5.4A | No | S8VK-X06012-EIP | (174-5846) |
| 60W | 24V | 2.5A | 3A | No | S8VK-X06024-EIP | (174-5838) |
| 90W | 24V | 3.75A | ---- | No | S8VK-X09024-EIP | (174-5842) |
| 120W | 24V | 5A | 6A | No | S8VK-X12024-EIP | (174-5839) |
| 240W | 24V | 10A | 15A | No | S8VK-X24024-EIP | (174-5843) |
| 480W | 24V | 20A | 30A | No | S8VK-X48024-EIP | (174-5836) |
Input voltage 100 to 240 VAC (allowable range 85 to 264 VAC, 90 to 350 VDC).
*1. Output power is 25 W at rated output current.
*2. Output power is 54 W at rated output current