Dave from

DesignSpark
How do you feel about this article? Help us to provide better content for you.

Dave from

DesignSpark
Thank you! Your feedback has been received.

Dave from

DesignSpark
There was a problem submitting your feedback, please try again later.

Dave from

DesignSpark
What do you think of this article?
Using a tool to assess the strength, quality, and dependability of cellular signals, such as one of Siretta's SNYPER signal strength analysers, is likely if you install or maintain cellular communications equipment.
How do you control the storage of cellular surveys as they accumulate?
It won't take long if you often conduct surveys to compile a list of them that might need to be saved somewhere other than merely on your portable device.
A crucial aspect of the Graphyte models is their capacity to store 50+ single-cycle surveys in their memory, as opposed to a predetermined number of automatically repeated surveys. This capability is included in both the SNYPER-LTE+ Spectrum (246-5666) and SNYPER-LTE Graphyte (238-9553) .
In order to gain a sense of the cellular capabilities and environment around you, it may be necessary to conduct a cellular survey and be able to map each base-station discovered into a display. Wouldn't it also be fantastic if that map could display several identification traits or metrics for each base-station dispersed over the examined terrain? Another need would be to conduct surveys from a set location while making frequent trips to the same region. It would be helpful in this situation to be able to contrast the findings of the most recent poll with those from one conducted a few weeks or months earlier.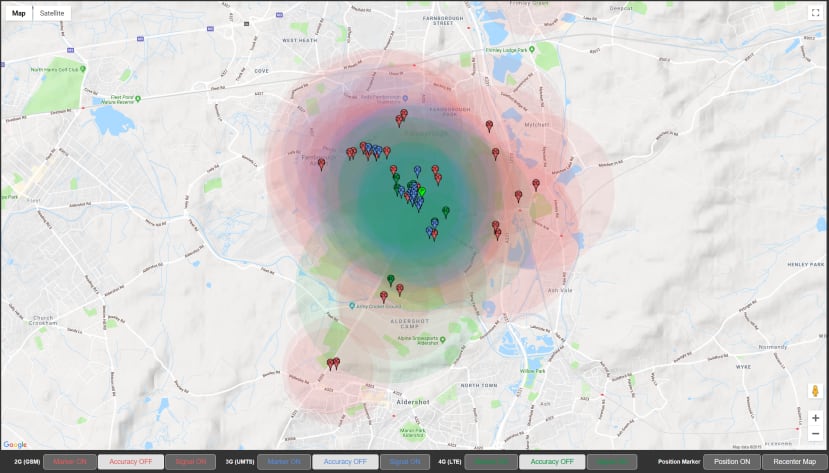 CloudSURVEY, enables you to choose the best cellular networks while taking into account base-station location, network population, average signal strength, and network technology.
*CloudSURVEY is a subscription-based service.
For the CloudSURVEY User Manual, please click here.
Alternatively to find out how the CloudSURVEY can help you with your cellular surveys, take a look at our NEW Informational Video: