Dave from

DesignSpark
How do you feel about this article? Help us to provide better content for you.

Dave from

DesignSpark
Thank you! Your feedback has been received.

Dave from

DesignSpark
There was a problem submitting your feedback, please try again later.

Dave from

DesignSpark
What do you think of this article?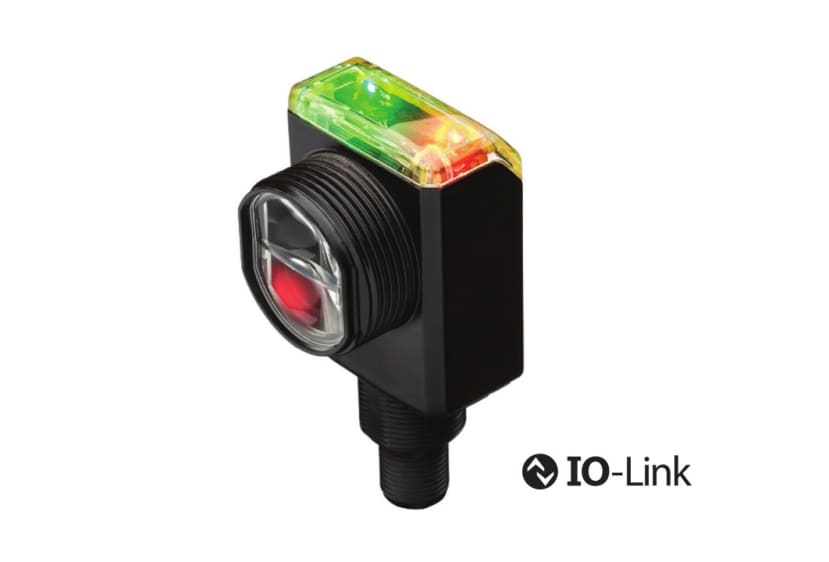 High-power, mid-size solution boasts IO-Link support for smarter sensing, reduced downtime and faster machine commissioning, and is suited to a wide range of applications.
Photoelectric sensors are a mainstay of industrial automation and can be found in many critical applications. Hence while they may be relatively simple when compared with more advanced sensor types, high reliability and ease of serviceability are frequently of paramount importance.
The 42AF RightSight M30 family of sensors are packaged in a mid-sized right-angle rugged IP67/IP69k housing and there are fourteen models in total, featuring different sensing modes and distances, plus output functions and types. The sensors also integrate IO-Link technology, which makes them more powerful, easier to deploy, confirm correct operation and maintain in the field.
Features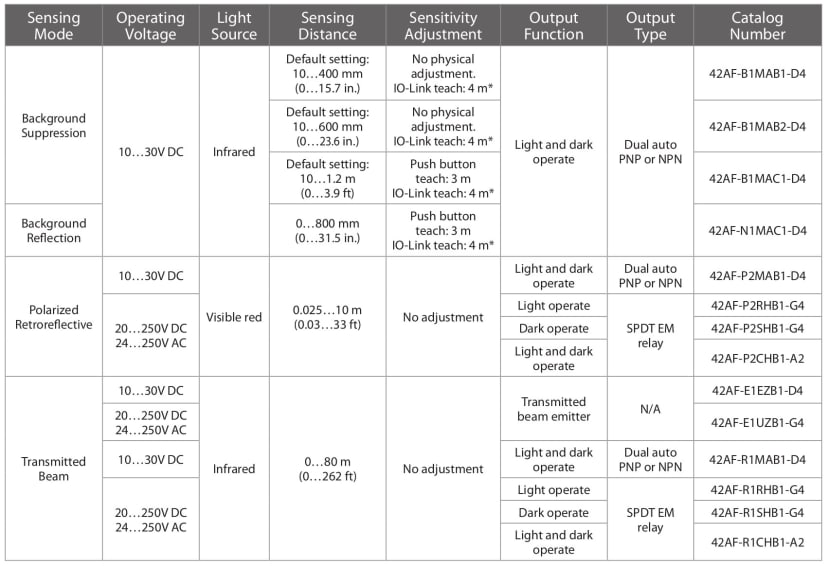 42AF RightSight M30 is available in easy-to-apply adjustment-free models and teachable versions that adjust sensitivity and output configuration at the push of a button. Models are available which feature background suppression or reflection sensing modes, along with polarised retro-reflective and transmitted beam. Depending upon the particular model, sensing distances of 10mm to 80m are possible. Some models support both light and dark operate output functions, while others support either light or dark operate, with two that provide transmitted beam emitter output function.
Just under half of the 42AF RightSight M30 family may be used with supply voltages of between 10-30V DC, while the other eight models have a much wider operating voltage range of 20-250V DC or 24-250V AC. The former feature a dual auto PNP or NPN output type, while those which may be operated with much higher voltages have an output type of SPDT EM relay.
IO-Link Features
IO-Link system architecture.
The 42AF RightSight M30 IO-Link features and benefits include:
Triggered (output status): indicates when the target is detected
Margin Low Alarm: indicates when the target signal is marginal and about to fail
Proximity Alarm: indicates if there is a target in the background that may be in close proximity to the threshold
Signal Strength: provides the raw signal strength value reflected by the target (diffuse) or the reflector (retro)
Location Indication: helps distinguish sensors in applications where you may need to identify in a large machine
Alignment Mode: helps sensor alignment in diffuse and polarised retroreflective applications
Internal Temperature: provides the sensor's internal temperature which helps you determine if the sensor is operating close to its minimum and maximum temperature range
Counter: counts the amount of times the target has been detected
Adjustable Response Time: allows operator to change the response time for longer range on background suppression and background reflection models (Time of Flight)
Timer: indicates the amount of time the output was present or absent to help determine the how fast your system is operating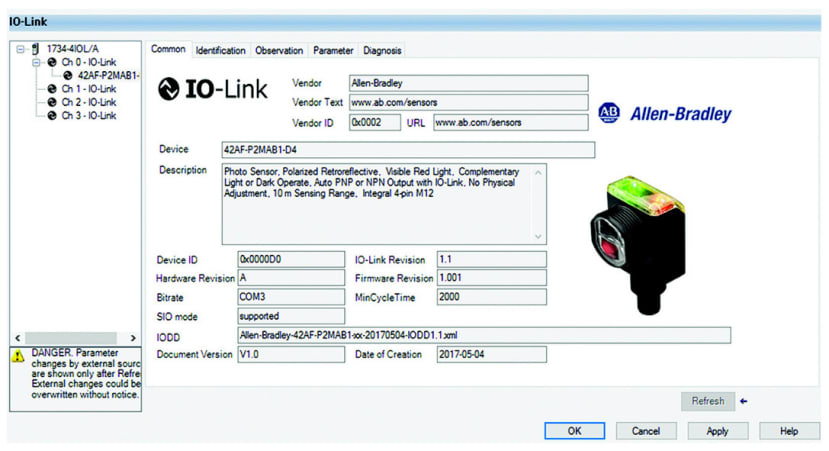 IO-Link add-on profile.
Integration via IO-Link allows more advanced applications to be developed, which can benefit from access to signal strength, along with counter and timer data, in addition to triggered output status. Meanwhile, margin low and proximity alarms, as well as signal strength, can be used to enable preventative maintenance, thereby minimising downtime. Should a sensor become damaged or otherwise in need of replacement, servicing is made both faster and less error-prone thanks to features such as location indication and the ability to download settings to the new sensor.
Key Applications
Their high-power LED light source means that 42AF RightSight M30 photoelectric sensors are particularly well suited to applications which involve conveying goods and material handling, where large sensing ranges are typical and a significant amount of dust may be present. In logistics and warehousing applications they are able to cover large distances, looking into shelves and racking. Installation is meanwhile simplified due to an M18 or M30 mounting.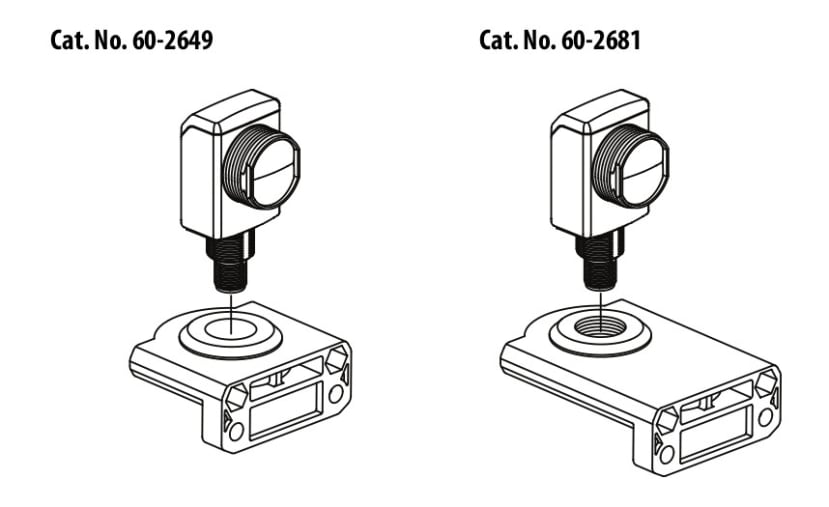 18mm swivel/tilt mounting bracket.
IO-Link may be used to remotely monitor margin indication and signal strength data, making it possible to provide real-time alerting for potential issues arising from excessive dust and mechanical changes. In addition to which sensor diagnostics can be accessed, such as error count, device status, operating time and temperature. Commissioning may also be expedited in logistics — and similar applications with many devices — by simply copying and pasting parameters into multiple sensors. Thereby saving engineering time and cost, while reducing machine start-up time.