Dave from

DesignSpark
How do you feel about this article? Help us to provide better content for you.

Dave from

DesignSpark
Thank you! Your feedback has been received.

Dave from

DesignSpark
There was a problem submitting your feedback, please try again later.

Dave from

DesignSpark
What do you think of this article?
Videos and pictures in first attempts at casting latex (Photos and effort by Polly and Chris with advice from Annabelle - compiled by Lucy Rogers). This is the dragon that the e-cig remote control was made for.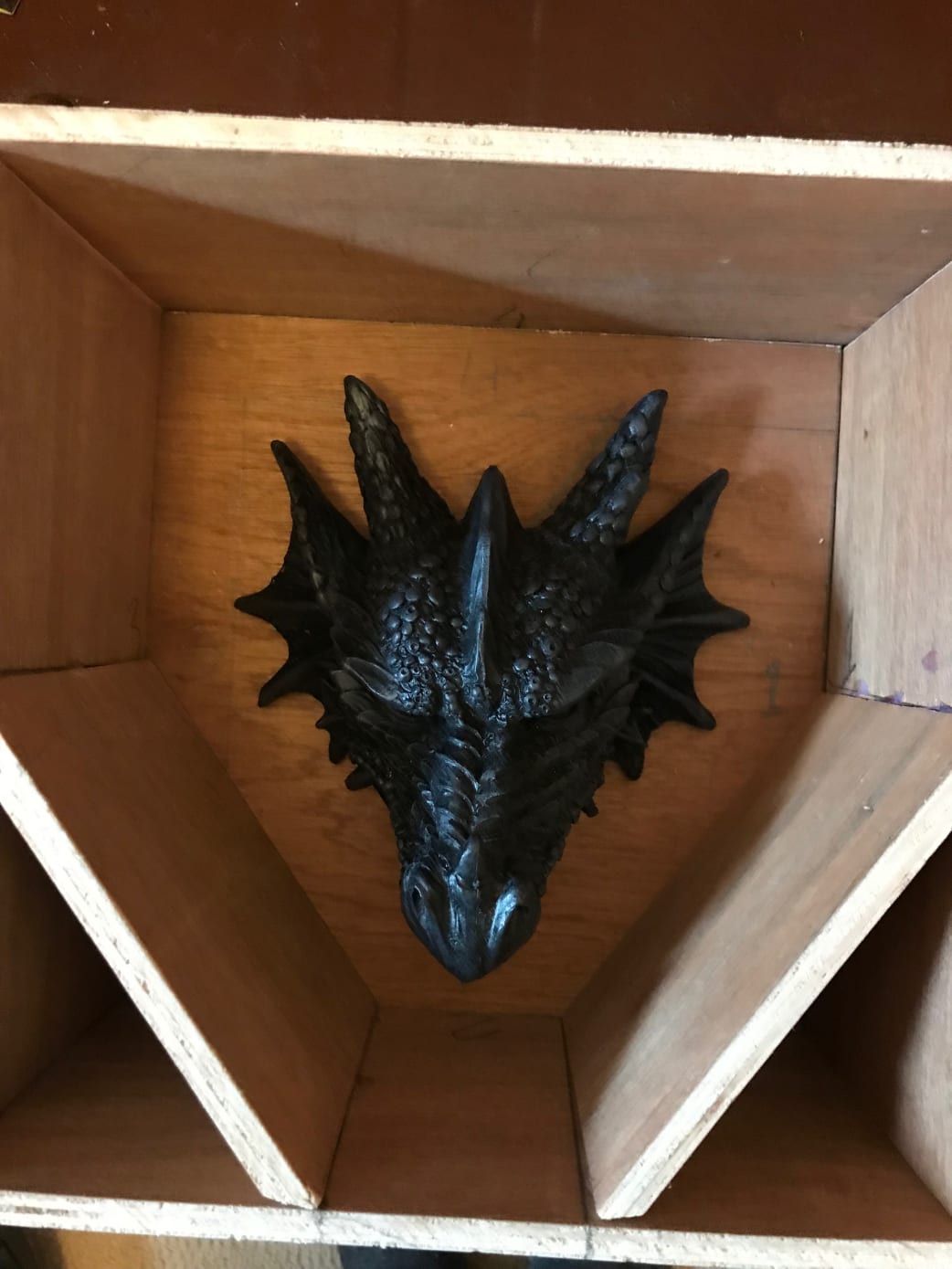 A modified dragon's head door knocker was used for the mould for the casting. A wooden box was made around the head. Shuttering was added after the pic was taken to reduce the mould volume.
The mould and casting were made from a material called "Dragon Skin". This was obtained from Bentley Advanced Materials who also provided great advice and information.
For the mould, "Dragon Skin 10 Slow" was used and "Dragon Skin FX Pro" was used for the dragon itself. This stuff is expensive - a smaller mould would have been even better!
Preparing the Dragon Skin.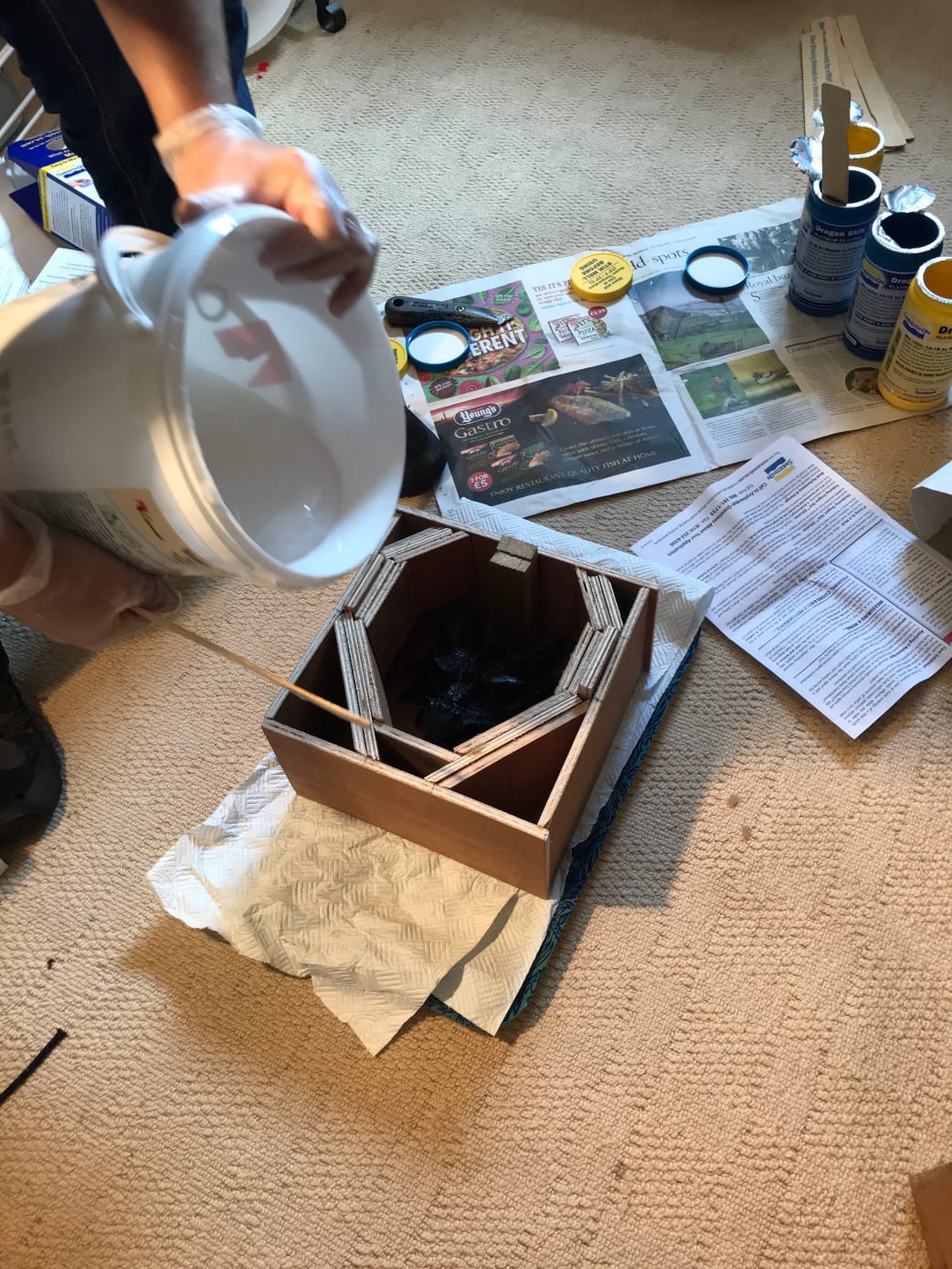 Pouring the white "Dragon Skin FX Pro" into the mould (black). Look closely and can just make out the dragon scales in the mould.
The head came out very well but it was difficult to see the detail. It was attached to its pipe "neck" to check everything would fit.
Reading the small print, it would have been easier if the head was painted before it had completely cured. However ...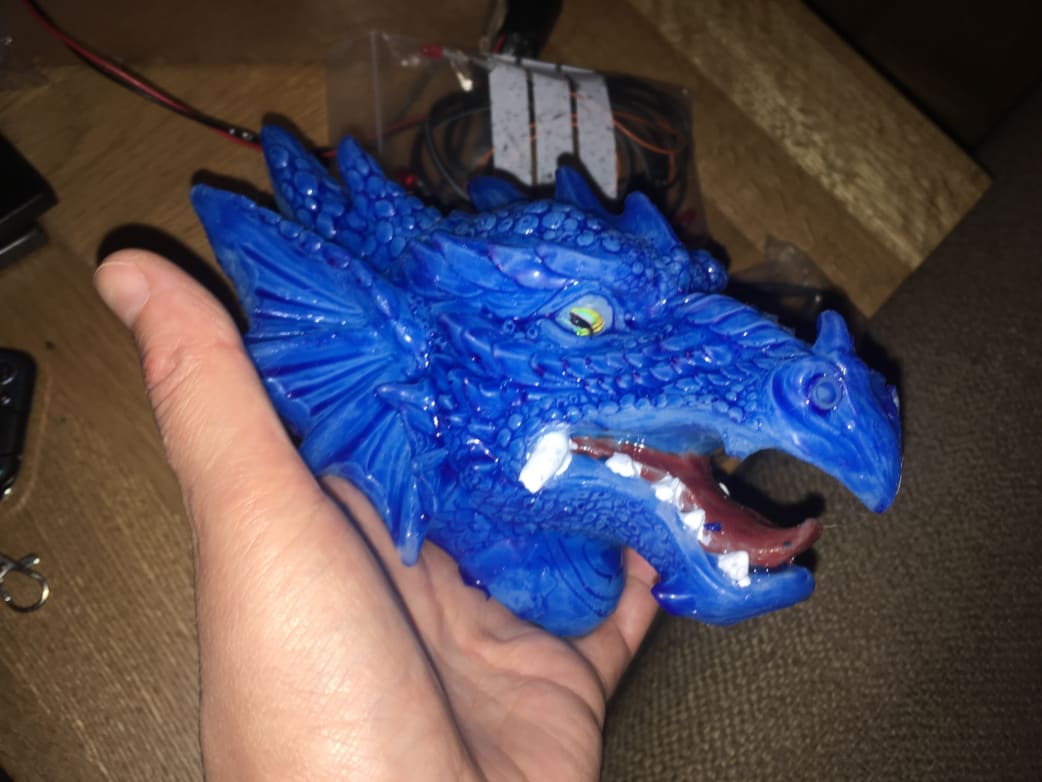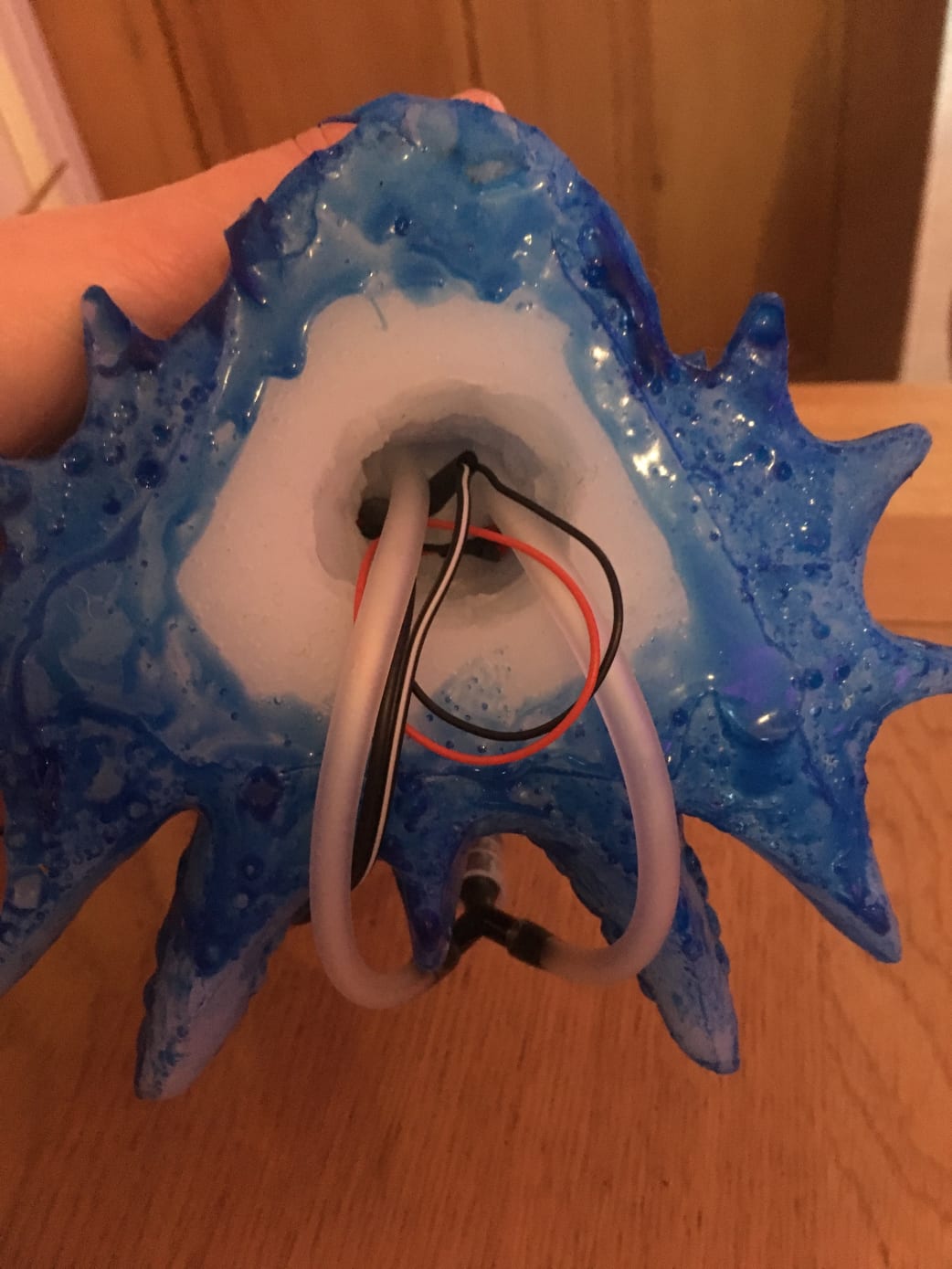 A hole was cut for the pipes for the smoke and the wires for the nostril and eye LEDs.
All the electronics for the eyes and smoke are in a separate project, "Dragon Breath".
The next stage is to build the body. The frame is made: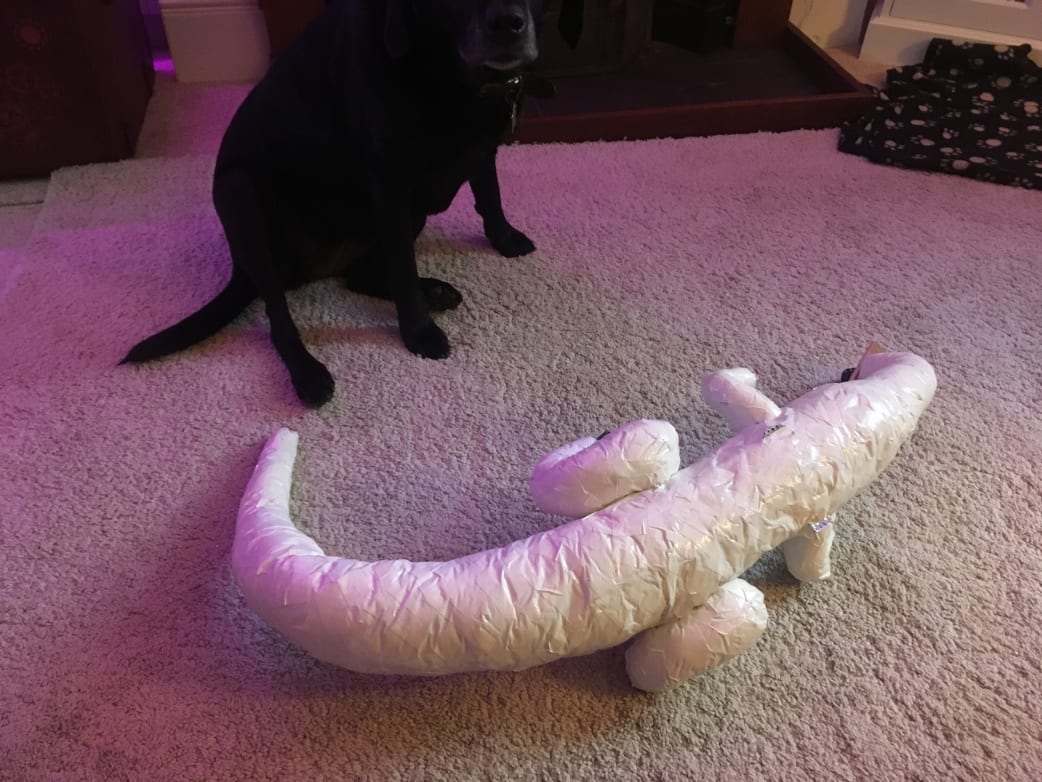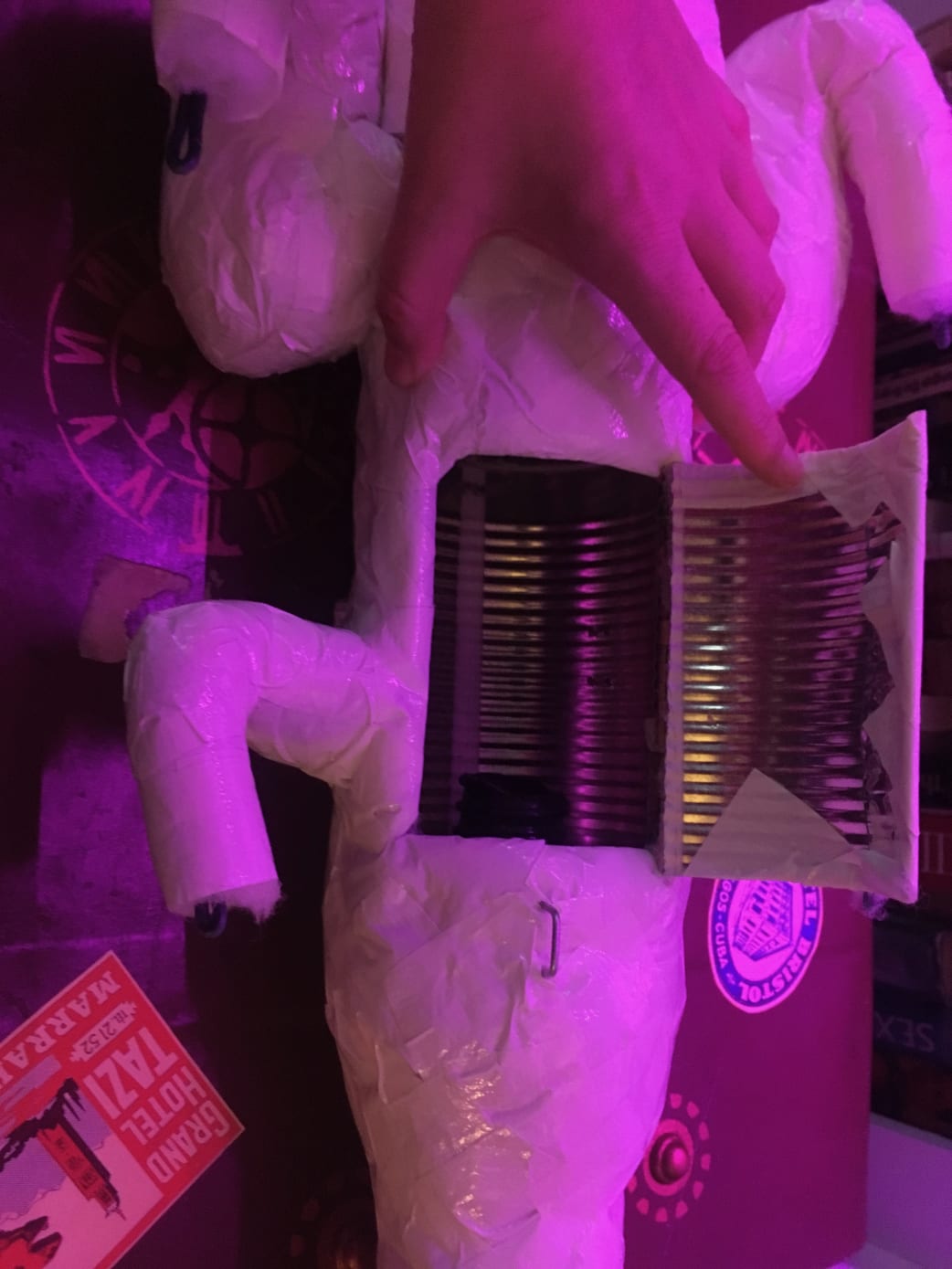 With a tin can protecting the electronics (this will be electrically insulated - and also with air vents to prevent overheating and allow air into the e-cig smoker).
The covering materials have already been chosen...
For the body above...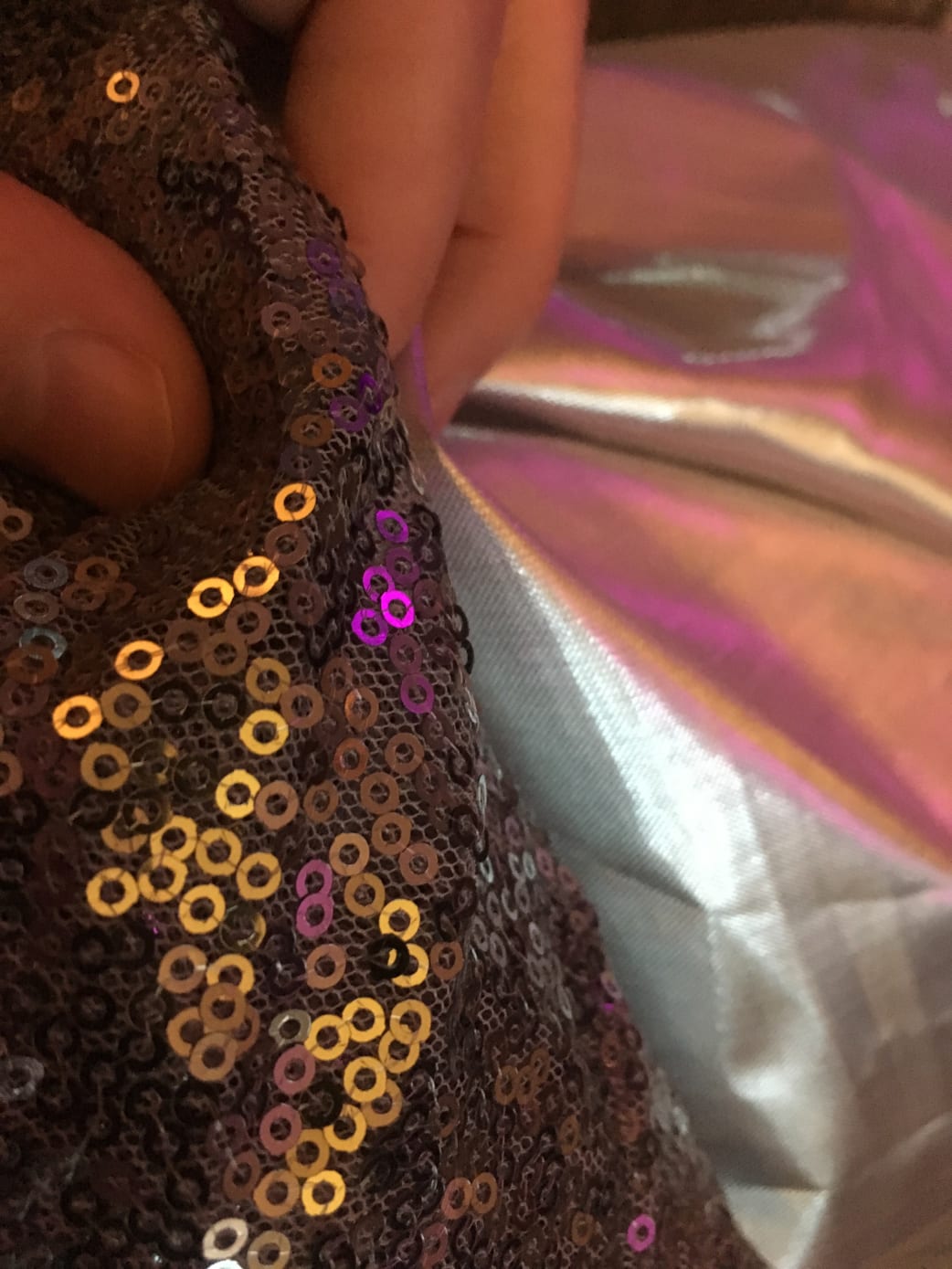 And the wings.
I'm very much looking forward to seeing the complete dragon, and the dragon tamer!
Steampunk dragon videos

Articles in this series
How to Remote Control a Thing - make the remote element
Dragon Breath - electronics for the eyes and smoke
Experiments in Casting a Dragon - creating the mould
UPDATE August 2019:
The finished dragon ...
Videos at 
https://twitter.com/Bluemoonbrummie/status/1166435587458502656/video/1
and https://twitter.com/Bluemoonbrummie/status/1166436787272769539