Dave from

DesignSpark
How do you feel about this article? Help us to provide better content for you.

Dave from

DesignSpark
Thank you! Your feedback has been received.

Dave from

DesignSpark
There was a problem submitting your feedback, please try again later.

Dave from

DesignSpark
What do you think of this article?
The Engineering Edge Podcast Episode 1 is all about my trip to see the UK Drone Racing Open International in August. It was a real eye-opener. It was held at The British Model Flying Association (BMFA) National Championships and Model Aircraft Airshow at Royal Air Force Barkston Heath, near Grantham. 
The competition was the UK's first FAI (World Air Sports Federation) World Cup - and also crowned the BMFA Nationals Drone Racing Champion.
Up until then my only experience with drones were GPS-stabilised photographic ones and a very early toy one from about 2005. (The one which chopped Fiona's cheese plant to bits).
Drone racing is all about agility. And it's driven by the pilot's wearing First Person View (FPV) goggles. I spoke with Brett Collis from team X Blades - and on their web site it says about FPV racing:
"Imagine being shrunk to the size of an ant and sitting in a virtual cockpit zipping through complex obstacles at up to 120 miles an hour and you will get an idea of this immersive mind-blowing experience."
FPV systems include an FPV drone-mounted camera, video transmitter (VTX) and video receiver goggles, as well as antennae, ground receivers, and connectors.
In the podcast, I say that the drone weighs about as much as a mug of tea. In his interview, Brett said it is about 530g (including batteries). I weighed my cuppa yesterday. It was 535g. Go me!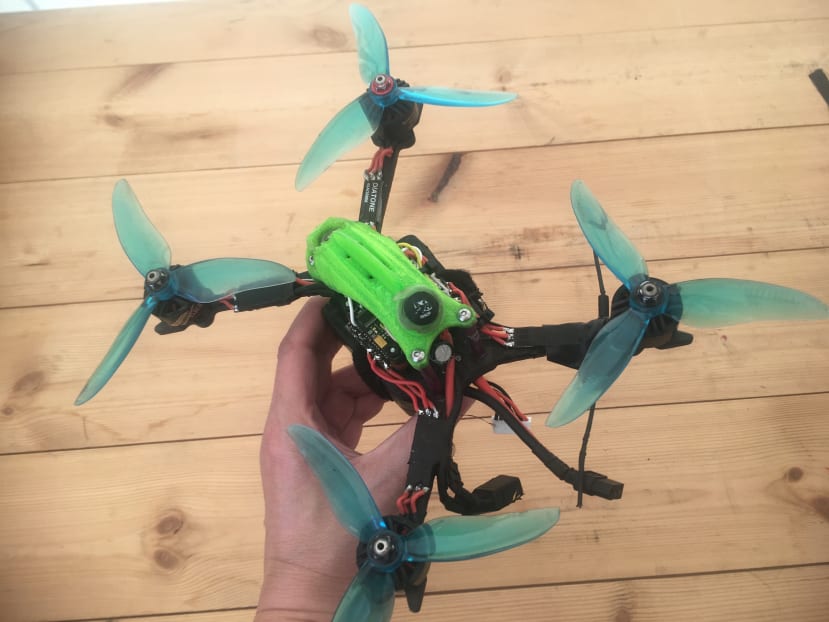 This drone belongs to Matt (sorry, I didn't get his surname). He said he is a relative beginner in drone racing, but loving it.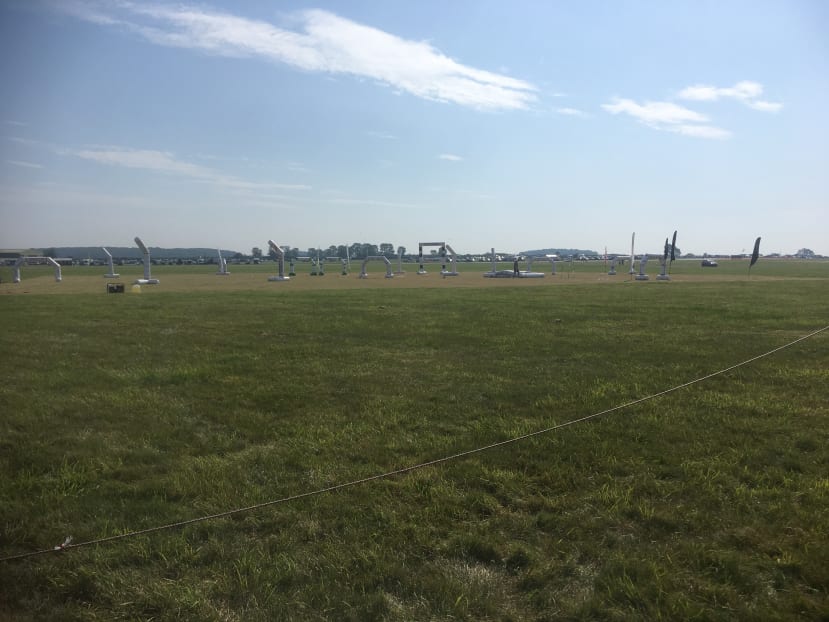 This is as close to the course as spectators can get. Drone racing is not a good spectator sport for those on-site - however, the events are live-streamed - with not only each of the First Person Views of every drone in the race (usually five) but also with commentary and discussion with drone pilots. The viewers are also used as crowd-sourced judges - usually, they can see if someone missed a gate more easily than people on the ground.
I was allowed to walk the route - something the competitors only do a couple of times before the weekend competition starts. From a distance, the obstacles look like a croquet set. Up close they are much larger. They are inflatable tubes - like a bouncy castle. I could just walk under each and I am 170cm tall.
Some obstacles the drones need to go over, some under, some round. The white spots on the ground help orientate the driver.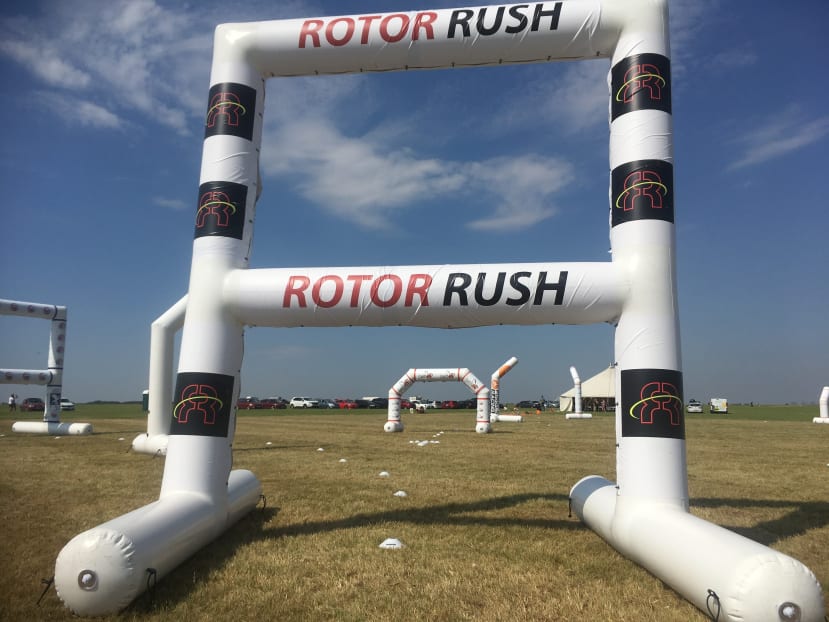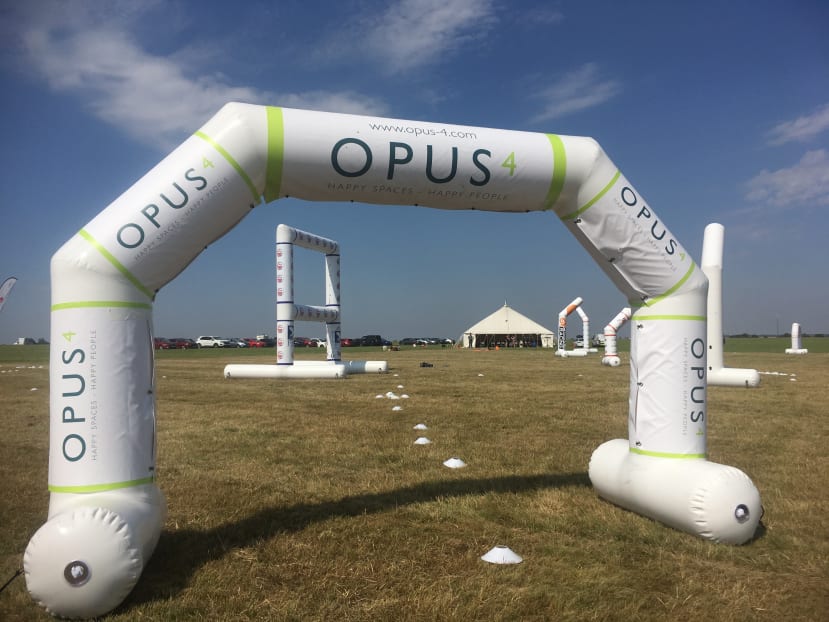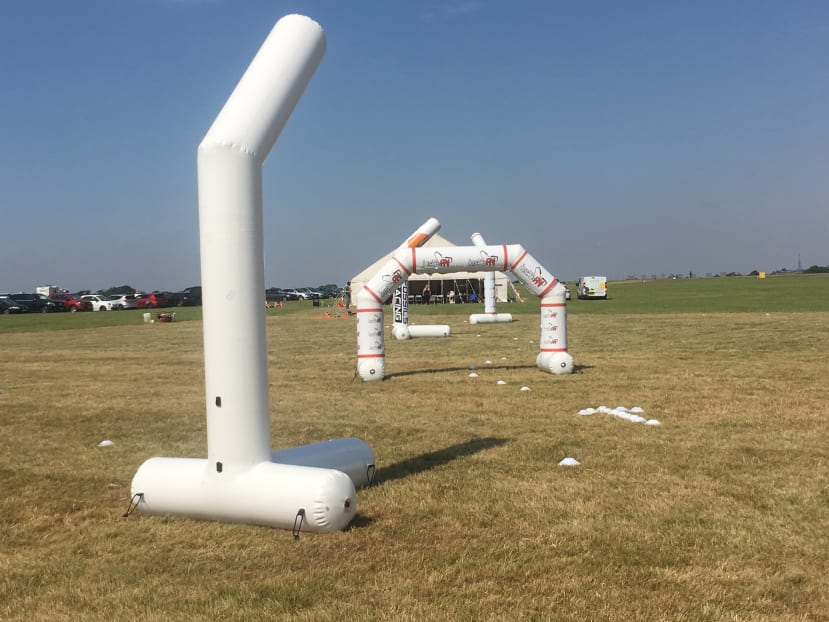 At the start gate is a sensor that picks up a beacon on each of the drones to do the timings.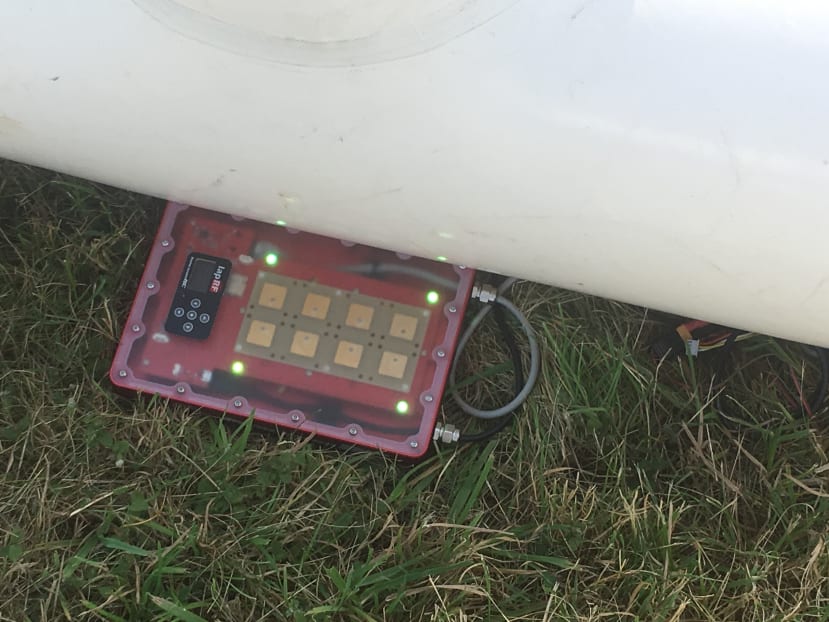 In the last year or so, competitors have made their own "starting blocks".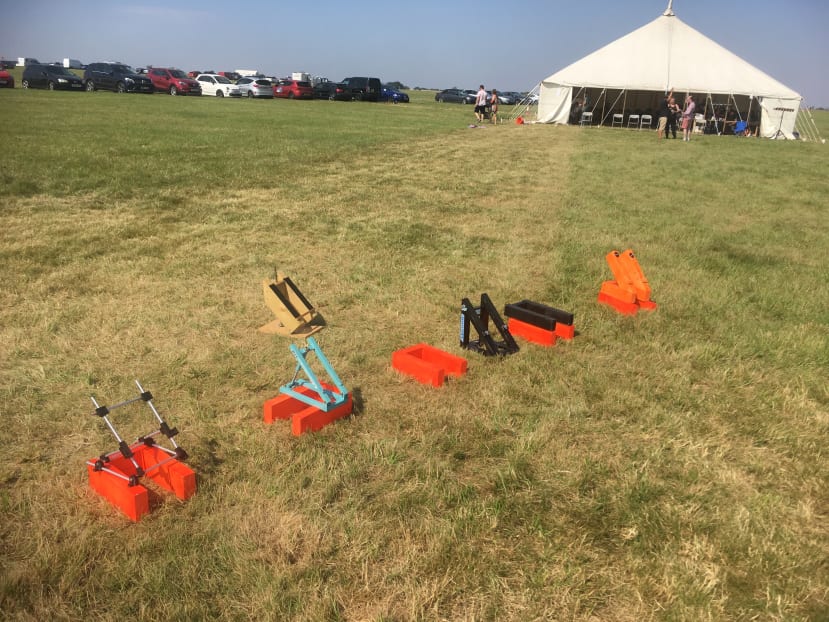 Producer Dan and I took shelter from the sun in a car - while watching some of the races from the point of view of a drone. Thanks to Eric Li-Koo for lending me his FPV "goggles".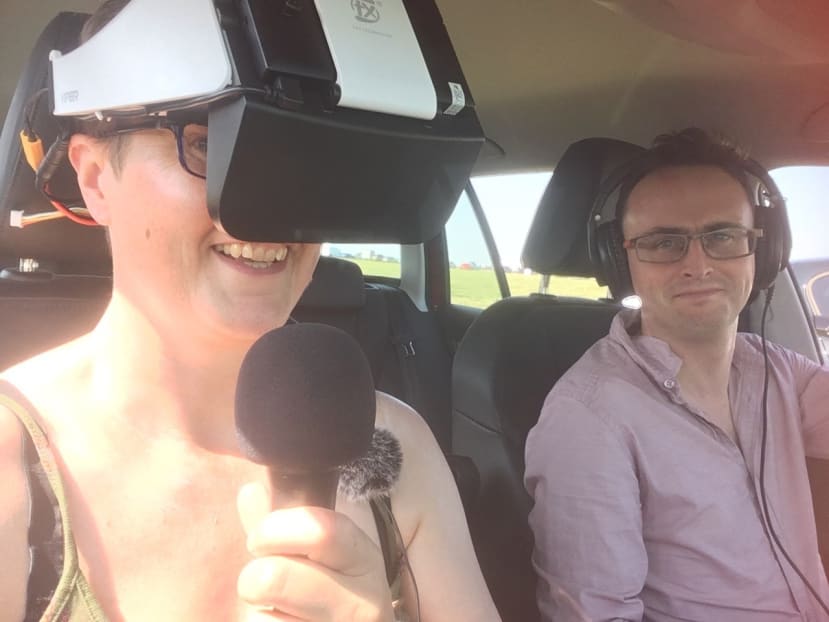 I'm not sure if it was me getting used to it, or the quality of the cameras on the different drones - some felt like an 8-bit video game, others felt like that scene with the arrow's point of view in Robin Hood 3:08 in this youtube clip. Whatever the quality of the graphics though, I had trouble keeping up mentally!
There are regular competitions around the world, so if you want to build your own drone and start racing, find your nearest club and have a go!