Dave from

DesignSpark
Wie finden Sie diesen Artikel? Helfen Sie uns, bessere Inhalte für Sie bereitzustellen.

Dave from

DesignSpark
Vielen Dank! Ihr Feedback ist eingegangen.

Dave from

DesignSpark
There was a problem submitting your feedback, please try again later.

Dave from

DesignSpark
Was denken Sie über diesen Artikel?
It was a fine morning in June when I made my way to Coventry University to attend the one-day introductory workshop on DesignSpark PCB and DesignSpark Mechanical. I wanted to see what the course was all about, and get myself a certificate! I did feel somewhat more cleverer than I usually do, masquerading as a student in the very fancy engineering building on campus! I grabbed a Costa coffee and I was all set and ready to do some learning.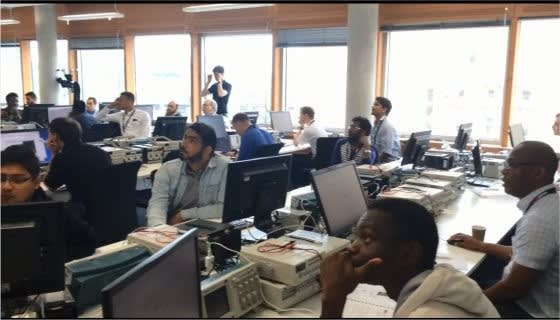 After some friendly banter in the corridor, soon, myself, and my fellow students were ushered into the classroom. Today was apparently the biggest class that there had ever been with over 30 people from all walks of life, including professors, engineers and students, and we needed to get cracking.
                The RS University Program manager gave us an introduction into what DesignSpark was all about and the purpose of today's course, a taster, to whet your appetite and encourage you to dig deeper into this versatile software, share your knowledge and see what you can create for yourself.
                We had two trainers on hand, Al and Emilio, to guide us through the on-screen tutorials and the workbooks we had been given, and to offer advice as and when we needed it. AL and Emilio have been using DesignSpark PCB and DesignSpark Mechanical for 3 years during their own PhD studies at Hertfordshire University, so we were in competent hands. 
First on the menu was DesignSpark PCB and we wasted no time setting up our project files, creating components to place in our own freshly created library. Then we designed a circuit board layout, imported the components, and created the finished manufacturer file to boot. I even helped a couple of the young ladies sat next to me when they veered off track, I felt very pleased with my newly found PCB design knowledge!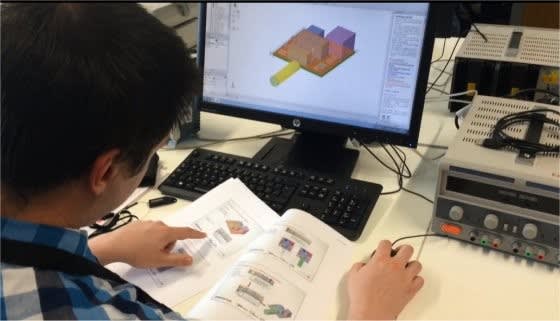 After a nice hearty lunch and a chance to regather our wits we dived head first into DesignSpark Mechanical, creating an enclosure for a Raspberry Pi, lots of image pulling, entering of coordinates, rounding off corners, in a very intuitive and straightforward approach. Next we used advanced techniques to create and modify another enclosure. We learned how to import 3D CAD images from RS Components from within the software into our design, making life much easier and quicker than drawing the components yourself.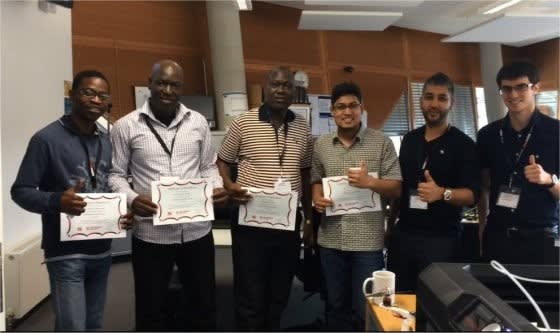 At the end of the day, my classmates and I finally got our paws on those certificates! As the satisfied throng of budding DesignSpark PCB and DesignSpark Mechanical users and I bid our farewells, I felt empowered, along with many of the course attendees who told me they had a great time!  This introductory course is a great starting point in demonstrating just how intuitive the software really is…if you are new to DesignSpark software and think some guidance would go a long way, make sure you get yourself booked onto the next available course!
To Learn more and download DesignSpark PCB CLICK HERE
For information and the download of DesignSpark Mechanical CLICK HERE
To push the boundaries of your design even further, check out our DesignSpark Mechanical Bundle Add-On
And for more information on our RS University program CLICK HERE