Dave from

DesignSpark
How do you feel about this article? Help us to provide better content for you.

Dave from

DesignSpark
Thank you! Your feedback has been received.

Dave from

DesignSpark
There was a problem submitting your feedback, please try again later.

Dave from

DesignSpark
What do you think of this article?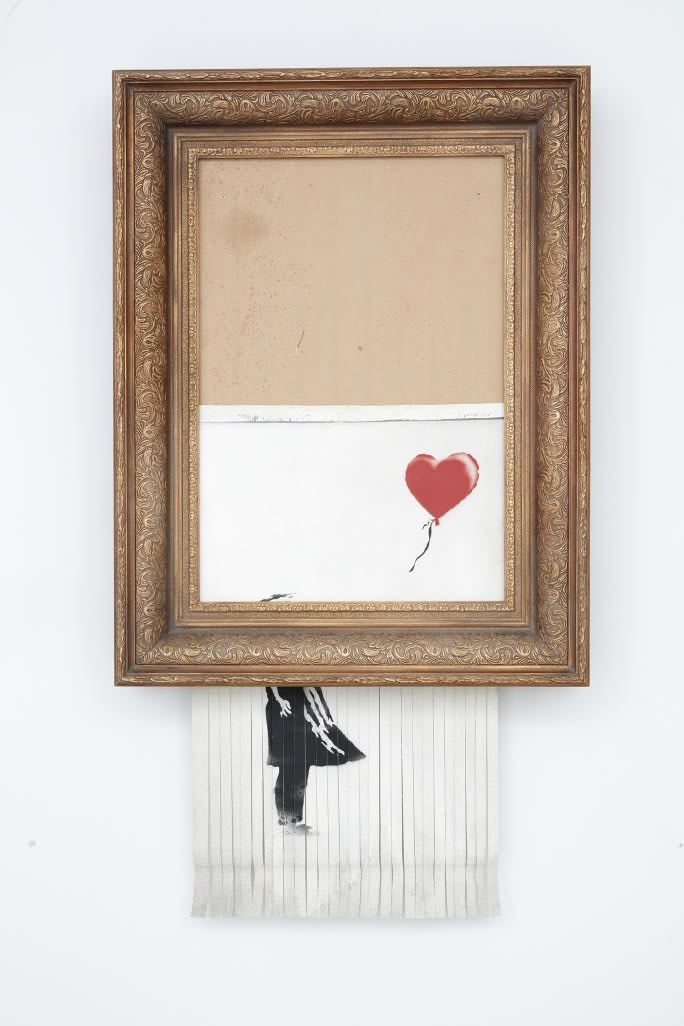 Recently, Banksy shred one of his artworks - just as it sold at auction for over a £1million. People wanted to know why and what it meant. I wanted to know how. So I made my own versions. This is version 1 - using a commercially available shredder.
Parts list
Qty
Product
Part number
1
Picture Frame A4
1
Picture Frame A5
1
Wooden Box
1
Inverter,quasi,UK,12Vdc/230Vac,300W
735-0715
1
Battery,rechargeable,sealed,lead acid,UPS,12V,5Ah
320-4508
1
Yuasa Lead Acid Battery Charger, with UK Plug
533-6821
1
A4 strip cut shredder
1
Wireless remote control socket / "Bye Bye Standby"
1
Ikea Knagglig Pine Box 23 x 31 x 15 cm
In October 2018, Banksy shredded one of his artworks - just as it had been sold for over £1million (including fees) at auction. While people were wondering whether the purchaser would have to still buy the piece, whether Sotherby's the auctioneers were "in on it" and who was ultimately responsible, I was wondering how it was done.
A few technical questions sprung to mind:
How was it powered? It wasn't plugged in so had to be battery or some form of mechanical/clockwork/spring mechanism.
How was it triggered?
Was the original actually shredded, or was it a variation on the Money Making Magic Trick?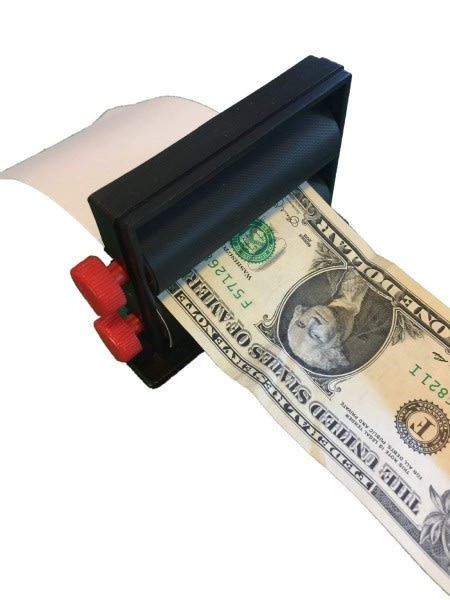 My first step was to get something similar working, so I bought a Wilko strip-cut shredder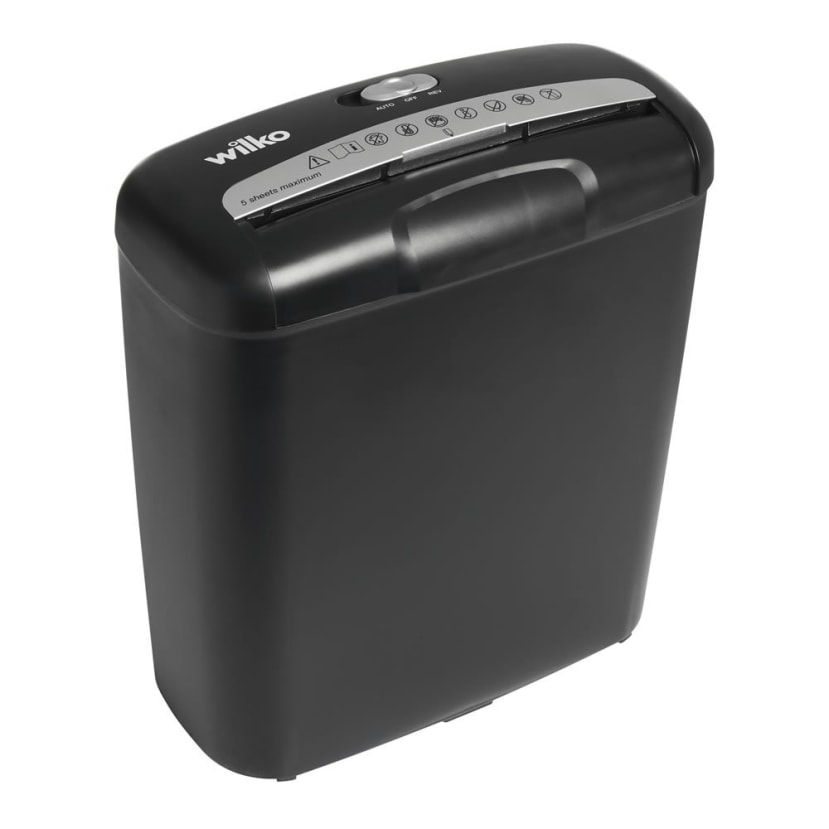 And a Remote-control standby energy saving kit - Bye Bye Standby
Plugged one into the other, and, with the shredder on "auto" mode, was able to shred a piece of paper using the remote control.
I then wanted it to resemble the Banksy installation. As Banksy had said of a previous artwork:
"Never underestimate the power of a big gold frame."
Sotheby's catalogue says the frame was 101x78x18cm. It also, unusually for this type of thing, listed the artwork as "in artist's frame". Also, 18cm is very deep.

The shredder I bought had a maximum width of paper it would take of 22cm. So I scaled everything down a bit.
I bought a couple of frames from a charity shop: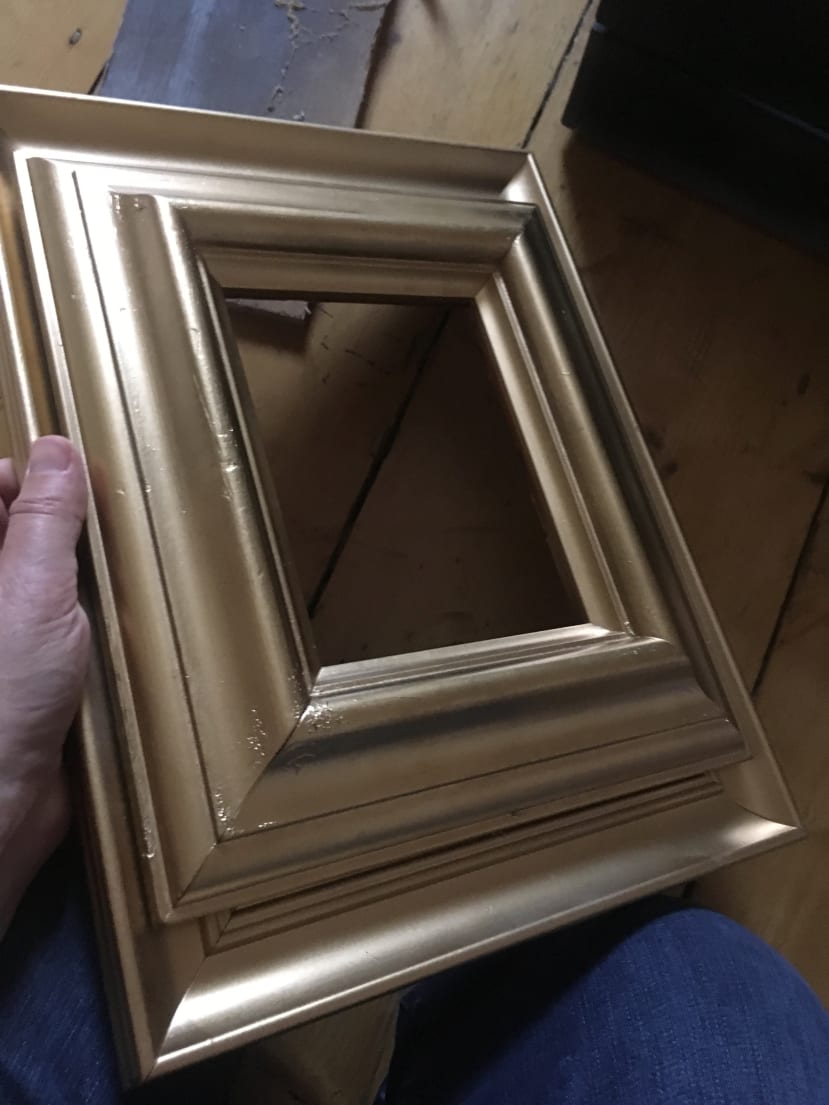 I nailed one to the other to give it bulk and also to hide the shredder.
I then hacked an Ikea Knagglig Box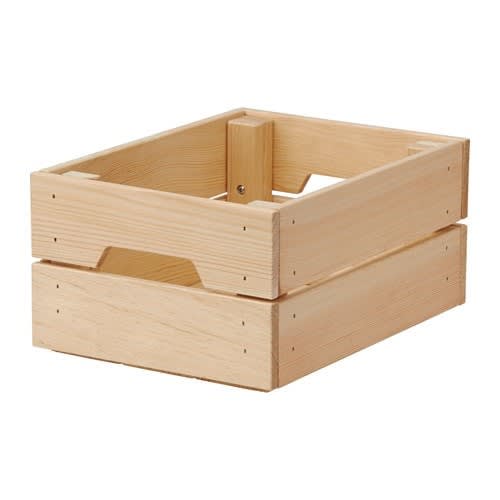 The shredder was too deep to fit inside, so I needed to take the back off.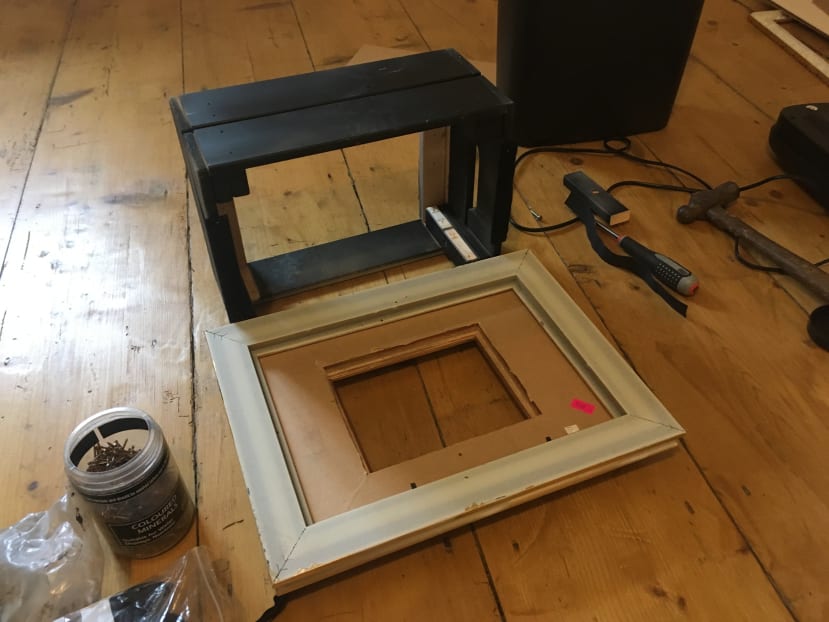 The result can be seen in the video below:
I was pleased with this, but the frame at Sotherby's was not plugged in.
So I got an inverter and a battery and tested it all to make sure it still worked.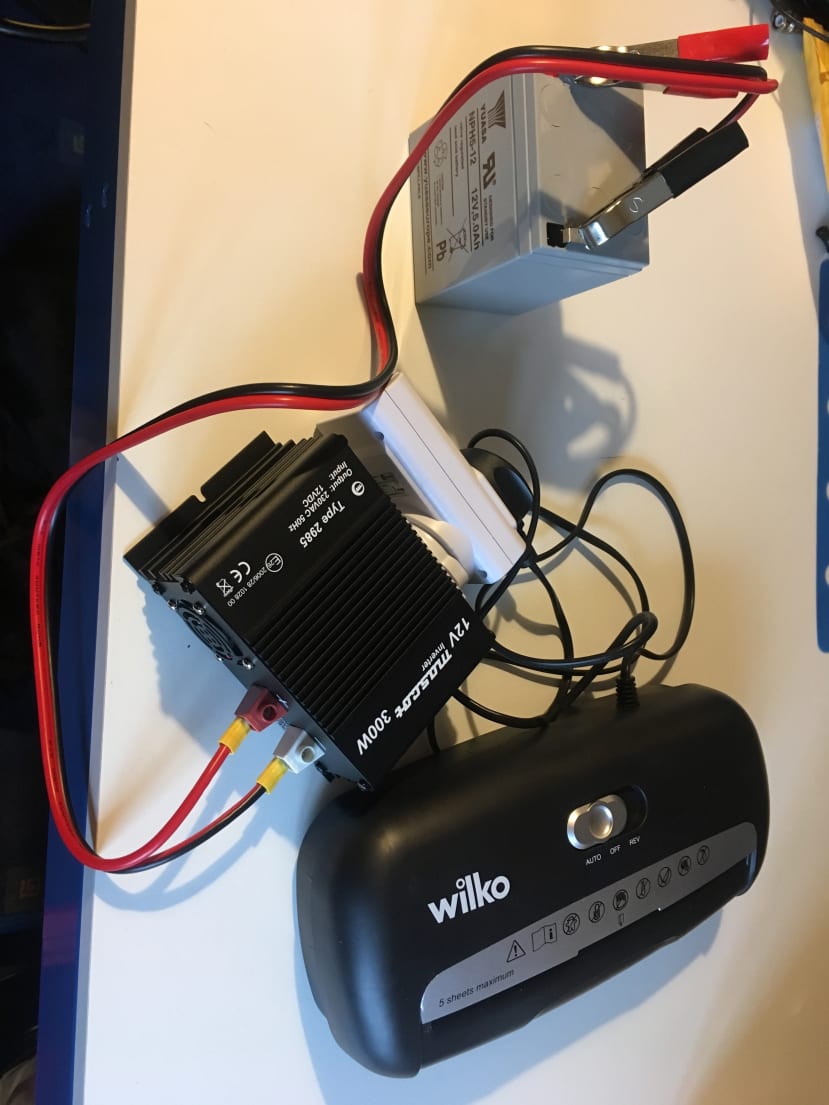 Then fitted those inside the box too - although the box needed more hacking, and now has a back, but no bottom!.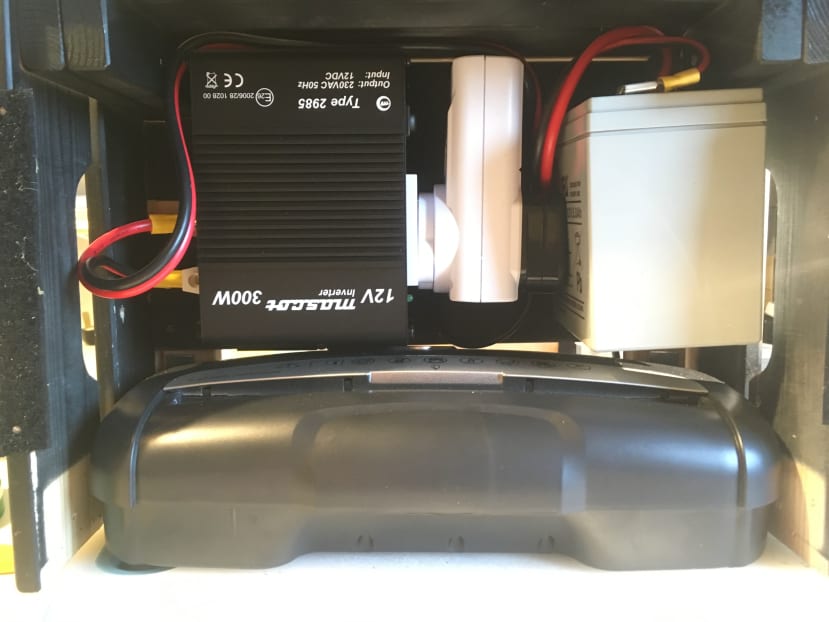 The final result is better - it's wireless! But it's still not perfect.
Some things that suggest this is not the way Bansky did it:
The inverter remains "on" and using power, even when the shredder is not on. The battery life would, therefore, be limited.
Inverter hums when it is on.
The picture is on A4 paper - the image is just at the top. The bottom of the page gets shredded first, which is blank.
The remote control is bulky and obvious.
This type of shredder has serrated blades - leaving the "shreds" serrated.
Banksy has put out a few videos about "how he did it" but there are red herrings or errors in these, such as using scalpel blades flat side rather than point side up, holding a soldering iron by the hot bit, and using scalpel blades AND a shredder mechanism. 
Although Banksy said it was meant to shred the whole thing, and not just part way, I am not convinced.
If I were making this and needed it to work perfectly first time, I wouldn't do it this way.
However, this is one way it could have been done. And one that needed little in the way of electronics skills.