戴夫来自

DesignSpark
你觉得这篇文章怎么样? 帮助我们为您提供更好的内容。

戴夫来自

DesignSpark
Thank you! Your feedback has been received.

戴夫来自

DesignSpark
There was a problem submitting your feedback, please try again later.

戴夫来自

DesignSpark
你觉得这篇文章怎么样?
原作者:苏老师
转载自:https://mp.weixin.qq.com/s/kcopyEH2BhQ9l0mG72P_VA
学过电磁场理论的同学都知道,电和磁是一对镜像的好兄弟,理论上他们的作用应该是相当的,它们共同作用传递电磁波才有了我们今天的无线通信技术的迅猛发展。但在"电路"的江湖里,貌似磁多数情况下是以反面角色出现 - 由于电、磁之间的纠缠造成干扰,从而影响到电路设计中的各种性能。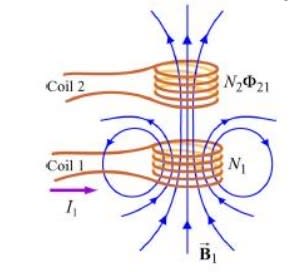 在我的印象里,"磁"只是最近几年才走向前台,开始扮演一些重要的正面角色,第一个就是"磁吸",能够把iPad的壳、iPad的笔牢牢地吸附在主机上;第二个就是无线充电,记得第一次用电动牙刷的时候觉得这玩意真神奇,既然可以通过磁的方式传递能量,为何常用的遥控器、鼠标等不能通过无线的方式充电,而还要安装对人类有污染的电池?既然能够通过产生的电磁场传递能量,那么充塞在我们周边空间的各种频段的电磁波是否也可以转换成我们需要的能量(太阳能其实就是一种)?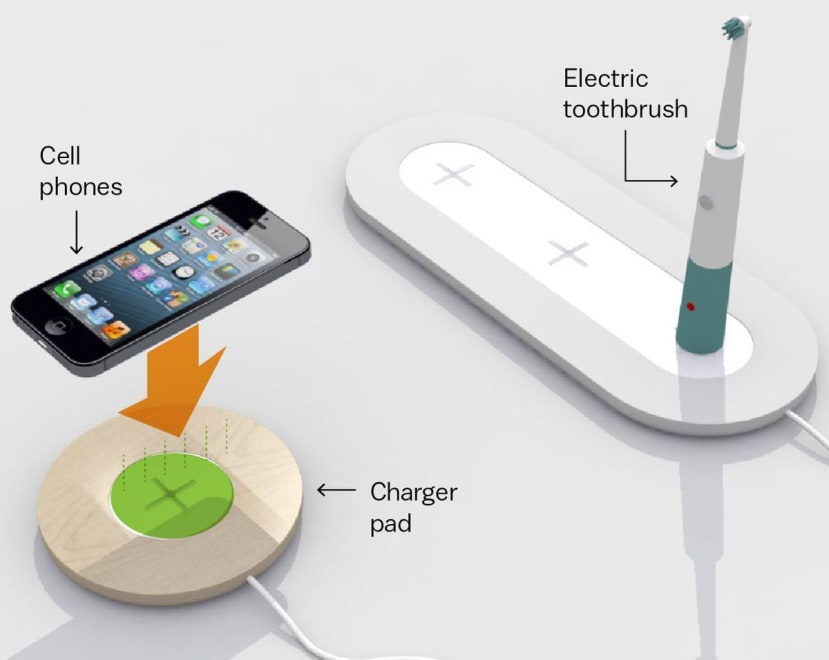 电动牙刷的充电原理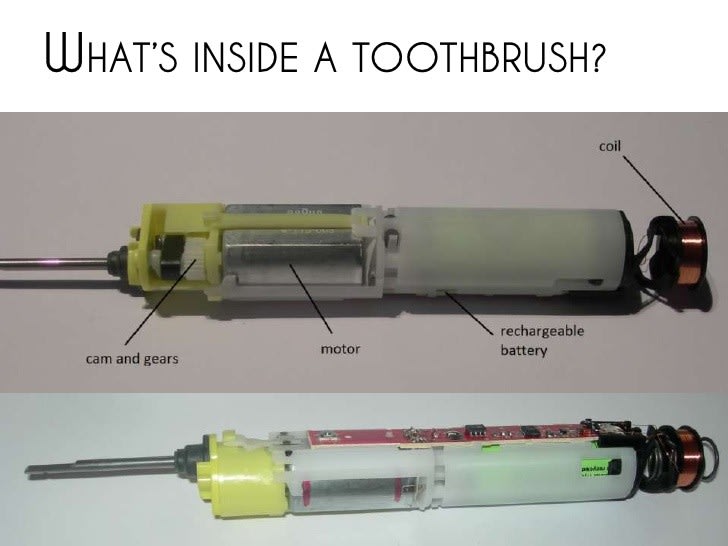 电动牙刷的内部结构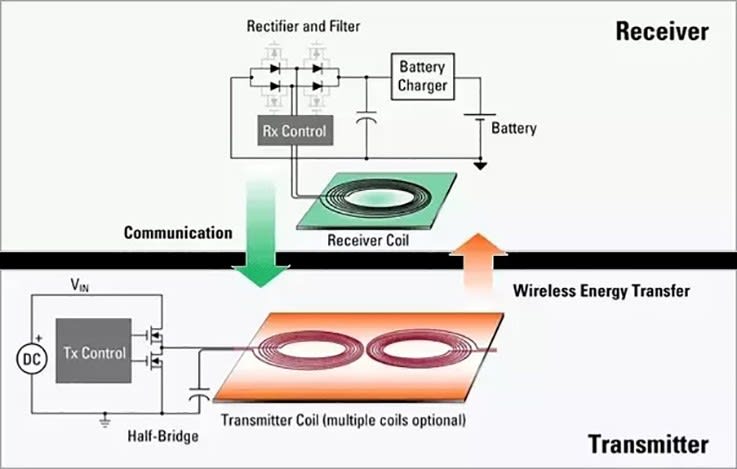 无线充电的工作原理
既然我们对"电"的应用已经淋漓尽致,而"磁"算是刚刚开始挖掘,因此我相信未来会有更多的突破,至少均衡地对待、利用电和磁这对孪生兄弟。
今天无线充电技术已经越来越被广泛采用,尤其是苹果自iPhone 8开始也支持无线充电,无线充电的设备会很快遍布我们生活的各个角落。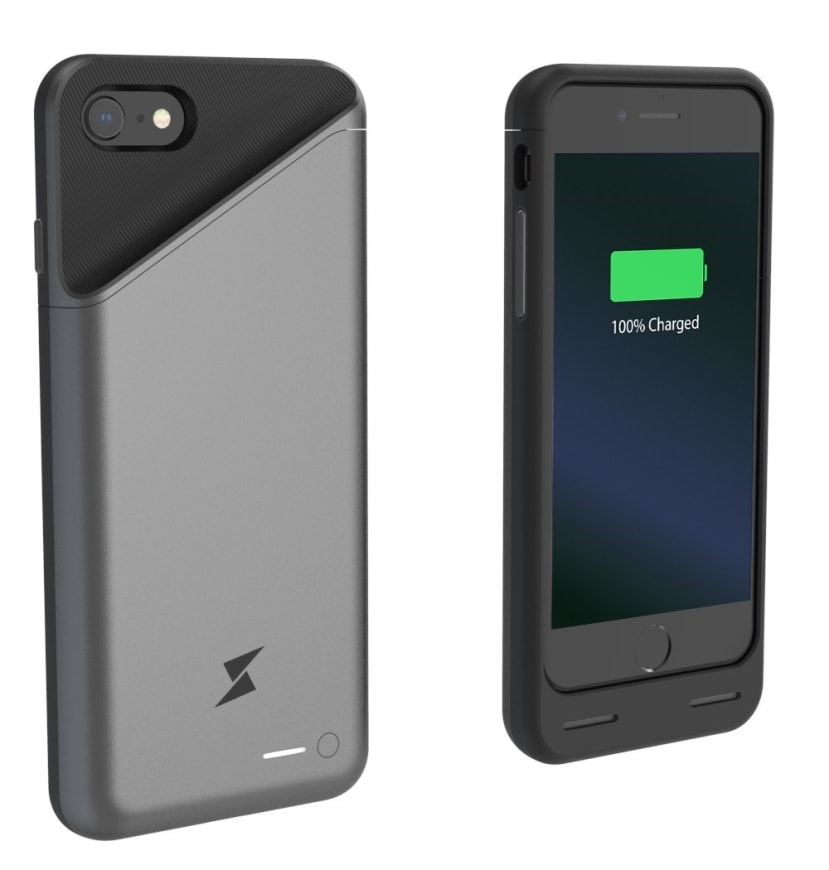 手机壳对手机进行无线充电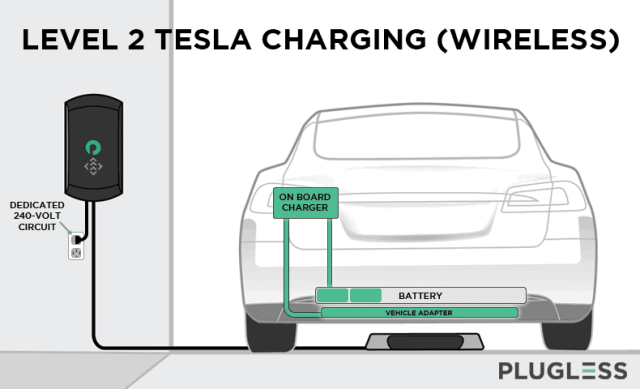 汽车也可以无线充电
无线充电的工作原理是什么?都有哪些方式?今天借用"Ansys Blog"上的一篇英文文章向大家做一下简单的普及。
Wireless Charging Technologies: Magnetic Resonance vs. Magnetic Induction vs. RF Harvesting
Before he died, Nikola Tesla promised a world built on wireless charging technology. This dream is starting to become a reality thanks to magnetic resonance, magnetic induction and radio frequency (RF) energy harvesting.
But which wireless charging method is best suited for each industry application?
Ron-Chi Kuo, director of System Architecture at PowerSphyr — an ANSYS Startup Program member — outlines how to choose the best wireless charging methodology for a given industry application.
RF Energy Harvesting Is the Best Wireless Charging Method for the IoT Industry
RF energy harvesting offers the best spatial freedom.
In fact, PowerSphyr has RF energy harvesting receivers that can power devices up to 40 feet from the energy transmitter. The receiver and transmitter don't even need line-of-sight to transfer power.
Kuo explains that the challenge with RF energy harvesting is that regulatory standards limit the amount of power that can be transferred over these frequencies.
"Even though RF energy harvesting has the most spatial freedom, it can't charge higher power receivers — like a cellphone — unless we are willing to endure low charging rates," says Kuo.
So, RF energy harvesting is best suited to power sensors and small devices on the internet of things (IoT). RF harvesting ensures that the IoT device gains power without maintenance crews needing to replace batteries.
Magnetic Induction Offers Wireless Charging in a Simple Setup
Magnetic induction is the wireless charging method most consumers are acquainted with.
Most modern cellphones aim to be compliant with the magnetic induction standard, Qi.
Kuo explains that this charging method is popular because it is easy to implement. However, it doesn't have the best user experience.
"The user experience suffers as the Qi device and charging table must be precisely aligned," says Kuo. "Once you change the charging position, the power transfer efficiency drops. This means you need more time to charge the device."
Lower efficiency isn't the only effect caused by magnetic induction misalignment; the system also faces potential thermal challenges.
Since there is a strong business incentive for backward compatibility, magnetic induction charging will likely remain popular for the next few years. However, AirFuel's magnetic resonance standard offers an improved user experience that might one day make the Qi standard obsolete.
Magnetic Resonance Offers Wireless Charging with Improved Spatial Freedom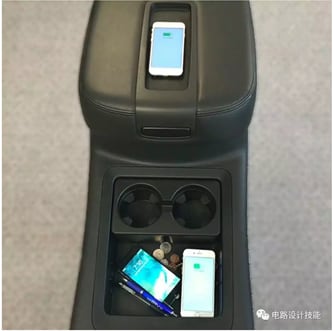 This prototype in-cabin wireless charger for automotive applications charges devices using magnetic resonance or magnetic induction.
Wireless chargers that implement PowerSphyr's magnetic resonance methods are more versatile.
This is partly because magnetic resonance offers improved thermal management and multiple device charging.
"When the transmitting coil and receiving coils resonate at 6.78 MHz, the power transfer efficiency is maximized," explains Kuo. "This delivers sufficient power to the devices over longer distances than magnetic induction."
One of the biggest user experience improvements of magnetic resonance is that it does not require receiver and transmitter alignment. In fact, the charger can still send power to a device from an inch away.
Kuo explains that the best applications for these chargers are when you can't expect a device and receiver to align. For example, imagine charging a messy shelf full of power tools at a worksite, or a family of cellphones sitting in the glovebox of a moving car.
PowerSphyr's Wireless Chargers Utilize both Magnetic Resonance and Induction
So, which wireless charging methodology does PowerSphyr design for?
It depends, because PowerSphyr offers fully customized design projects and has launched its own consumer products.
The charging methodology of a custom design project is up to PowerSphyr's customer. However, PowerSphyr's consumer products – like the SkyCurrent III — use both magnetic resonance and induction methodologies.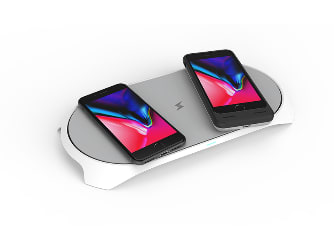 PowerSphyr's SkyCurrent III charging pad can charge devices using magnetic resonance or magnetic induction.
Will Wright, founder and chief technology officer of PowerSphyr, says, "This means our charger can cover various technologies, with backward compatibility and multiple devices — while providing an excellent user experience."
PowerSphyr's chargers can charge up to eight AirFuel devices wirelessly through magnetic resonance. The charger can also power Qi devices that align with its induction charging areas.
To get these two technologies to play together nicely, PowerSphyr used ANSYS HFSS.
Kuo says, "ANSYS software helps us calculate all the possibilities. It can simulate different materials and complicated models in a 3D environment over a certain frequency range. That can reduce a lot of human calculations and provide accurate predictions of the magnetic fields or radiation generated by the system."

Wireless charging simulation made in HFSS. The simulation shows a uniform magnetic field generated by dual-mode coils. These coils are used for for magnetic resonance or magnetic induction charging.
PowerSphyr uses HFSS to simulate potential use cases for various applications — like SkyCurrent III, the multi-mode charge pad. HFSS helps predict the performance of the system so PowerSphyr can make better design decisions early in product development.