Dave from

DesignSpark
How do you feel about this article? Help us to provide better content for you.

Dave from

DesignSpark
Thank you! Your feedback has been received.

Dave from

DesignSpark
There was a problem submitting your feedback, please try again later.

Dave from

DesignSpark
What do you think of this article?
Workshop delivered by Zerynth, the leading IoT platform for industrial applications
Exclusive to RS Components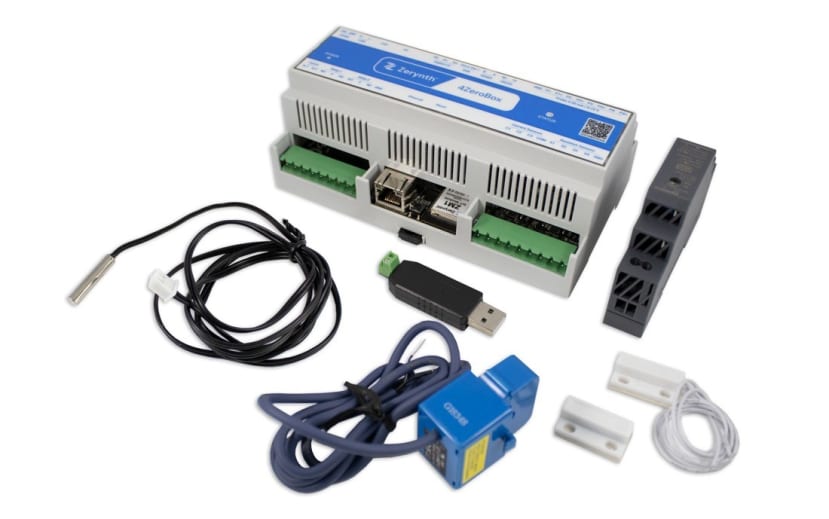 This workshop focuses on Industrial IoT and You will learn how to get started with your Industry 4.0 project.
Zerynth has designed an easy-to-follow workshop that will enable operators, engineers and system integrators to implement efficient and practical IoT applications that will help you improve industrial processes.
This exclusive workshop is hands-on and requires the purchase of the Zerynth KIT-EWS-01-F016 (219-6059) from RS Components as shown above.
In the interview below Daniele Mazzei from Zerynth explains what to expect in the workshops and how these will help your industrial applications.
During the workshop Zerynth covers the basics of Industrial IoT, including the basic infrastructure of an IoT application whilst also providing practical experience on data gathering from industrial machines, sending this data to the cloud, and monitoring data in real-time.
The workshop also explains how to connect legacy and current machines to IoT infrastructure and get meaningful insights on the operations using trusted industrial tools and platforms.
Additionally, the workshop discusses the fundamentals of the IoT Cloud service, communication protocols, edge computing, plus the best practices in applying over-the-air updates.
The workshop is delivered over a series of self-paced video modules so you can learn in your own time. There is also the opportunity to request up to 3 one-to-one support sessions with a Zerynth engineer to ask questions related to the training lessons or examples included in the workshop.
To take part in this workshop head over to RS and purchase the Zerynth KIT-EWS-01-F016 (219-6059) , then use the exclusive code supplied with the kit here on DesignSpark to access the workshops.
The attached datasheet contains all you need to know about this workshop including what you will learn, prerequisites and table of contents.
Once you have purchased the kit from RS please use the activation request link below with your access code in order to receive access to the workshops.