6 things you might have missed in July
6 things you might have missed in July
1) AI on a stick!
Intel launches the Movidius Neural Compute Stick at the Computer Vision and Pattern Recognition (CVPR) in Honolulu, Hawaii. The Movidis stick is powered by the Myriad 2 VPU allowing you to run deep neural networks directly from the device.
So what can you do with it? DJI present a pretty solid argument for why you need this on your next project!
2) Voice is the future
Gartner estimates that 30% of our interactions with technology will be through voice by 2018. 2018 isn't very far off!
Image: Chris Monroe/CNET
ZDNet suggests some ways you can benefit from adding voice interactions to your business but the bigger question what can you do if you add voice to your maker projects?
pi-top pulse makes the 'How' part easy with the pi-topPULSE, a HAT type add on for pi-top, CEED and Raspberry Pi which adds Amazon Alexa capabilities. DS member Redstone explorers just how to get started in his post here.
In a series of short videos check out Marko from pi-top introducing the board and its capabilities.
3) New badges for Girl Guides and Girl Scouts
Firestarting, camping, knots, those were the badges I got from scouts. Now the World Association of Girl Guides and Girl Scouts is introducing new achievement badges that include some STEM subjects. These include robotics, mechanical engineering, and programming.
Source: Girl Scouts of the USA
Read more at The Verge.
4) Who are you calling a dummy?
Wrong end of the stick! Now is your chance to get involved with the Hyperloop project and name the dummy used for testing by the University of Edinburgh. Besides the obvious prestige and opportunity to be amused by Dummy McDumface you can also win a £50 voucher to spend at RS.
5) It's all about the bandgap
So they say... well they don't. But they should! When it comes to power devices silicon is dead, long live silicon carbide!
In this video, STMicroelectronics explain why there is so much hype around silicon carbide as devices are starting to come to market. The added features are the unsung supporting act to lots of new technology driving the future.
6) RED announces it's making a phone
Another day, another smartphone. Except this one is different. "A holographic, virtual-augmented and mixed-reality-ready smartphone has been unveiled by Red, the company better known for ultra-high quality film cameras."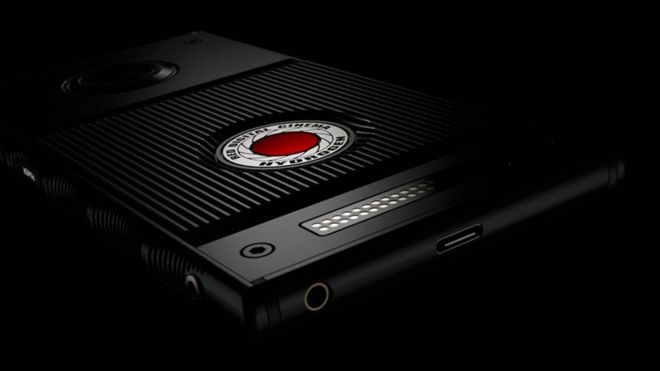 Source: BBC
You had me at "holographic".
Seen a story you think we should feature? Add your comments below!