Why industrial power connectors are critical for hazardous areas
Follow article

Dave from

DesignSpark
How do you feel about this article? Help us to provide better content for you.

Dave from

DesignSpark
Thank you! Your feedback has been received.

Dave from

DesignSpark
There was a problem submitting your feedback, please try again later.

Dave from

DesignSpark
What do you think of this article?
Gases, vapours, mists and dusts can all form explosive atmospheres with air. These potentially explosive atmospheres can occur occasionally or constantly.
There are many types of industry where explosive atmospheres can exist. Hazardous area classification is used to identify the likely risk of an occurrence taking place and details of the cause, whether through dust, gas vapour or mist.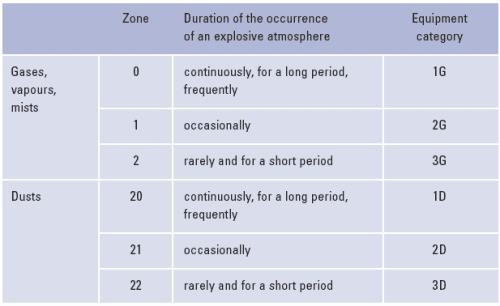 Fortunately explosive atmospheres are just potentially explosive. Three things need to be present for an explosion or fire to exist.
1) Ignition source.
2) Fuel to maintain the explosion.
3) Oxygen as the oxidizing agent.
The fire triangle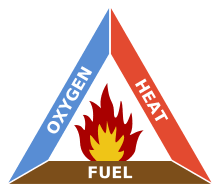 Removing any of these will stop an explosion occurring. ATEX and IECEx approved products work by removing the ignition source from the air (oxygen), this can be done by using non-sparking materials or preventing the spark from entering the surrounding area.
For this reason ATEX and IECEx international standard certified products play the vital role in protecting personnel and plant operating in potentially explosive environments. 
Usually, primary attention is given to antistatic personal protection equipment, non-sparking tools or electrical devices like PSUs, relays and switches, because they are more frequently used. However there is another category of products that are directly related with power mains, the industrial power connectors.
It is true that industrial plugs and sockets are usually plugged/unplugged when the main power supply is switched off, but it is also true that they have to stay within the explosive atmosphere for a long time without any additional protection.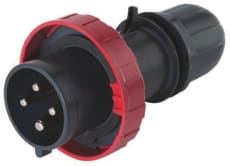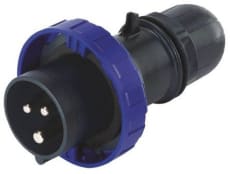 There is a comprehensive range of ATEX certified industrial power connectors, and the right one has to be chosen according to:
Voltage rating
Current rating
Hazardous Zone
IP protection grade
ATEX rated connector plugs need to have high IP ratings and secure cable glands that are suitable for use within very harsh and potentially explosive environments, they are used in conjunction with ATEX switched interlocked power outlet sockets.