Dave from

DesignSpark
How do you feel about this article? Help us to provide better content for you.

Dave from

DesignSpark
Thank you! Your feedback has been received.

Dave from

DesignSpark
There was a problem submitting your feedback, please try again later.

Dave from

DesignSpark
What do you think of this article?
When looking for a cellular connectivity solution, common questions include do you need a router if you already have a modem, and are modems and routers the same thing? These elements, which are indeed of utmost importance in today's digital world, have traditionally been seen as quite distinct, incompatible, and serving independent functions. As technology develops, it is reasonable that there is some confusion because our internet service providers' (ISPs) black boxes frequently include both technologies, so it is worthwhile taking a step back through history to help explain their distinctive differences.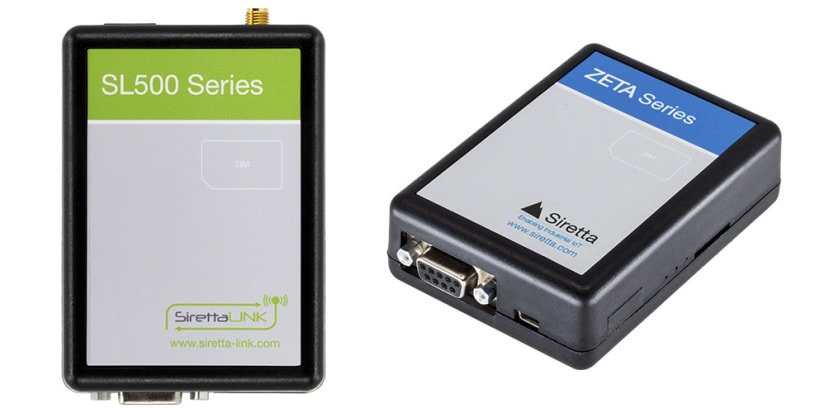 Let's go back to the earliest times before the internet was invented. It was possible to communicate and transmit data between devices either using radio waves or through wires. For teleprinters that used a carrier, one of the earliest solutions was created. Through the use of a code created by Hayes, the keystrokes were superimposed onto the carrier. It generated a succession of tones that represented dashes and dots for each letter and symbol, much like morse code. The process of adding code to the carrier was known as modulation, and the process of extracting or unpacking the code from the carrier was known as demodulation. The device that could perform both of these actions became known as a modem, taking the starting letters from each process and combining them. (i.e. Modulation, Demodulation).
The only significant changes over the years have been in the transmission's speed and type. Early modems had rates of about 14 kilobits; currently, most modems can support internet speeds that range from 50 to 200 megabits. Fibre optic deployment has made it possible for associated devices to operate at low gigabit speeds. Individuals consume digital content at a large rate, and as a result, we anticipate real-time connection speeds to support and facilitate this. Although it should still be considered, data transmission speed may be less crucial in the Industrial IoT (IIoT) space, because the transferred data packets are generally smaller and delivered less frequently. For these remote cellular applications, reliability and low power consumption are more likely to be essential criteria. Numerous solutions are available on the market that give power, dependability and the speed needed for these applications. Companies like Siretta, "The Industrial IoT Company," also provide ultra-low power products with their ZETA series of modems.
Any communication method that uses copper, fibre, or wireless technology needs a modem of some kind. In essence, a modem transforms data into a format appropriate for transmission with the aim of easily conveying safe data that can be reliably decoded.
In 1981, Noel Chiappa of MIT and William Yeager of Stanford independently developed multiprotocol routers, which played a crucial role in the development of the computing revolution. Data storage, printing, and the use of remote dumb terminals were all made possible by early computers through the use of peripheral devices. It was necessary to have a system in place for connecting and routing data between these pieces of hardware, and this was initially done by expanding and managing the network within the main computer. Due to its focus on the installation, this did not offer flexibility or quick and simple reconfiguration when required.
These challenges heralded the introduction of the router, a device which houses a processor to control connectivity to a modem as well as for example Wi-Fi through multiple sockets to peripheral devices. Each independent system is protected by a firewall, and some cross connections are permitted with the processor's permission. These "tunnels" only permit data (traffic) to pass in compliance with stringent security rules.
In essence, the modem connects to and communicates with the outside world, whereas the router's conventional role is to manage your network of devices. In essence, when you connect to Wi-Fi, you are connecting to your router, which then directs traffic to your connected device from the internet.
Then there is the middle ground, which is that of a fully managed modem. Here instead of a "dumb" modem, a pre-programmed or fully managed modem helps those whose core business requires a "plug and play" solution for a quick route to market. Similar to routers the idea is that the end user just needs to configure settings and parameters, rather than get heavily involved in writing programs. This is becoming more and more popular as an industrial IoT solution, as it doesn't require the full capabilities of a router, whilst at the same time it offers a rapid development cycle.
Amongst some of the "plug and play" solutions on the market, is Siretta's offering of SL500 modems which couple with a management portal known as SirettaLINK. SirettaLINK™ offers a fully managed modem network solution ideal for connecting remote devices used in Industrial IoT. It enables remote configuration, remote software updates, remote monitoring and connection integrity along with other management and reporting functionality.
Various hardware choices and price points exist in the marketplace and can be broadly broken down into three distinct use cases: Industrial, Enterprise and Consumer. The hardware decision comes down to your application, environmental range of operation, required reliability, risk analysis and overall cost of ownership.
For many, the reliability of Industrial IoT applications is correlated with financial success. Using an industrial grade solution improves this, as well as the security of connectivity and data flow.
A selection of managed network solutions, industrial modems, and routers are provided by Siretta. They offer a line of cellular capable modems that have been built to industrial specifications to make it simple to connect remote devices to the internet. Their range includes industrial low and ultra-low power modem solutions. Their industrial router products are intelligent managed solutions created to link RS232 serial equipment over a TCP/IP connection to a central location as well as remote devices over Ethernet LAN and Wireless LAN to the internet.
Through their special Modem Selector Tool and Router Selector Tool filtering to precise specifications, Siretta assists in finding the perfect Industrial modem and router solution for applications.