Dave from

DesignSpark
How do you feel about this article? Help us to provide better content for you.

Dave from

DesignSpark
Thank you! Your feedback has been received.

Dave from

DesignSpark
There was a problem submitting your feedback, please try again later.

Dave from

DesignSpark
What do you think of this article?
What is E-textile?
E-textile is what its name indicates, 'Electronic textile'. These are electronic circuits sewn in our clothes and wearables. A common and simple example of E-textile is a Musical t-shirt, other common examples are EL wire shirts (worn in 'Tron' dances), LED ornaments, flashy skirts, etc. You may think that e-textile products are only for bridal and Halloween party outfits, but no, with the advancement of IoT, e-textile has been evolving too and chances are high that in the near future you'll not need to carry a portable charger while travelling. You'll be able to charge your phone with a charger embedded in your jacket! If that doesn't sound exciting, let me tell you that your same jacket will record your heart rate, blood pressure, and body temperature!
The recent market of E-textile:
Demand for wearable electronic devices is increasing day by day. Though many products are still under experiment, wearable sportswear is available all over the world. These outfits can tell the heart rate, body temperature, and blood pressure of the wearer, they can also send a warning to the wearer if there is anything abnormal. Some smart dresses can also measure the stress level of the wearer at the time of workout, these dresses can give warnings at times of critical health conditions and can become life-saving.
Many luxury brands are coming forward to produce smart wearables. The current global market of e-textile products is from 2500 crore USD to 3000 crore USD. By 2025, the market will be worth 13000 billion USD.
How to build a career in E-textile:
In many developing countries, many garment factories have already started producing smart dresses and if you have studied electronics, surely you have a career opportunity in the e-textile sector. You can stay ahead of many others if you at least learn the basics of e-textile in your student life. That is quite easy, you don't even need to learn any new programming language for that. If you have a good knowledge of electronics, and you know Arduino, you already know half of e-textile. Do you love sewing? eureka! You have many chances to use this skill in e-textile.
So, do you wish to start your journey in e-textile? Here I have made a list of some components that you'll need.
Arduino Lilypad: This beautiful, flower-like thing is an Arduino UNO! Yes, my friend. Arduino Lilypad is a wearable Arduino UNO. You can sew it on your clothes, you can even wash it with water and detergent and its main processor is ATmega328P, just like UNO.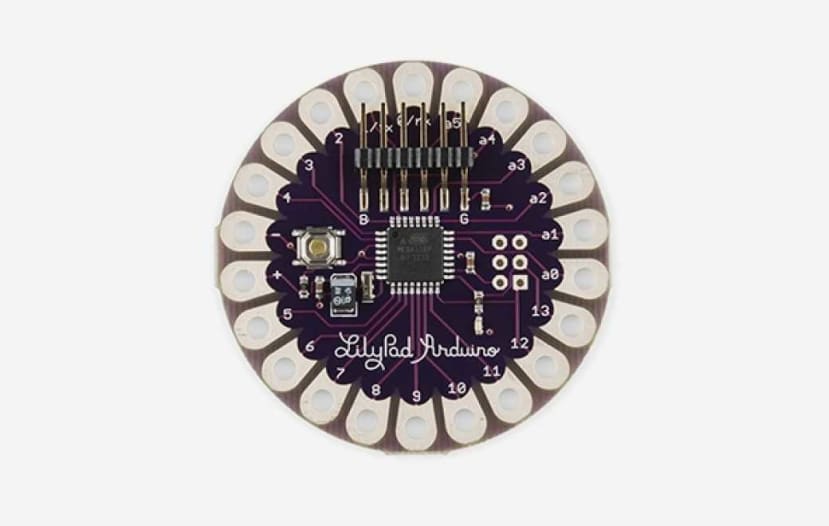 Lilypad LED: These are Lilypad compatible LEDs. Available in different colours.
Coin cell battery holder: This is a wearable battery holder. You can sew it with your clothes. After that, you have to place a coin cell battery inside the holder. You have to connect the positive and negative terminals of the battery holder with those of the Lilypad. For the Coin cell battery: You can either use CR2032 or CR2025.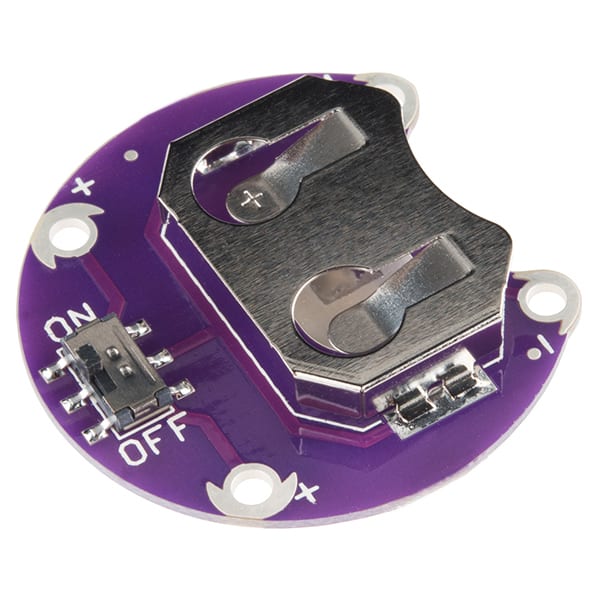 Conductive thread: This thread looks like an ordinary thread. But it is not, as this thread is made of stainless steel. You can call these 'wearable jumper wires'. You'll need this thread to connect all the components.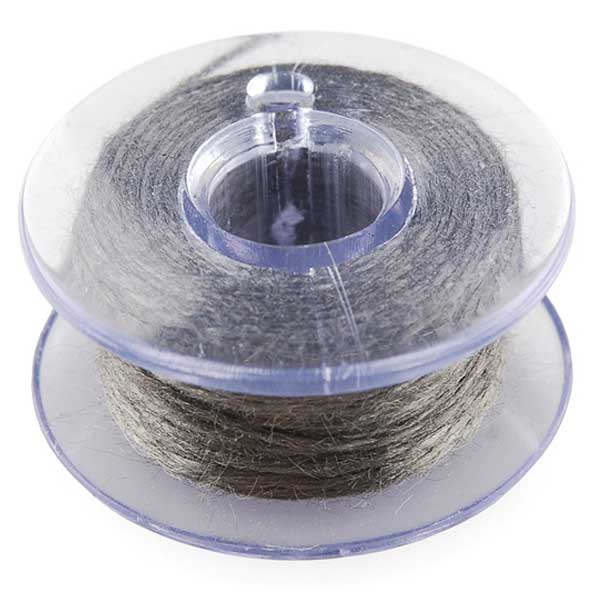 Needle and scissors: Nothing new to say about these. You'll need these just like any regular sewing job.
If you keep the above-mentioned components and tools handy, you can start making e-textile projects.